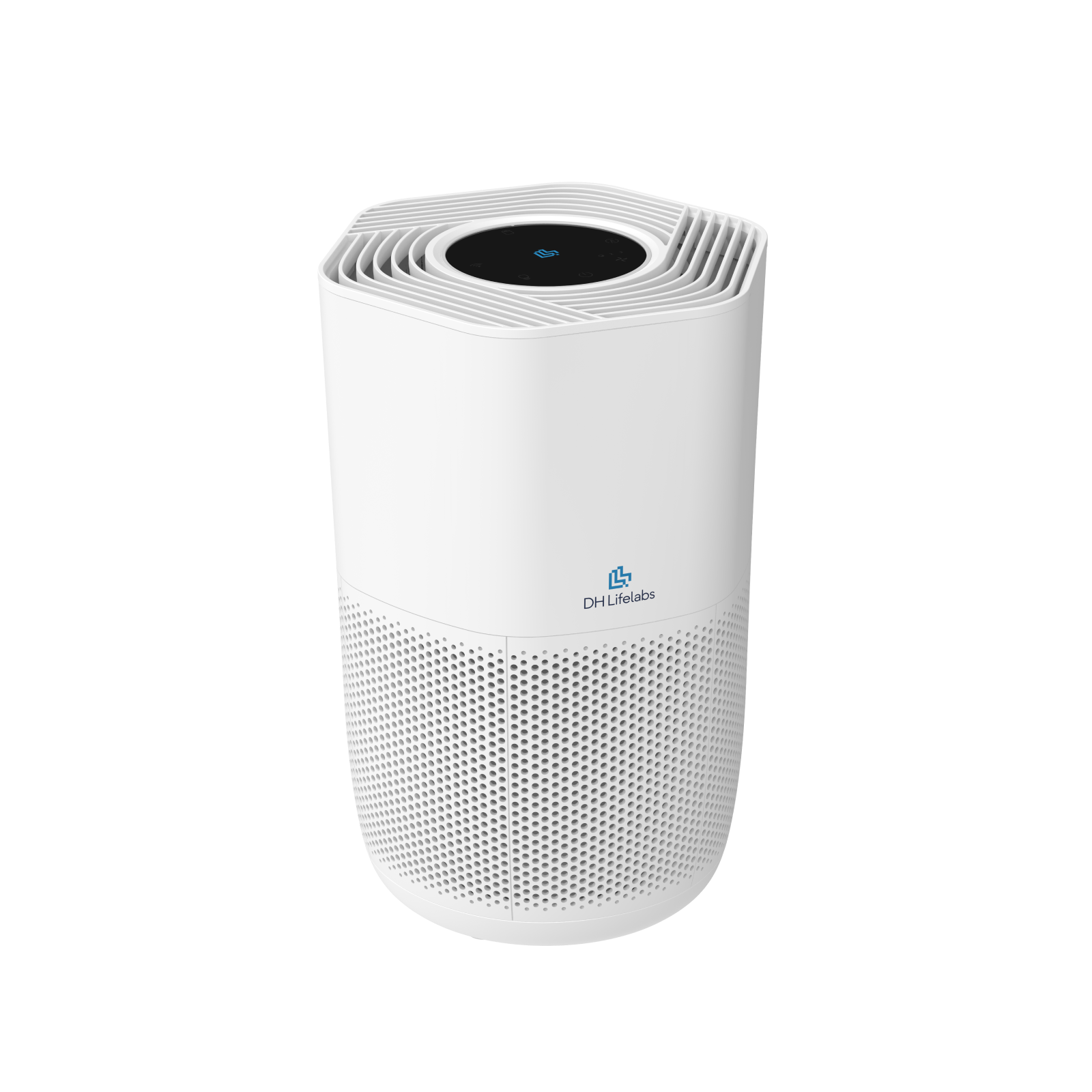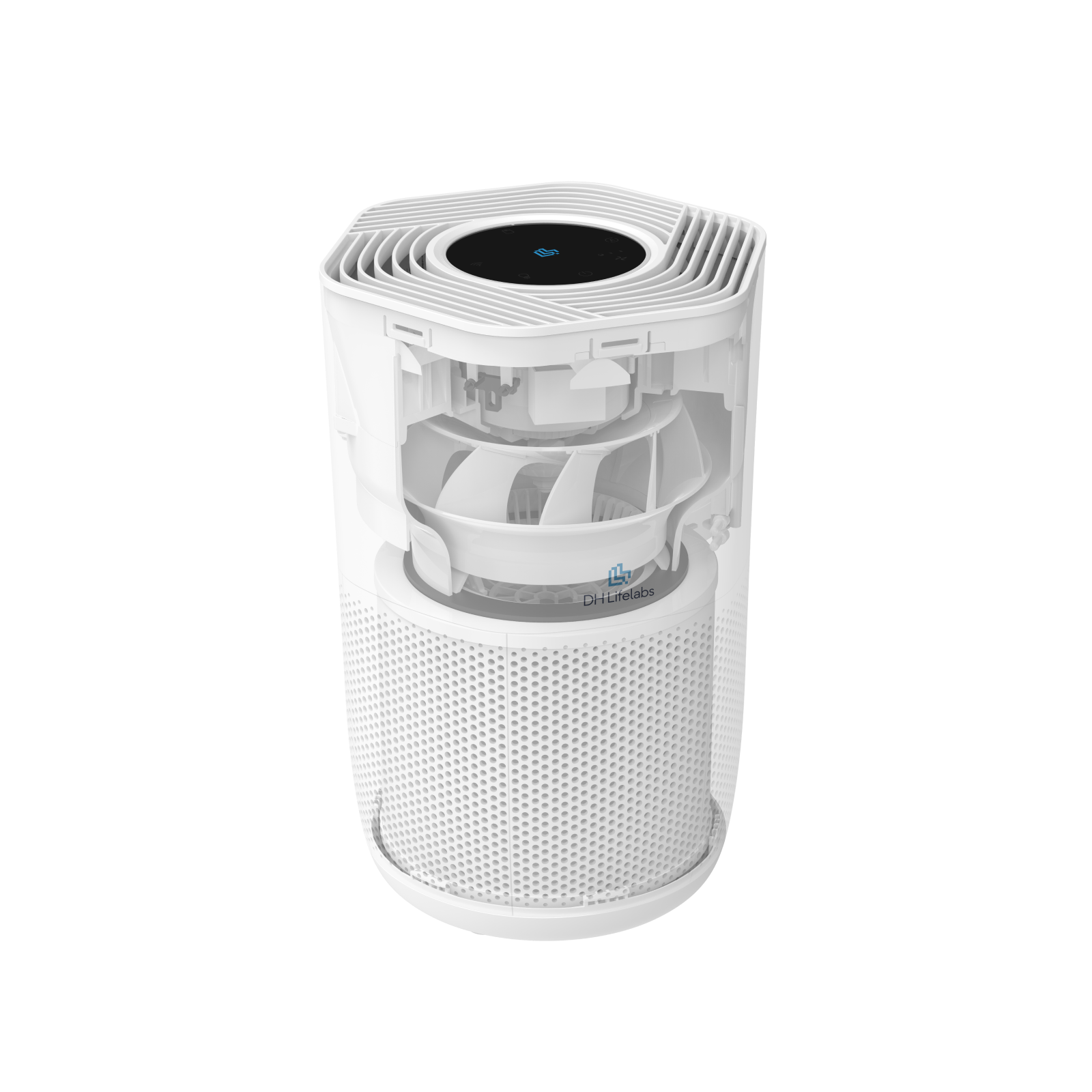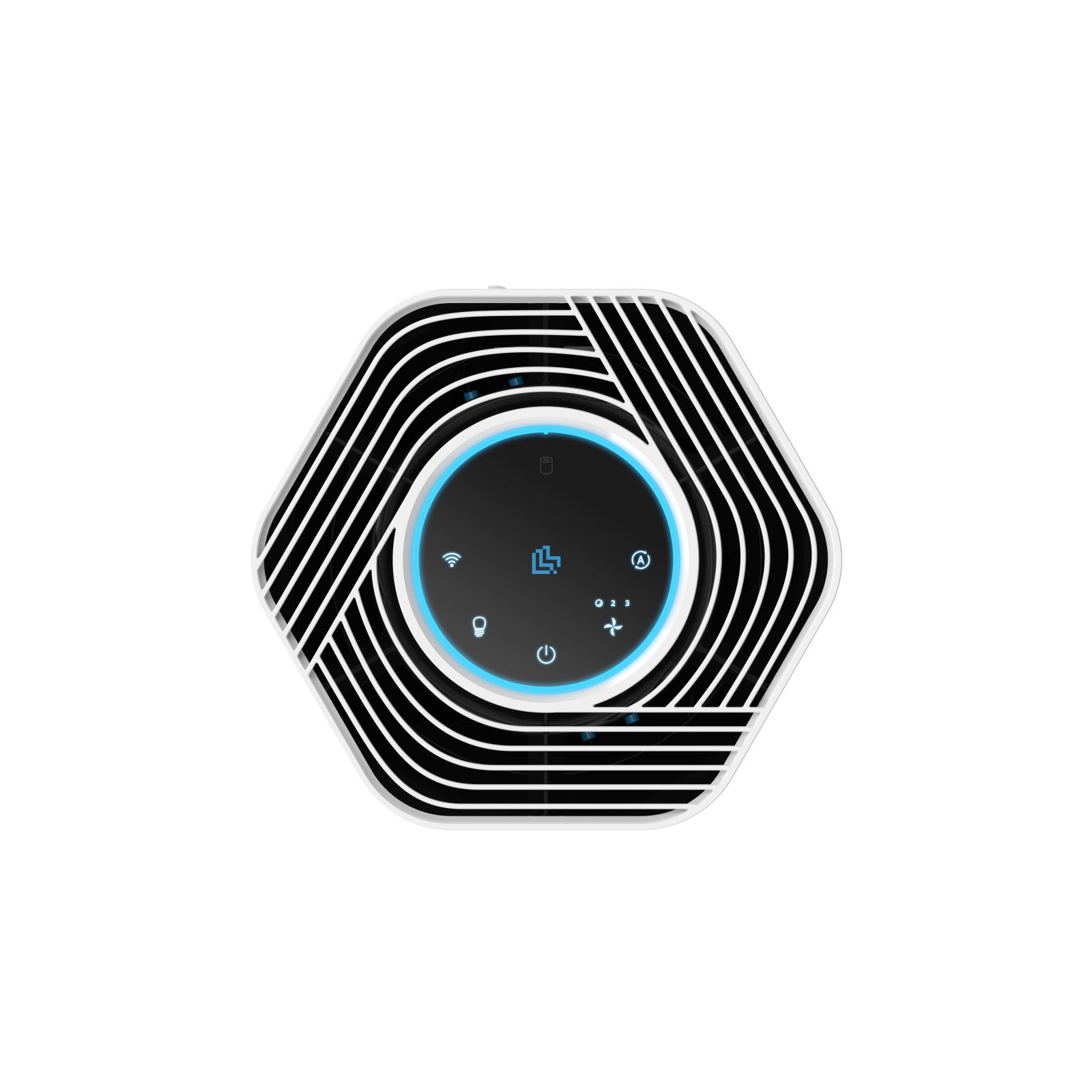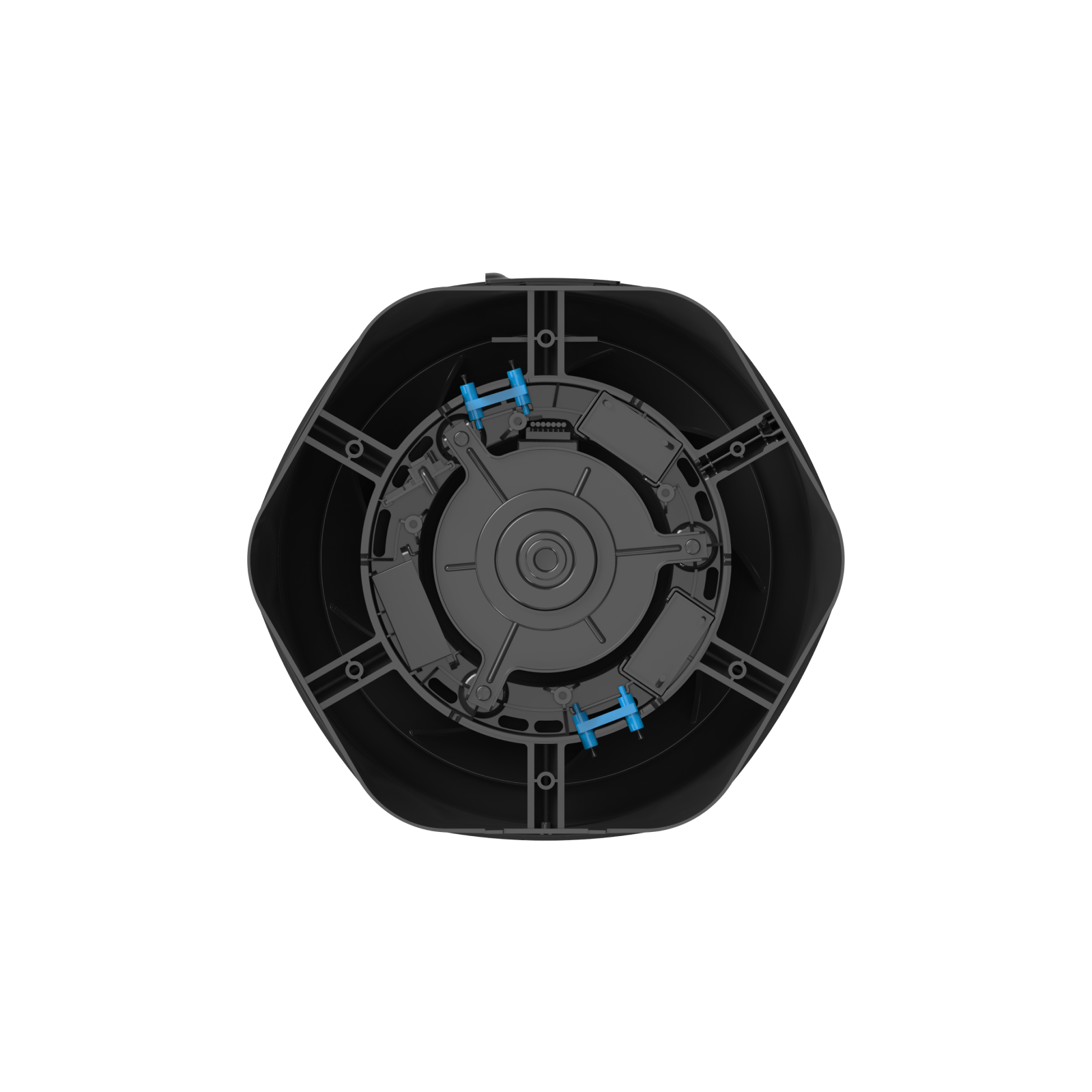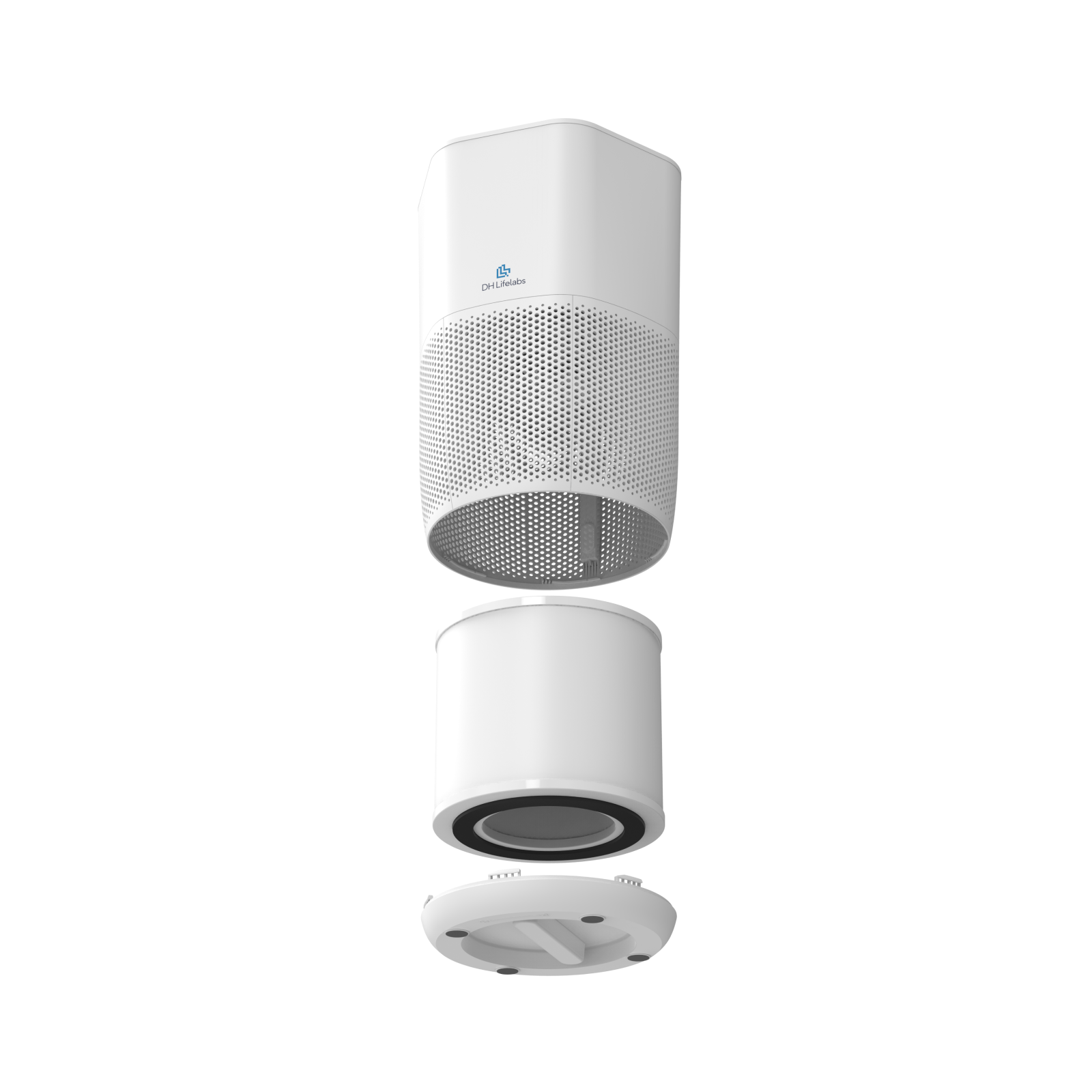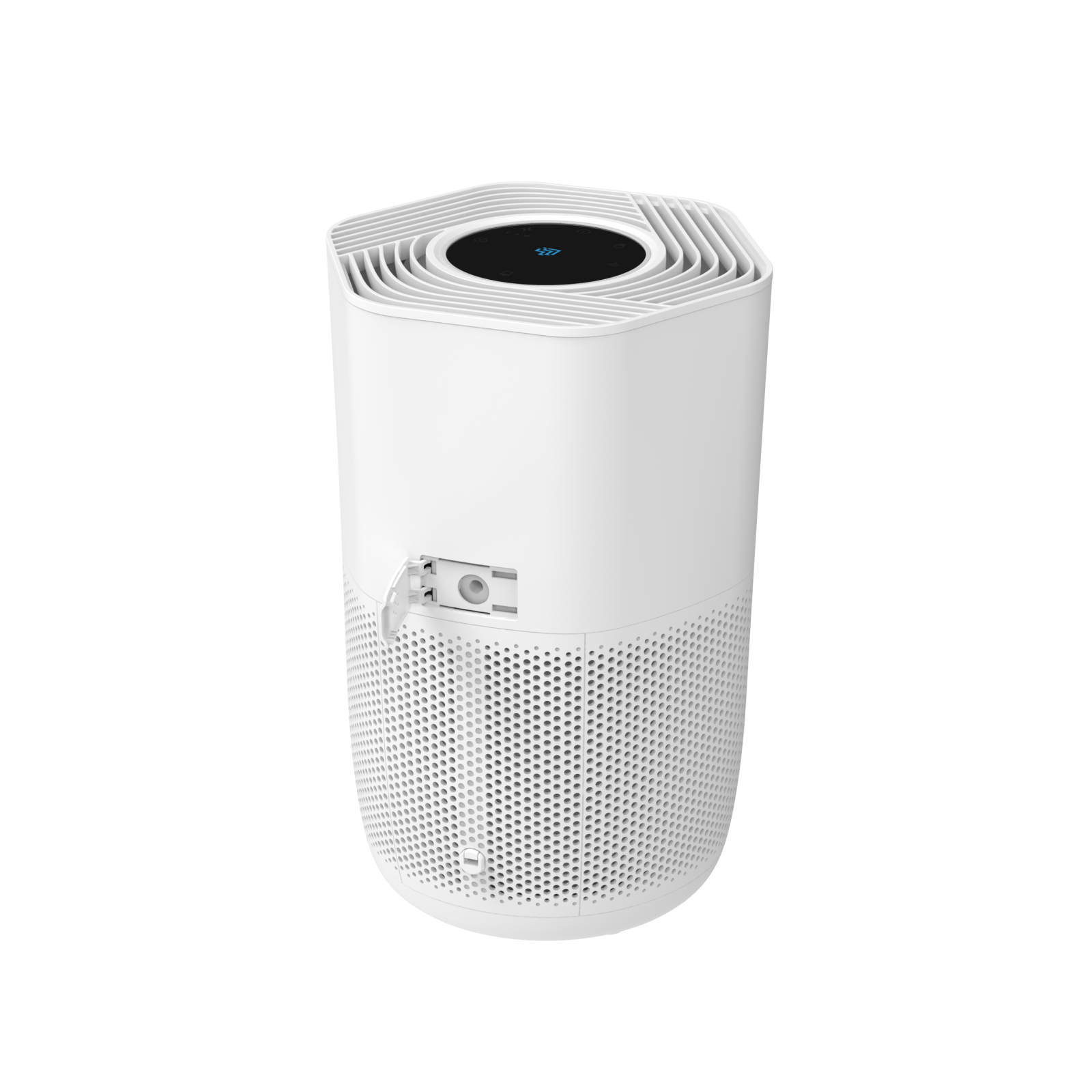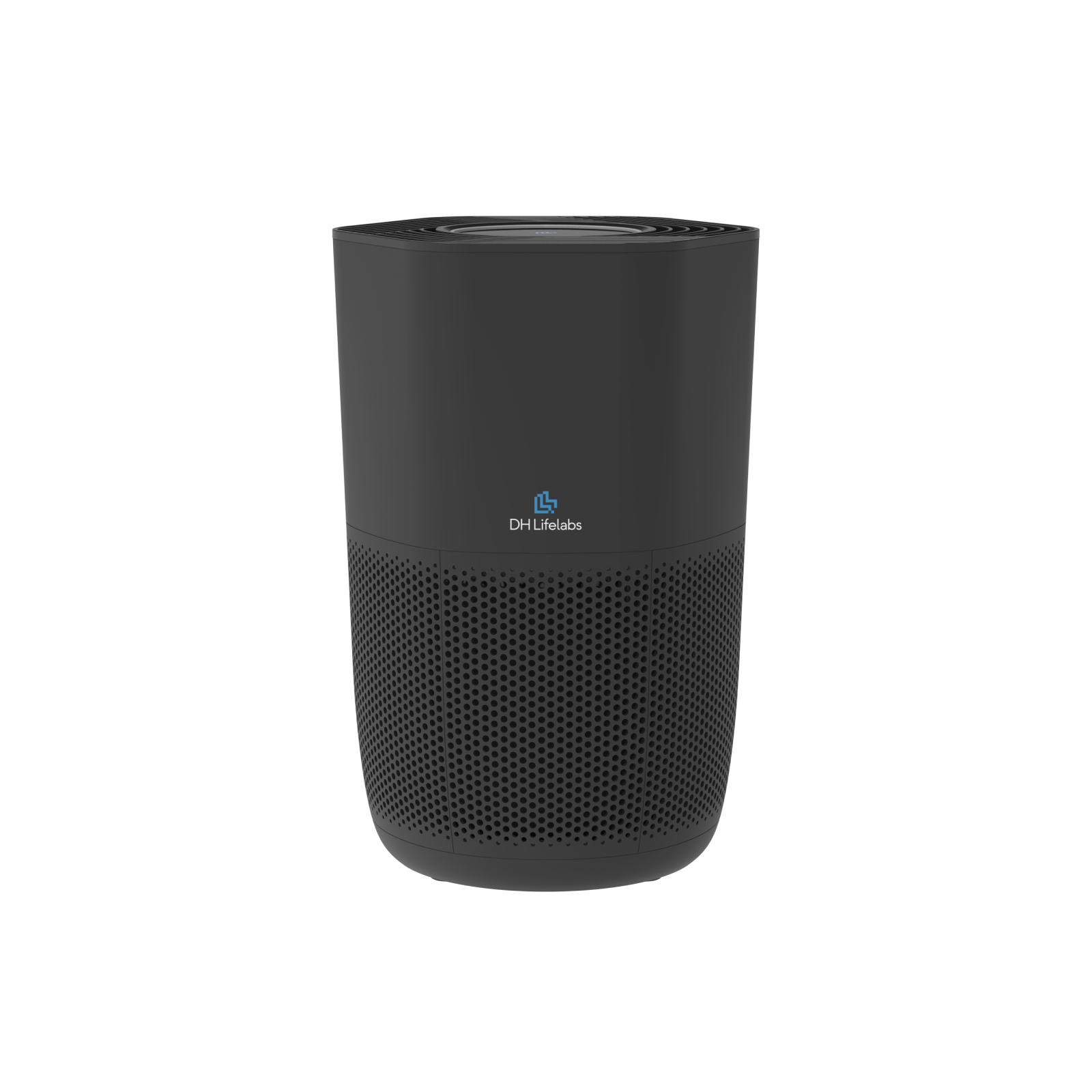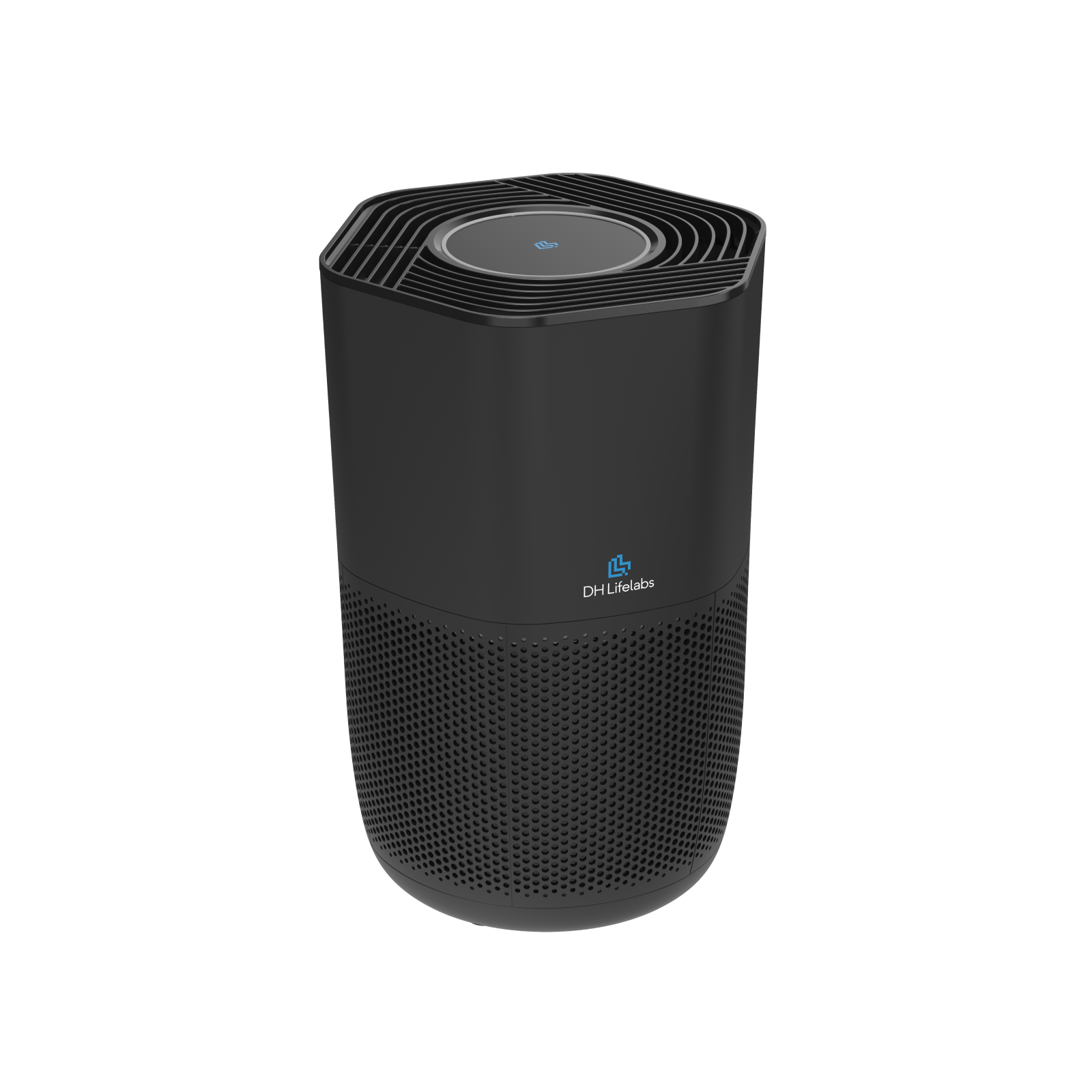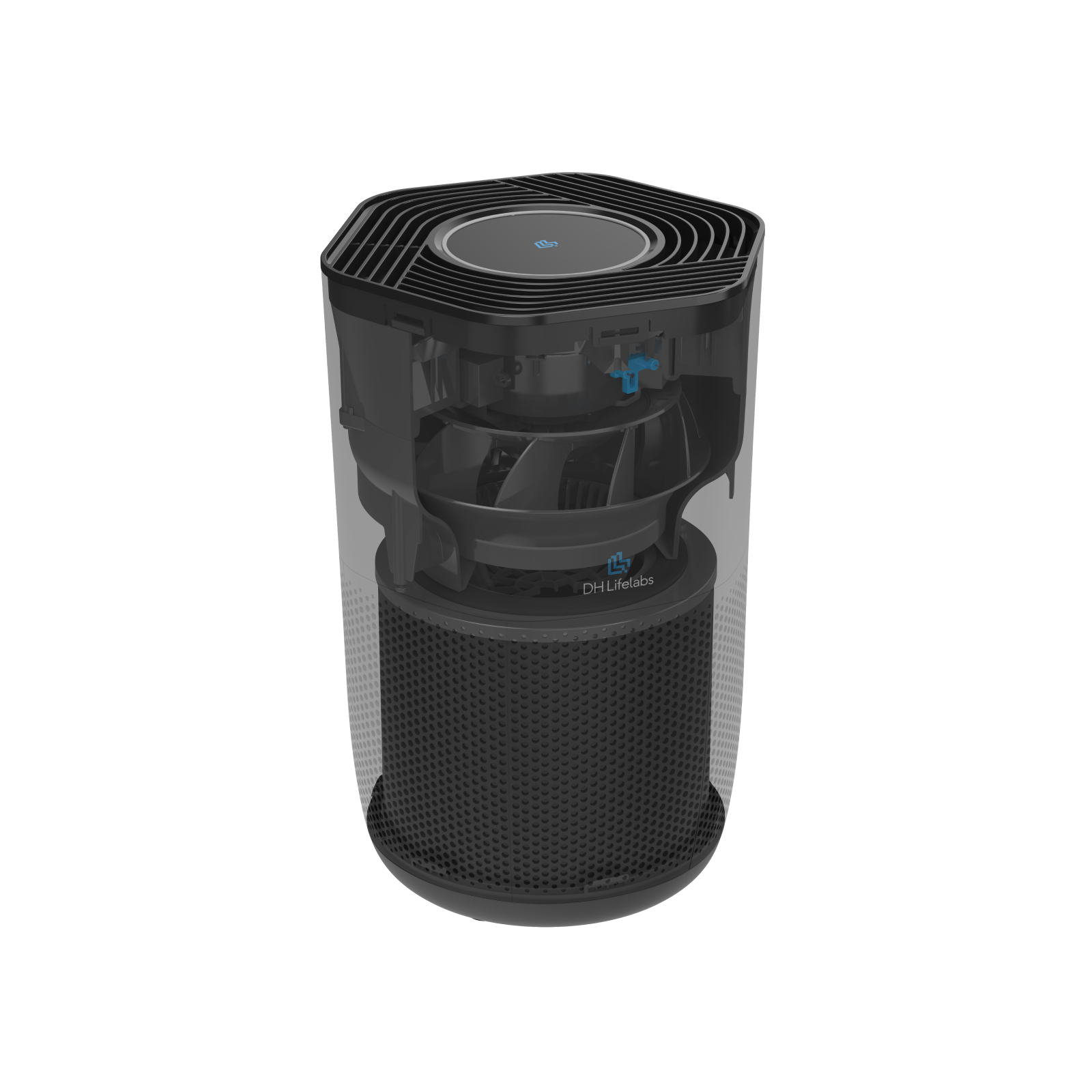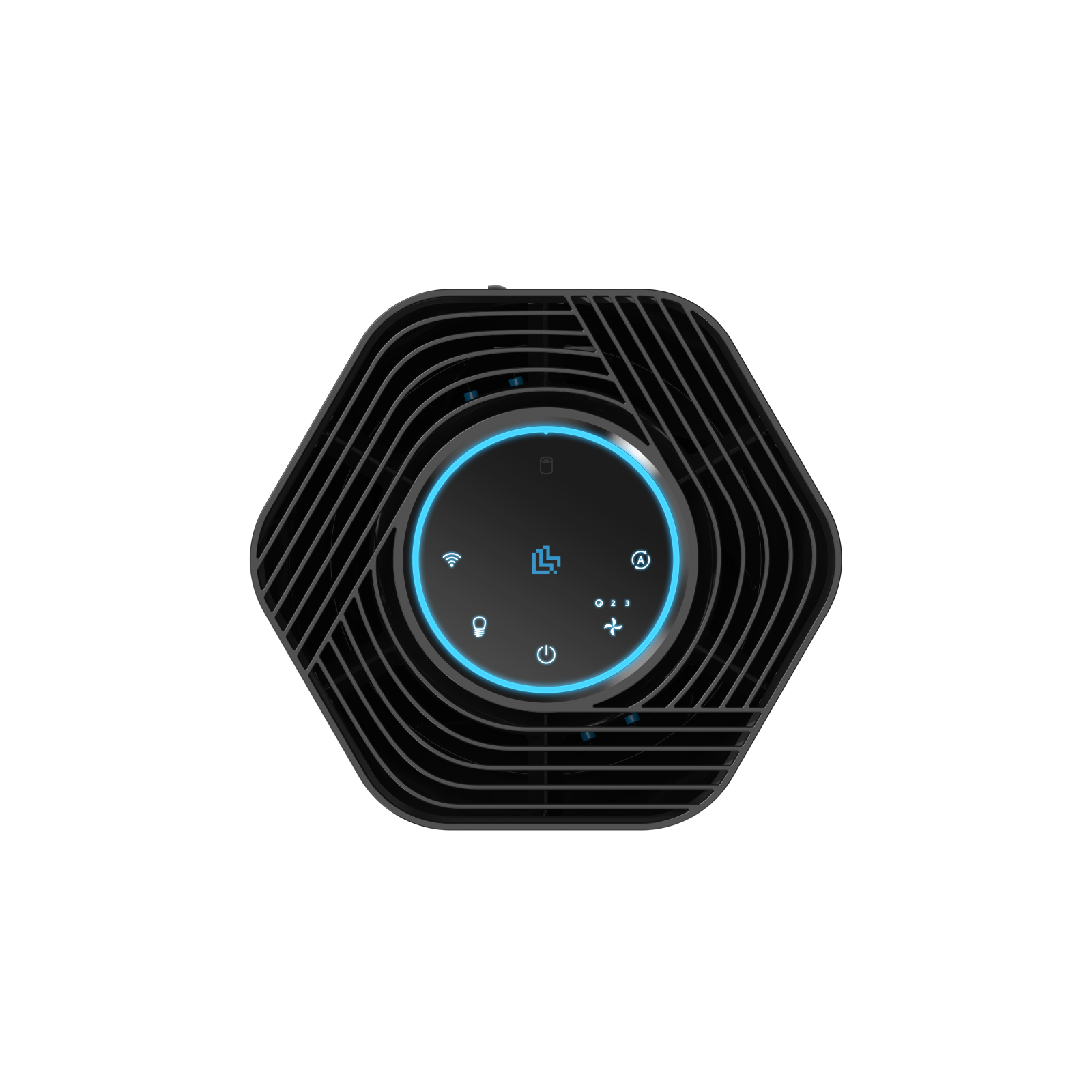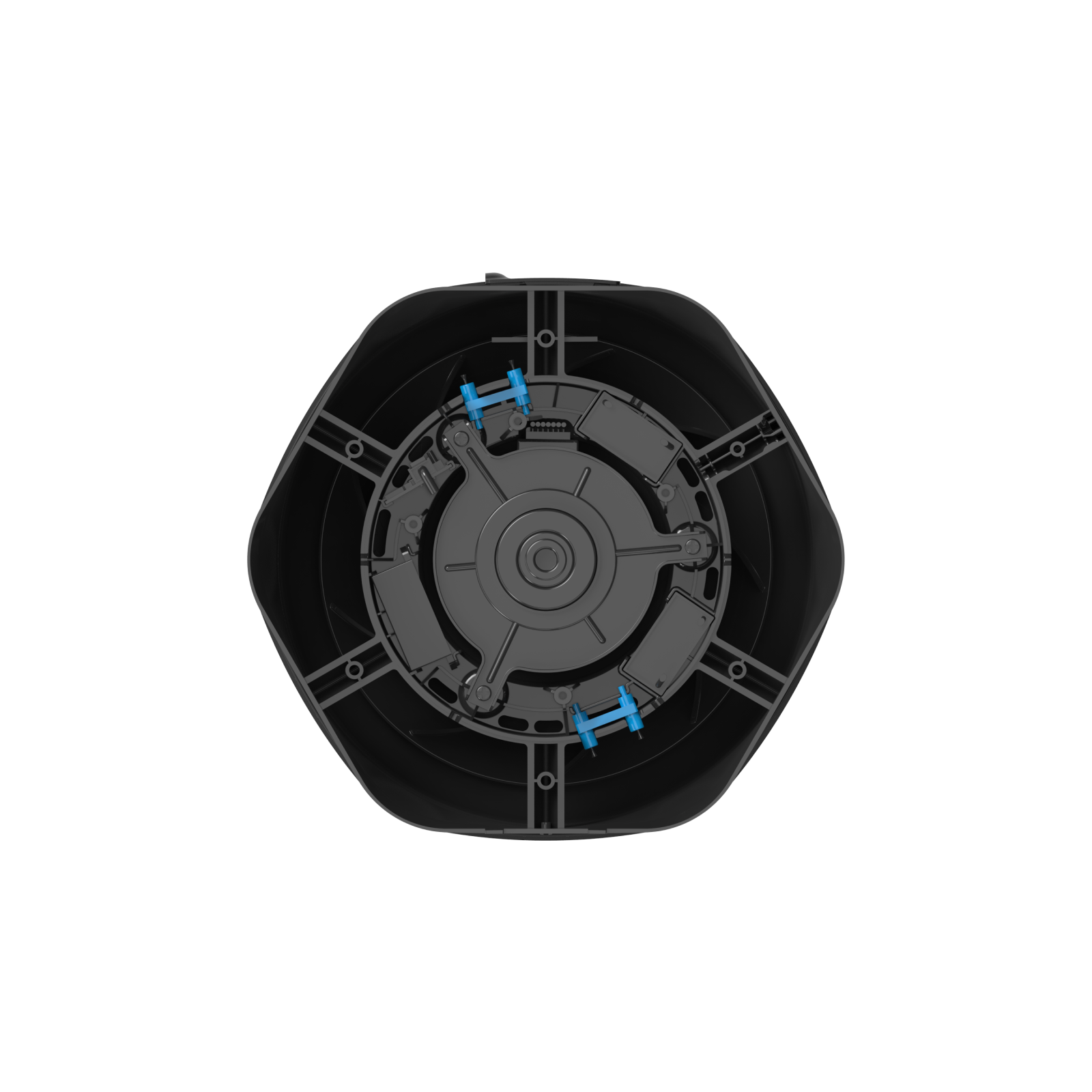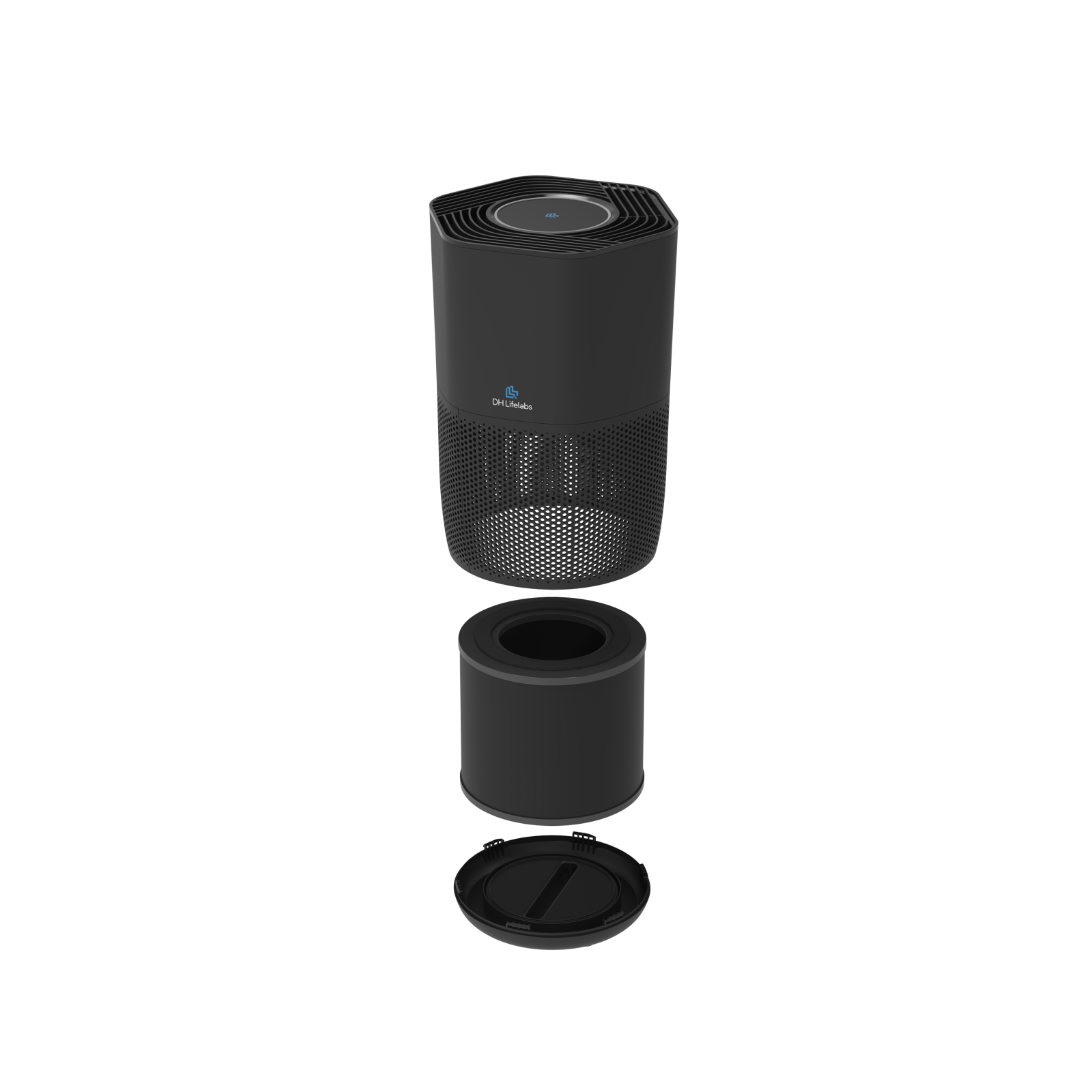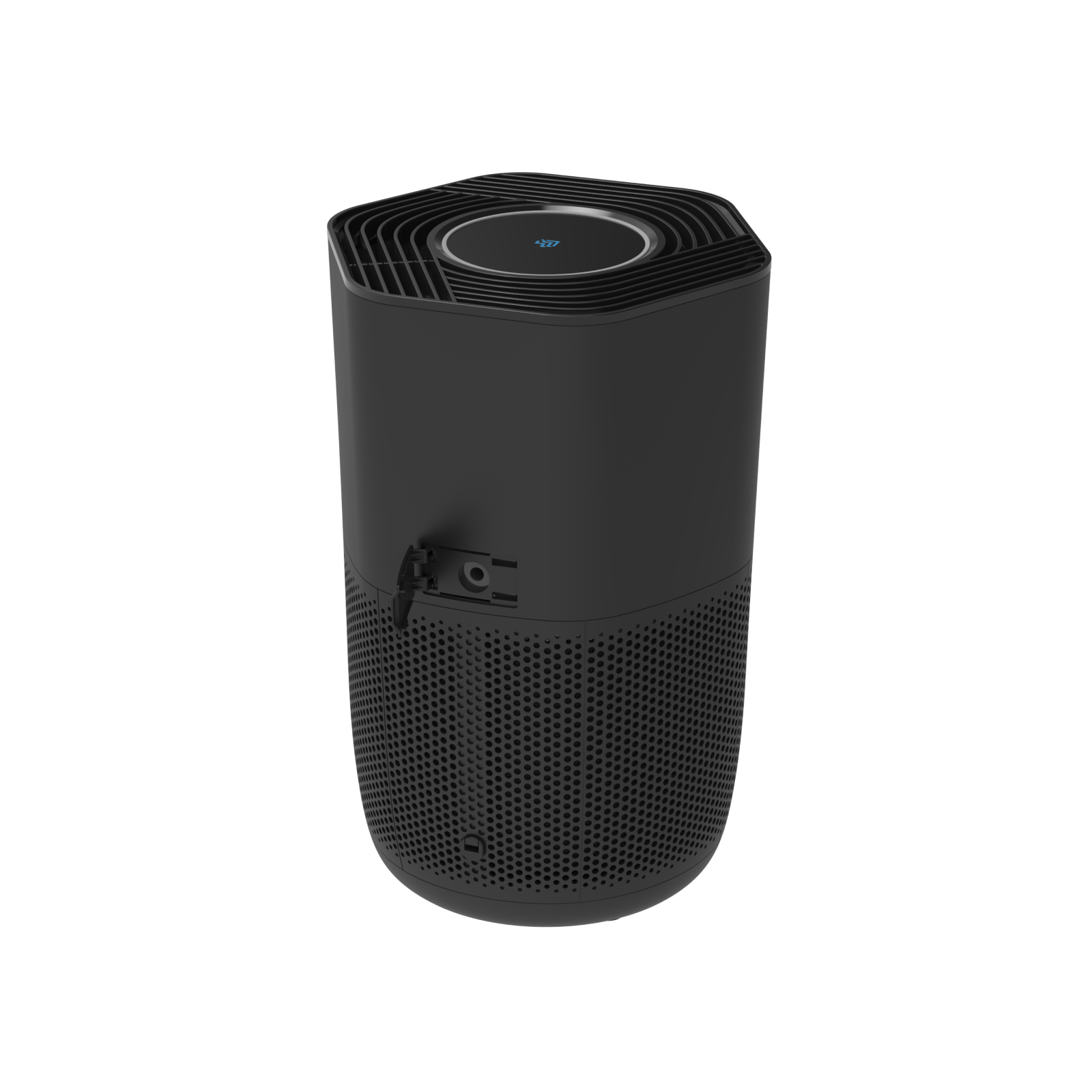 Sciaire Essential
---
Auto Function
Peace of mind sensor naturally adjusts fan speed depending on air quality.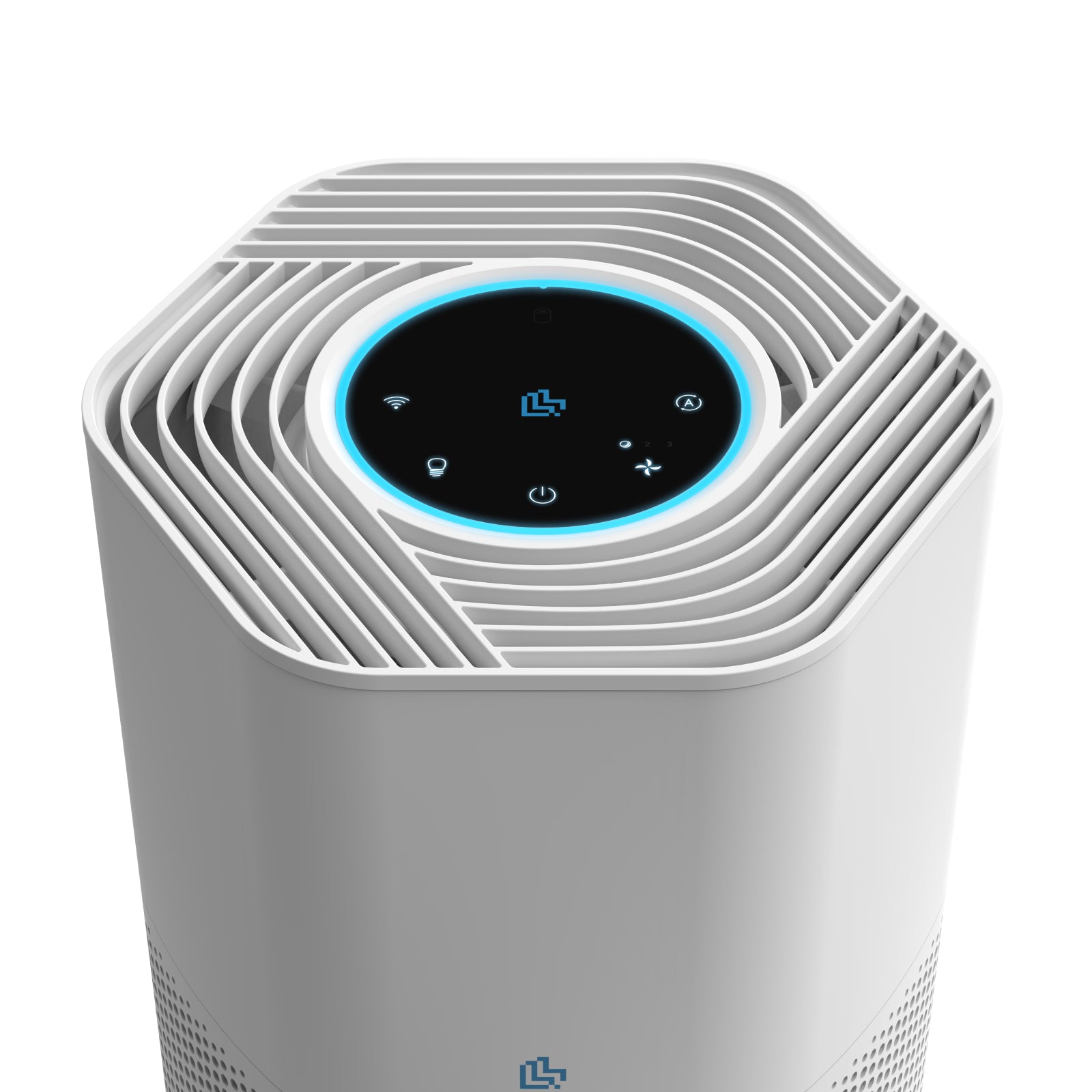 Good
Fan speed remains on sleep mode as air quality is at its best.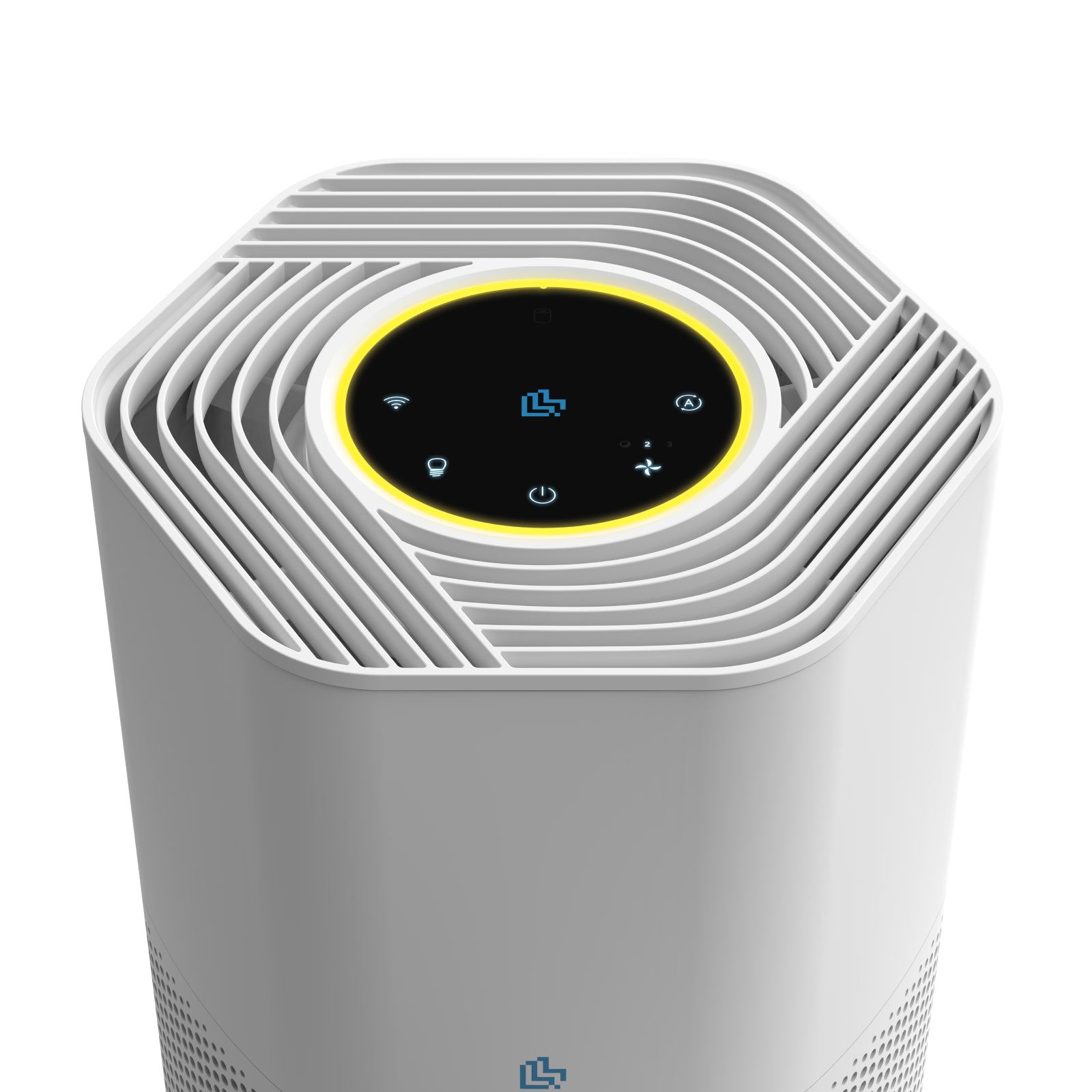 Moderate
Fan speed is automatically changed to Speed 2 to improve air quality.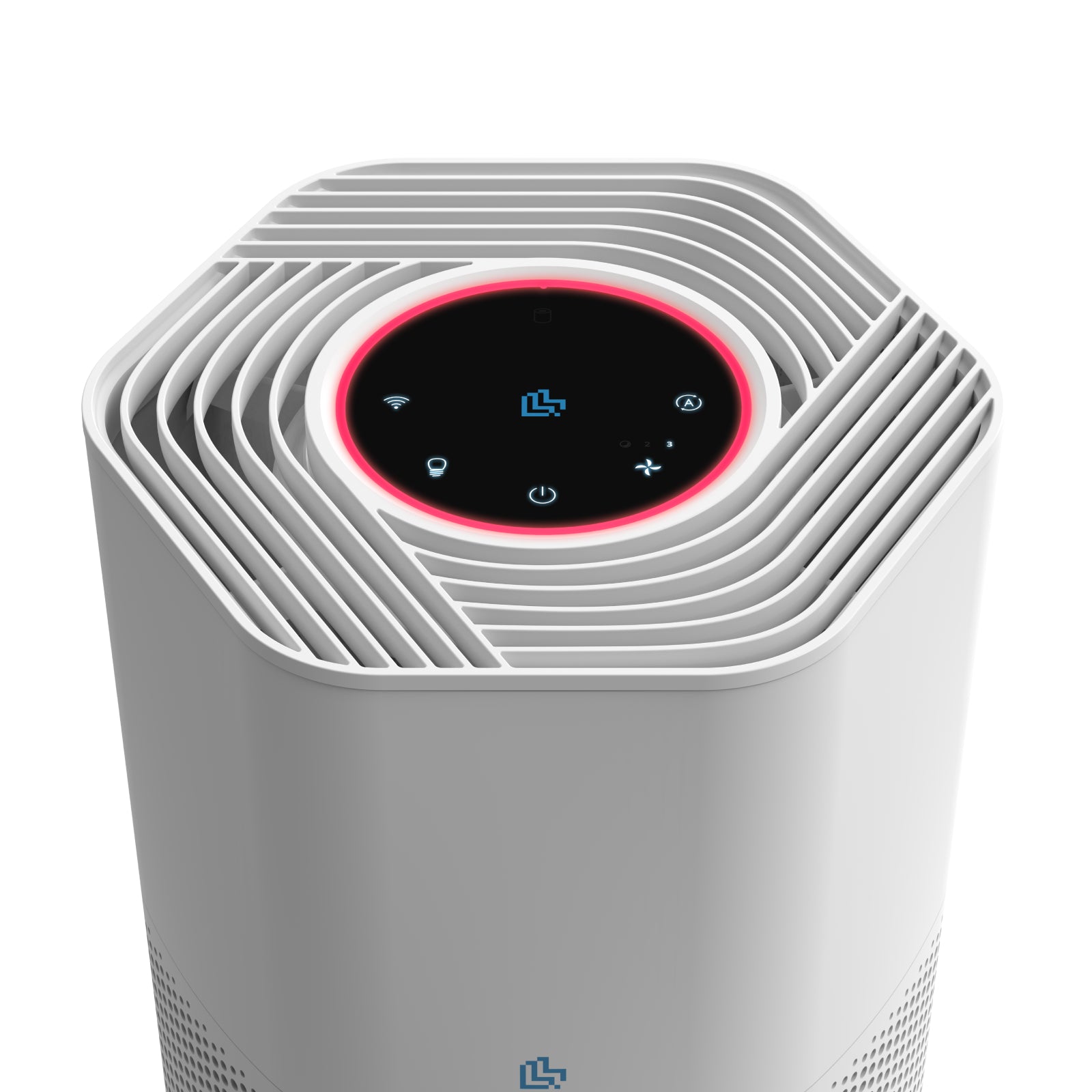 Poor
When air quality is at its worst, fan speed is automatically increased to Speed 3 for immediate improvement.
About the Sciaire Essential
Sciaire Essential is a powerful and quiet dual technology air purifier for anyone looking to keep their indoor air pristine.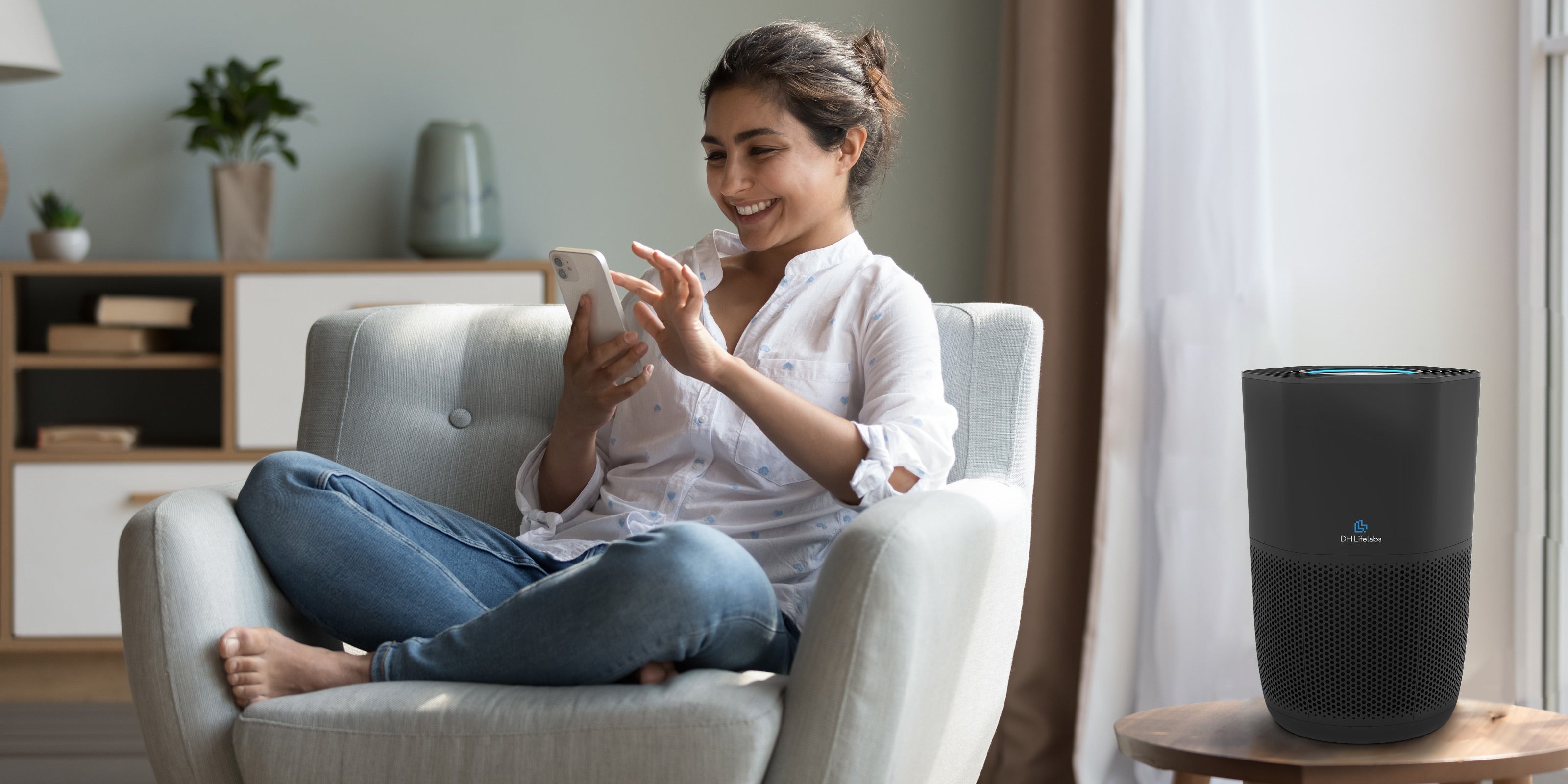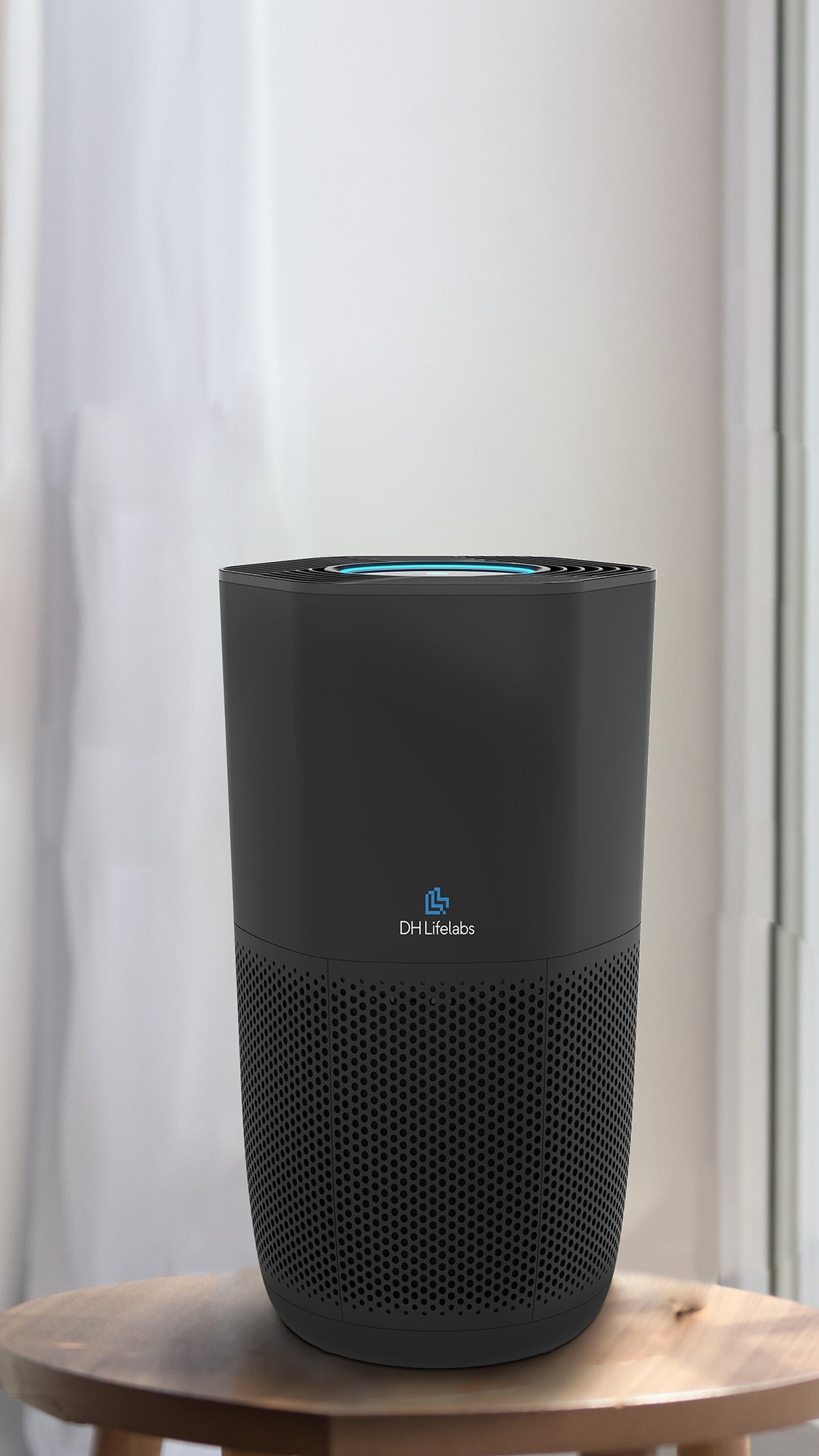 A purifier that only passively filters the air isn't enough anymore.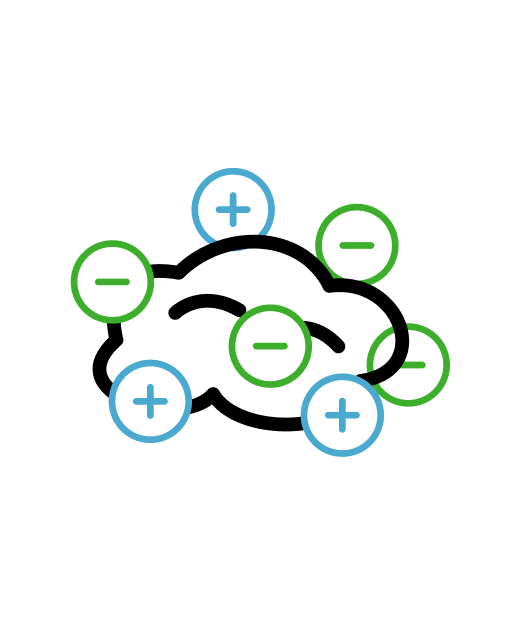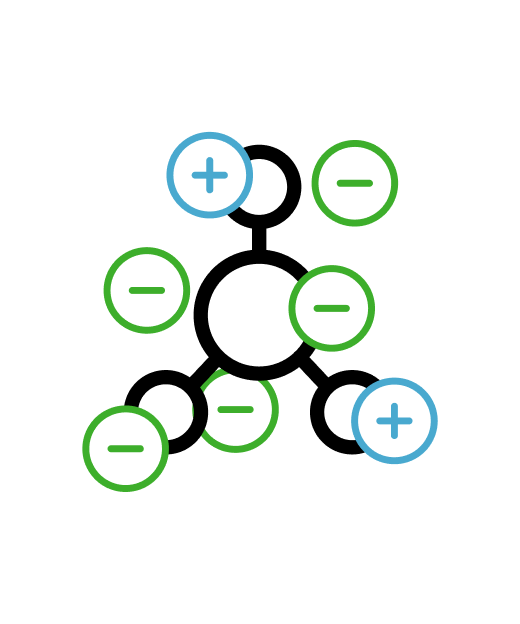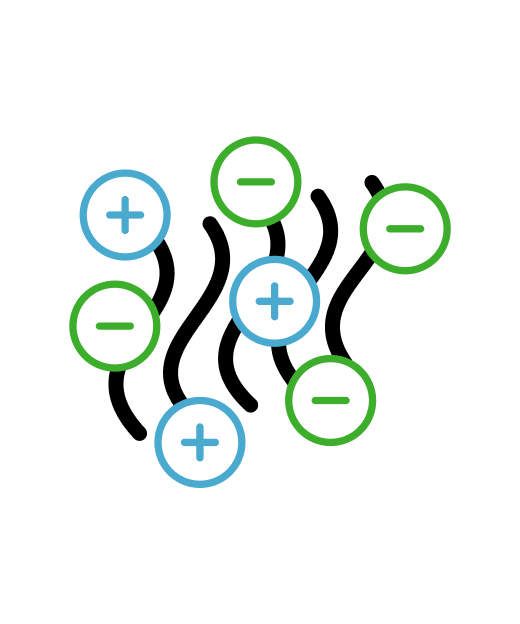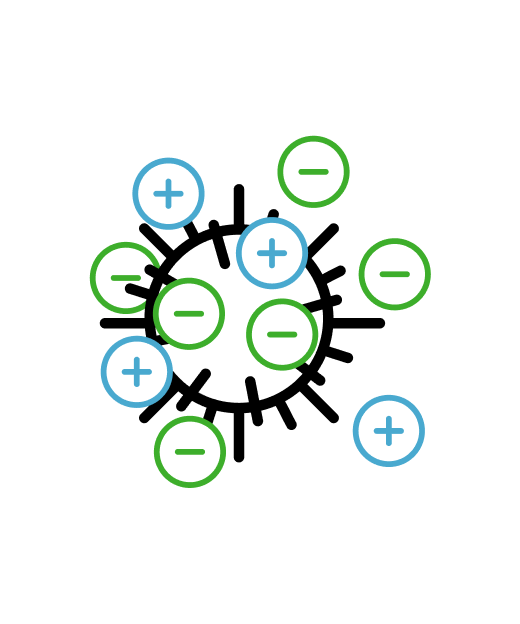 Bipolar Air Ionization
Neutralize bacteria & viruses
Bipolar air ionization produces charged oxygen ions that react with bacteria, mold and viruses on contact, eliminating them in the air.²
Bipolar Air Ionization
Proactive deodorization
Remove unpleasant odors by oxidizing and neutralizing odor molecules, resulting in fresh and clean air.
Bipolar Air Ionization
Remove odors and VOCs
Negative and positive oxygen ions attach to "Volatile Organic Compounds" (VOCs), breaking them down, making the air clean and better to breath.
Bipolar Air Ionization
Cluster particles
Ions alter the charge of airborne particles causing them to cluster, become heavier and fall. This makes it easy for a filter to capture.
Germs Don't Stand a Chance²
H1N1 Influenza
Flu Symptoms: Fever or chills, cough, sore throat, stuffy or runny nose, body aches, headaches and fatigue.
Rhinovirus
Common Cold Symptoms: Cough, sore throat, runny or stuffy nose and sneezing.
Escherichia Coli
Food Poisoning Symptoms: Diarrhea, stomach cramps and occasional fever.
Staphylococcus Albus
Staph Infection Symptoms: Painful red lumps, crusty sores or blisters on the skin. Sore red eyelids or eyes.
Experience a Different Kind of Clean Air
There are four PlasmaShield emitters that send out negative and positive ions into the room, actively attacking airborne germs. Indoor air is filtered through a 3-stage True HEPA filter to purify indoor air and remove 99.97% of airborne particles as small as 0.3 microns.³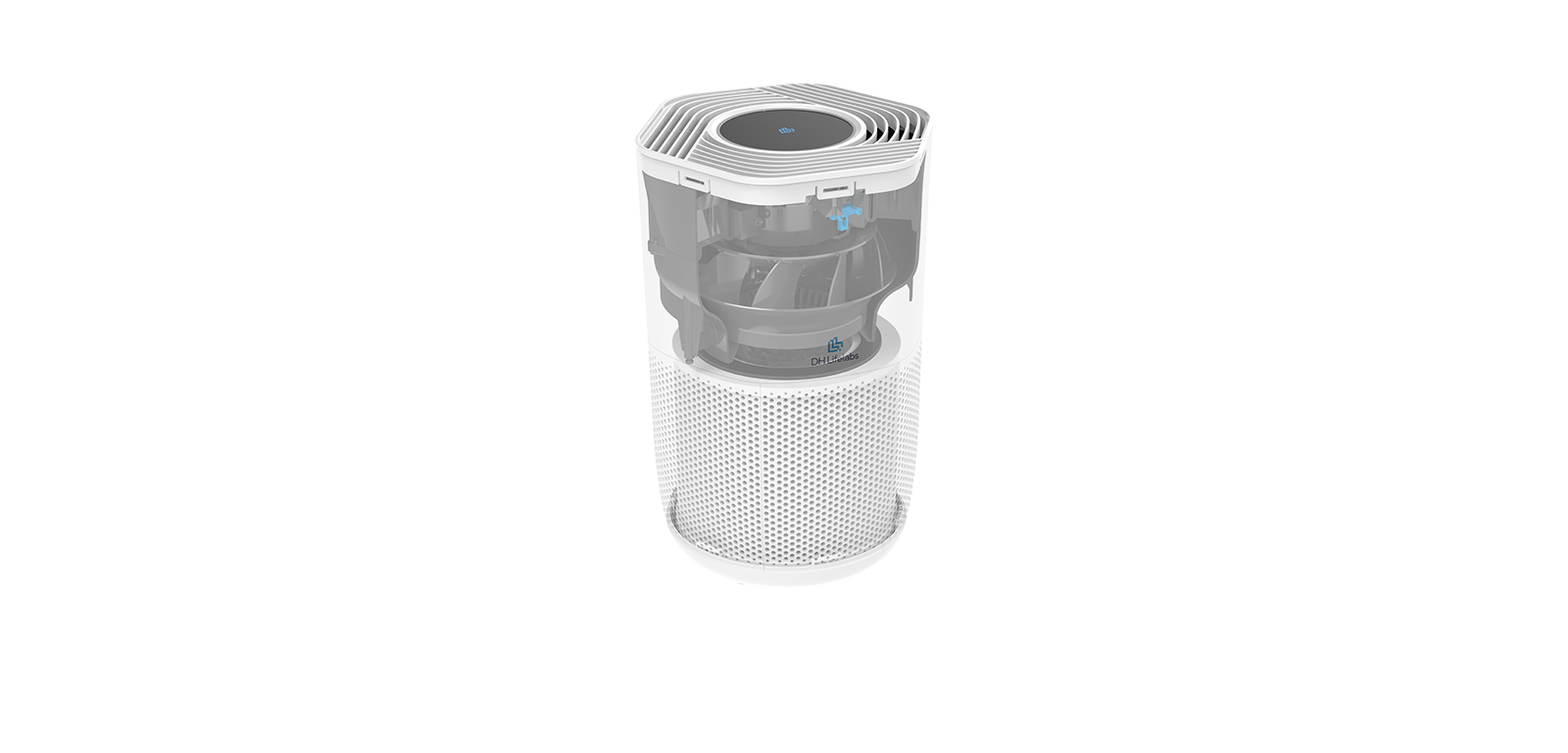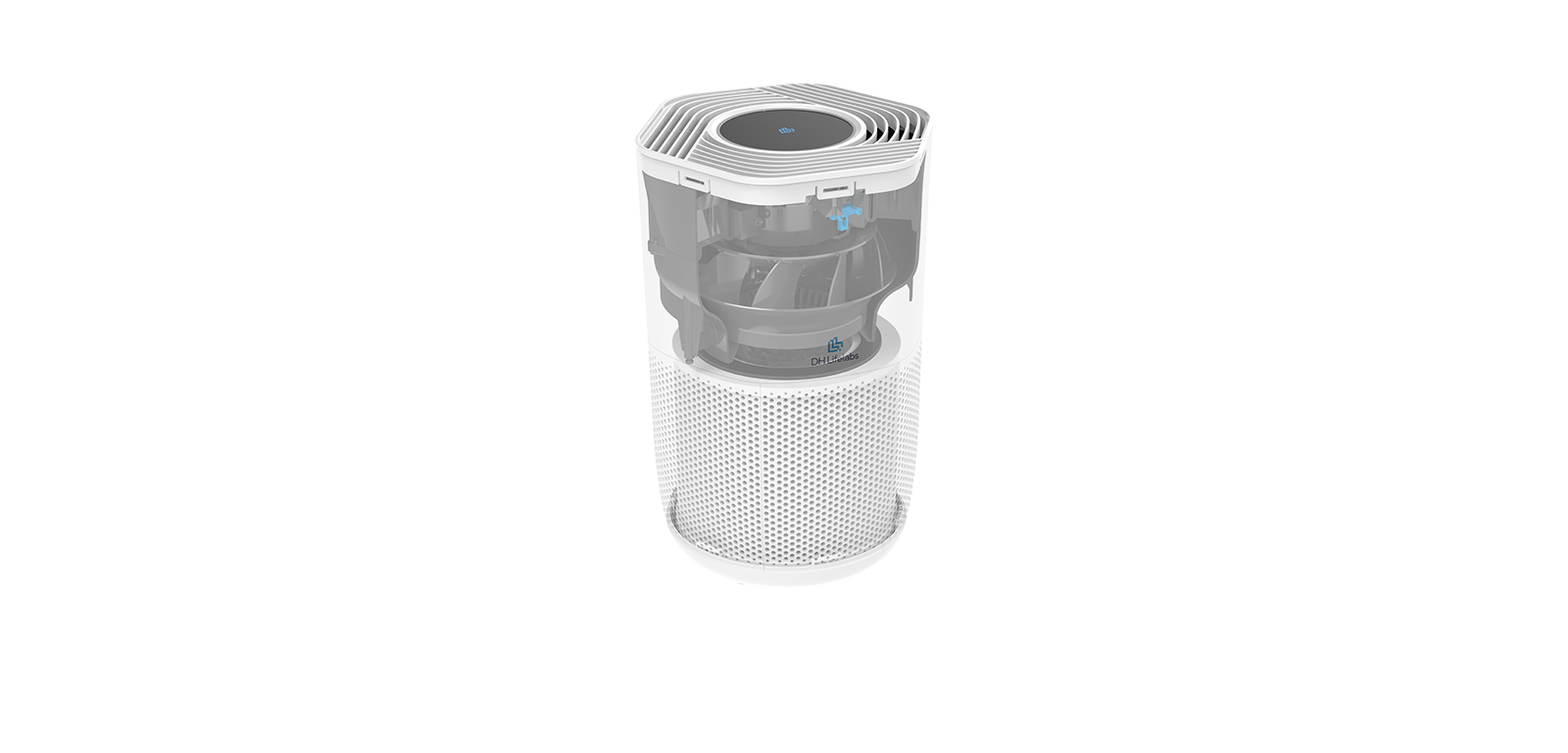 360° Delivery System with Air Quality Indicator
Negative and positive ions are sent out into the room for active air purification destroying germs on contact. Know the quality of the air in your space with the air quality indicator (good = blue, moderate = yellow, poor = red).
4 PlasmaShield™ Emitters
Placement of these emitters send out bipolar ions into the room to eliminate germs on contact.
H13 True HEPA Filter
With a pre-filter, HEPA filter and activated carbon filter, 99.97% of airborne particles are captured including allergens.
214 ft²
Medium Rooms Maximum Coverage¹
99.9%
Eliminates Bacteria & Viruses²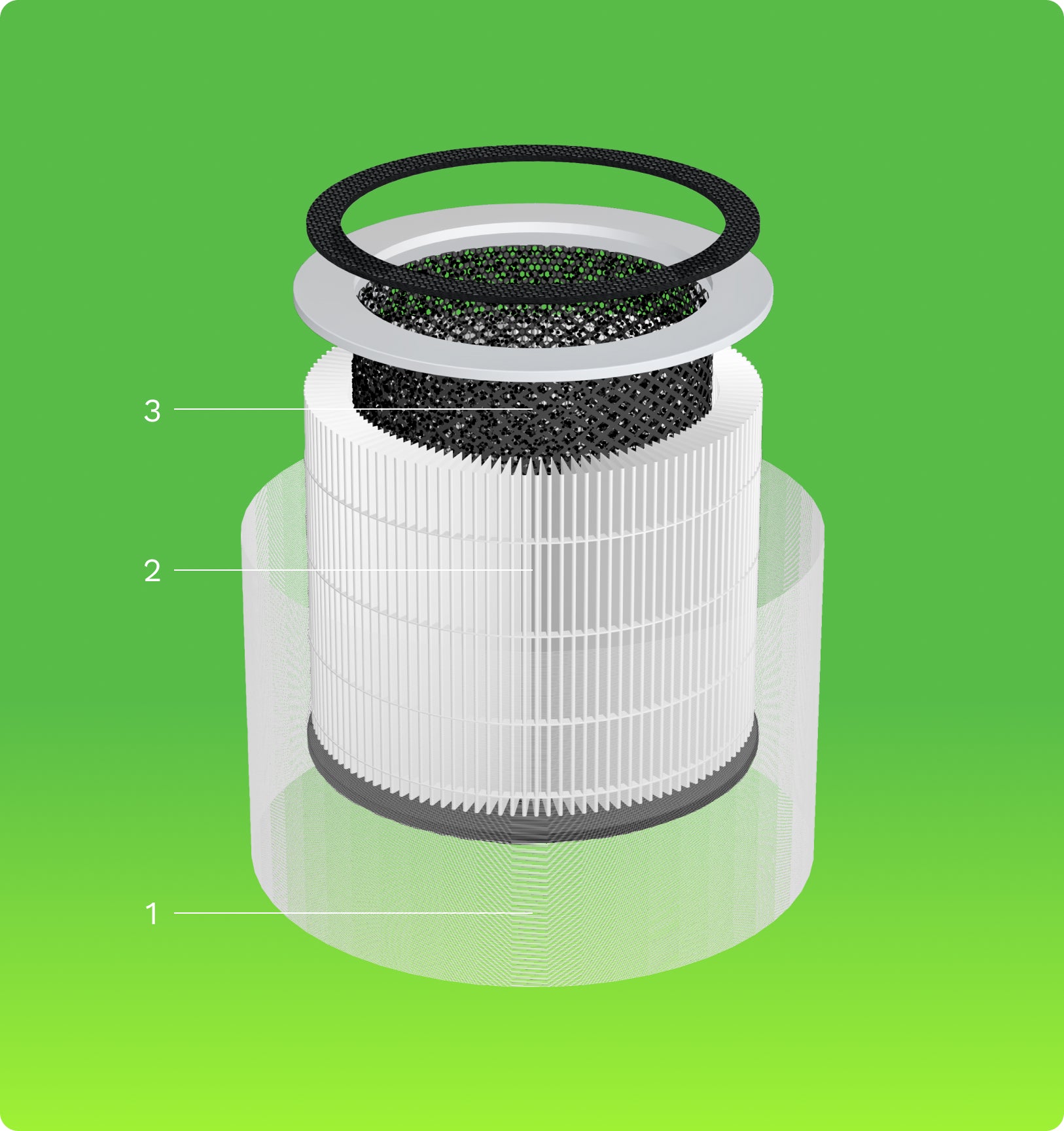 3-stage H13 True HEPA Filter
1. Pre-Filter - Captures large airborne particles including sand, dust and hair.
2. HEPA Filter - HEPA Filter Captures allergens, pollen, and small airborne particles as small as 0.3 microns.³
3. Activated Carbon Filter - Absorbs odors, gases and VOCs (Volatile Organic Compounds).
Model
SAHP-21WH12C [Matte White], SAHP-21BL12C [Matte Black]
Reminders
Filter Replacement Reminder: 3-in-1 HEPA Filter
Dimensions (HxWxD)
14.96 x 9.06 x 9.06 in (380 x 230 x 230 mm)
Certification
UL/cUL, FCC, IC, EPA EST NO. 99117-CHN-1, CARB G-22-304, Energy Star 2.0
CADR Rating
Smoke: 237.86 m³/h (140 CFM)
Dust: 239.56 m³/h (141 CFM)
Pollen: 241.26 m³/h (142 CFM)
Main Technology
PlasmaShield™ technology,
3-in-1 HEPA filter: Pre-filter + H13 True HEPA Filter + Activated Carbon Filter
Control System
Control panel,
DH Lifelabs App control available through Wi-Fi Connection,
Voice control, works with Alexa and Google Home
Sensor
Yes, with PM2.5 sensor, 3 colors air quality light indicator: blue-good, yellow-moderate, red-poor
What's in the Box
1 x Main Body
1 x H13 True HEPA Filter
1 x Bottom Cover
1 x Power Cord
1 x Quick Start Guide
We are happy to assist you.
The Fine Print
¹Tested with Energy Star Program Requirements for room air cleaners version 2.0.
²Tested on Staphylococcus albus, Escherichia coli (E. Coli), Rhinovirus (Cold Virus), Influenza A Virus H1N1 and Aspergillus niger. Not yet tested on SARS-CoV-2 (commonly known as COVID-19). Testing conducted in high fan speed mode for 1 hour. Not proven to prevent the transmission of Covid-19. No air purifier can guarantee the prevention of virus transmission. We recommend following CDC guidelines.

³HEPA filter removes 99.97% of airborne particles as small as 0.3 microns such as fine dust, pet dander and smoke. See also the Clean Air Delivery Rate Performance Chart.

⁴Tested on Formaldehyde, Ammonia, and Hydrogen Sulfide in high fan speed mode for 2 hours. Reduced Formaldehyde in the air by 86.3%. Reduced Hydrogen Sulfide in the air by 97.9%. Reduced Ammonia in the air (pet urine) by 56.1%. Reduced Total VOCs in the air by 95.1% when tested in high speed mode for 2 hours.

The 8-hr TWA Ozone for this product is 0.001 ppmv when tested in a 30m3 chamber.Refer to safety instructions in manual for more information.

This product earned the ENERGY STAR by meeting strict energy efficiency guidelines set by the US EPA. US EPA does not endorse any manufacturer claims of healthier indoor air from the use of this product. The energy efficiency of this ENERGY STAR qualified model is measured based on a ratio between the model's CADR for Dust and the electrical energy it consumes, or CADR/Watt.