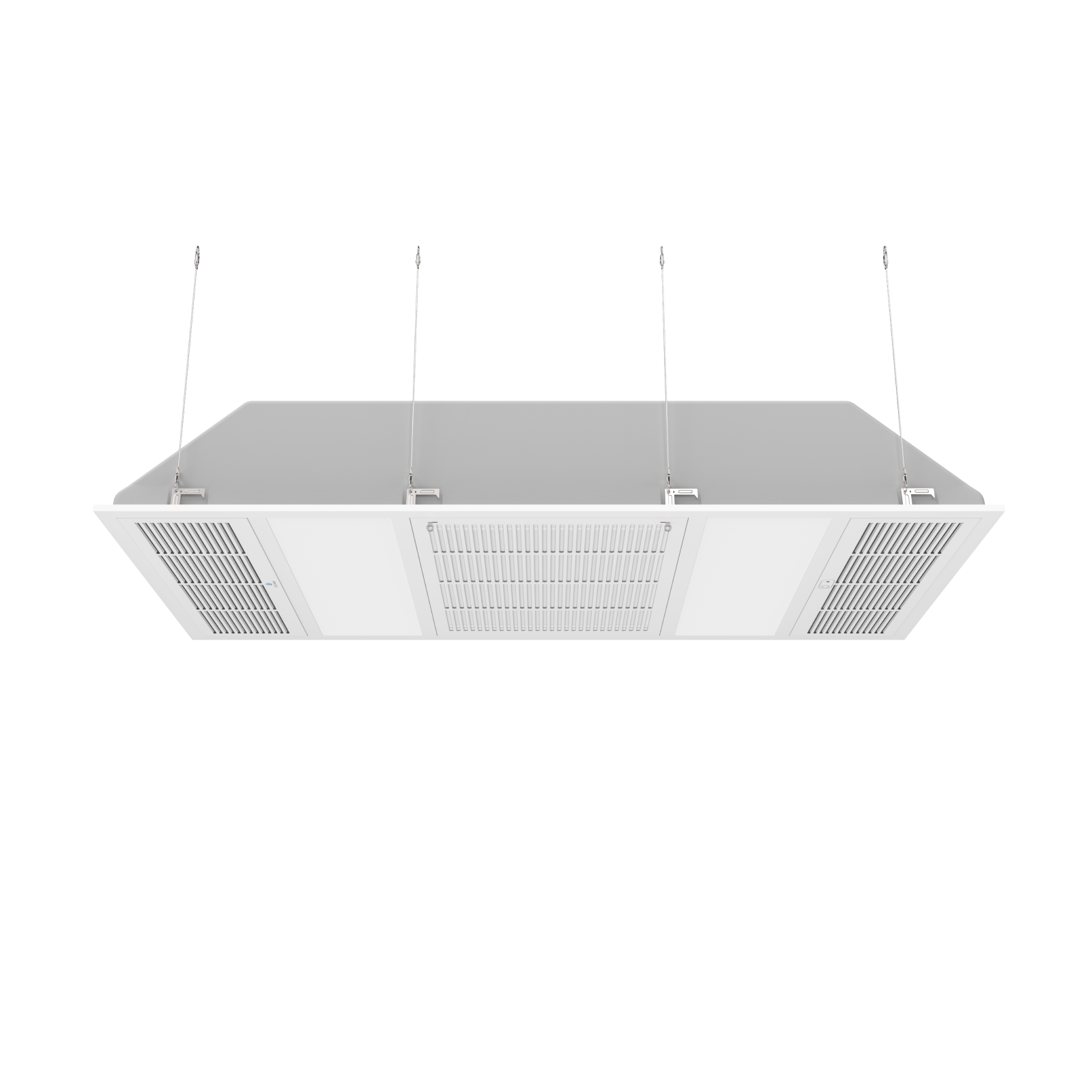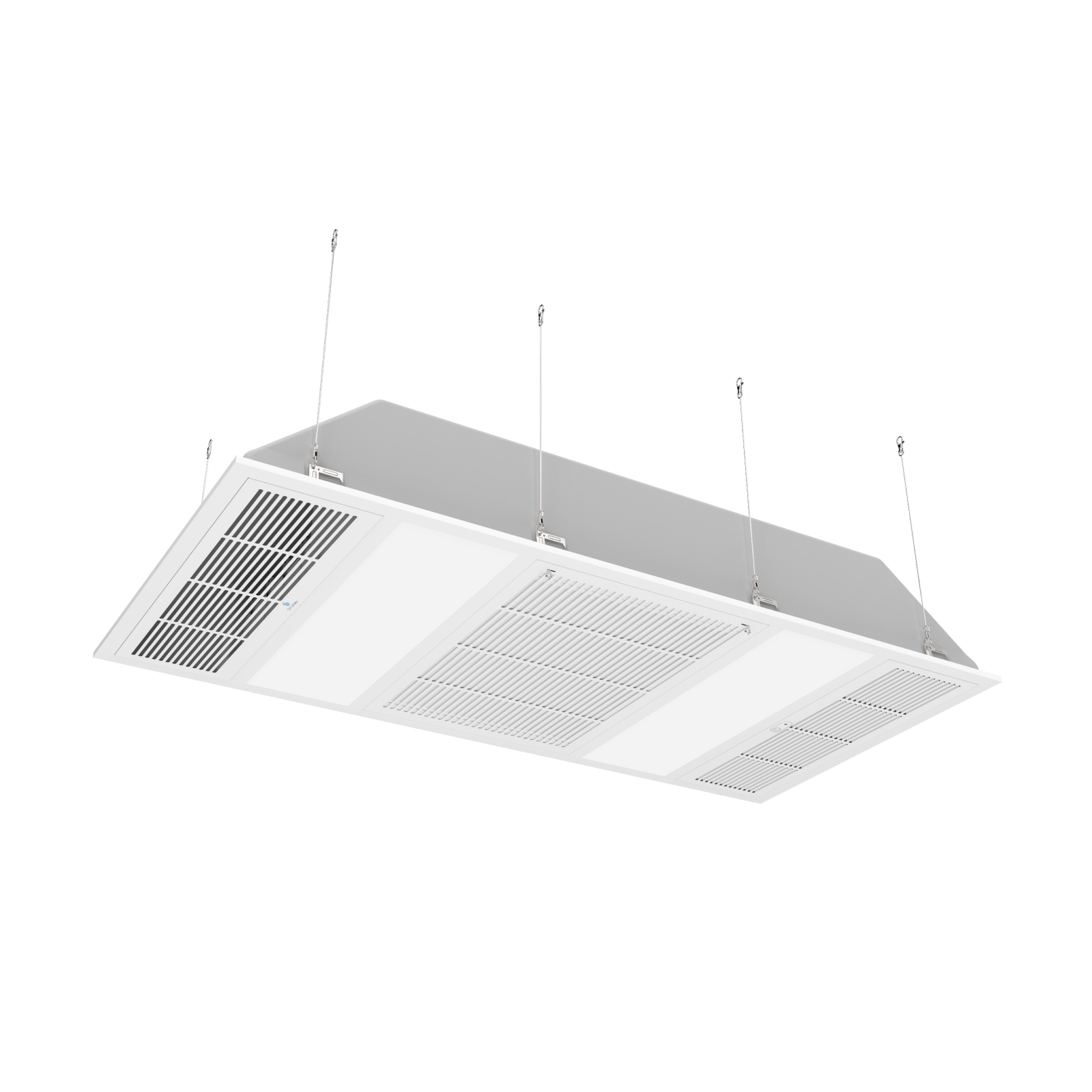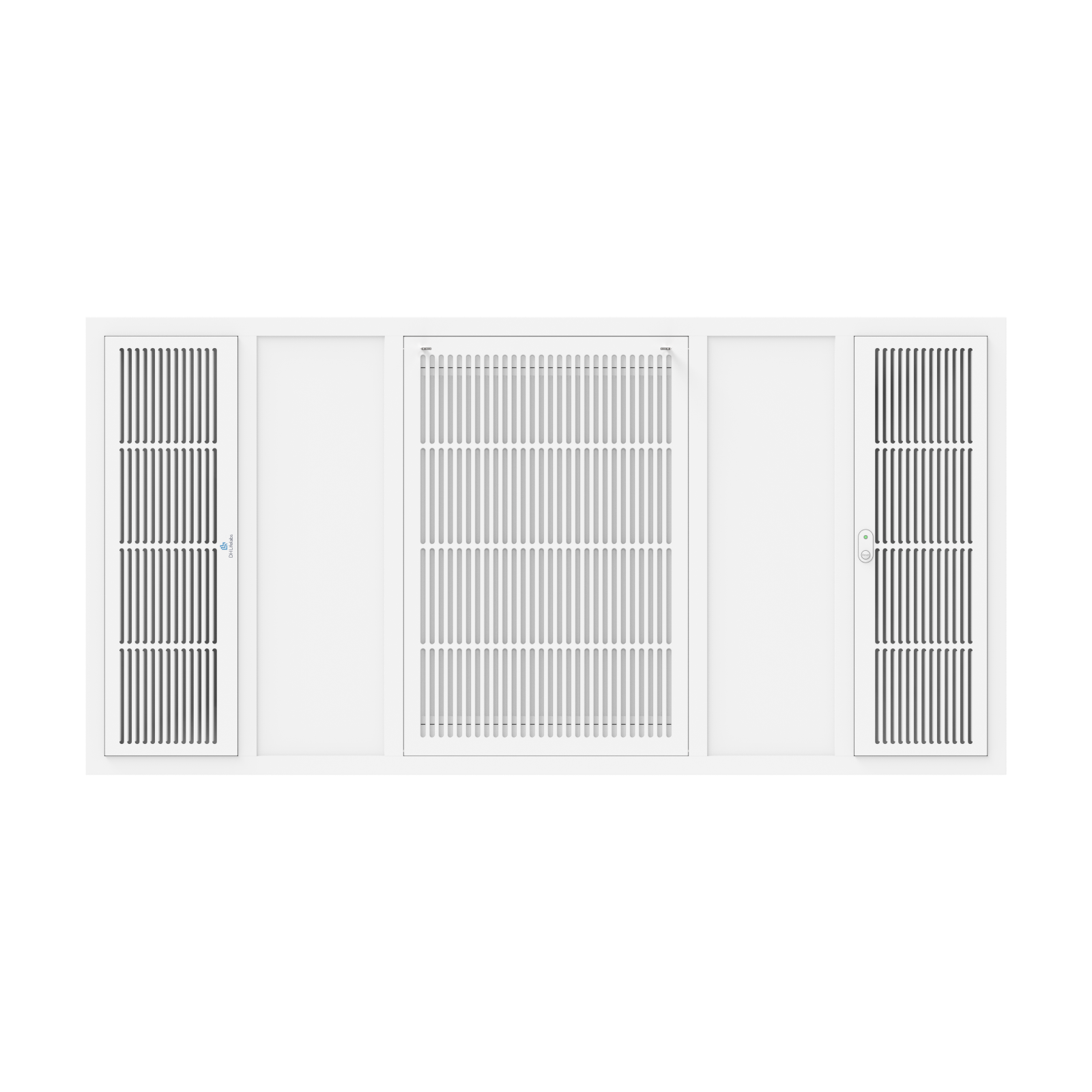 Sciaire Bipolar Air Ionization Technology
Sciaire Pro Ceiling Light
---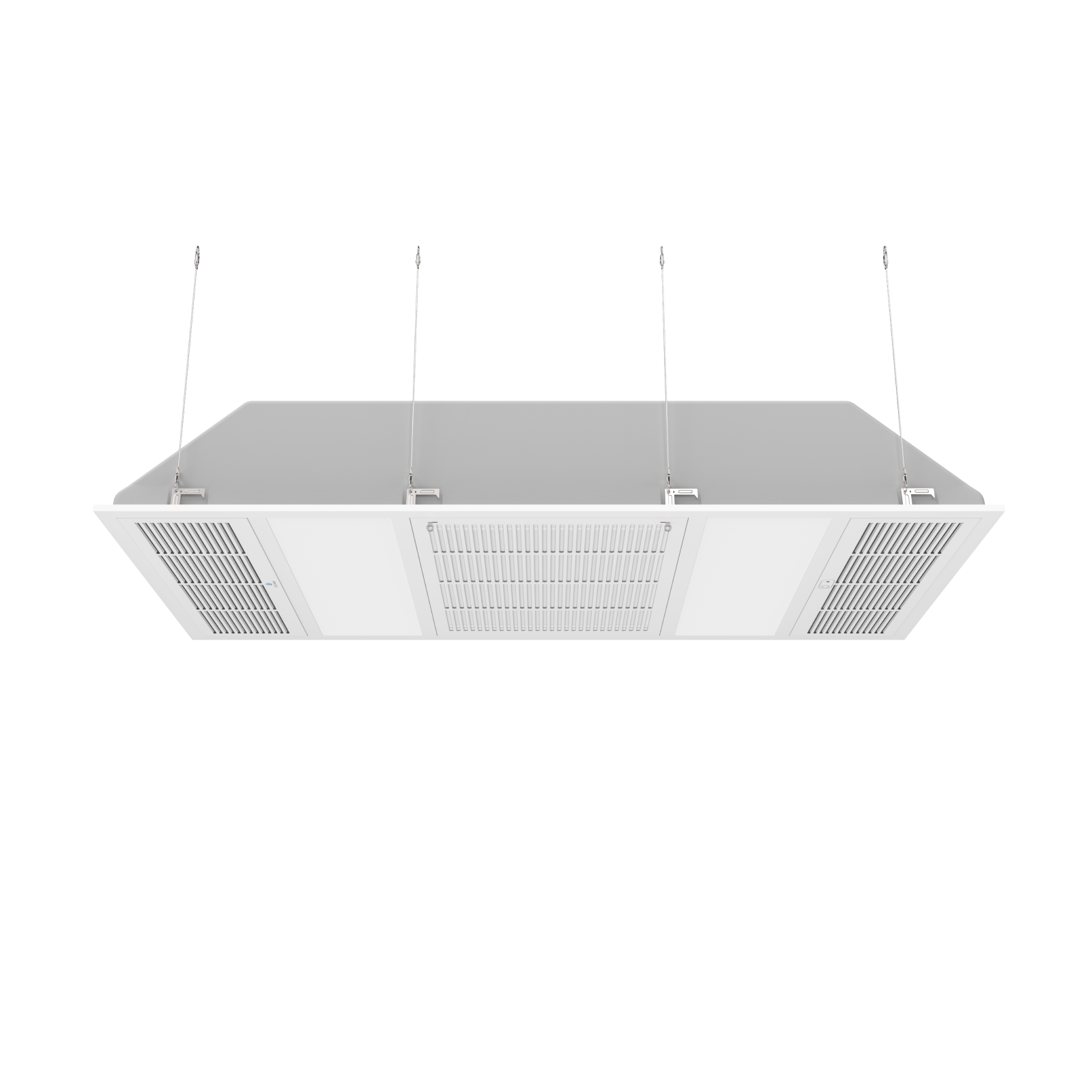 About the Sciaire Pro Ceiling
Ceiling air purifier with air ionization technology.
8' Mounting Height
Install 3 devices within a 20' x 20' space for purification effectiveness.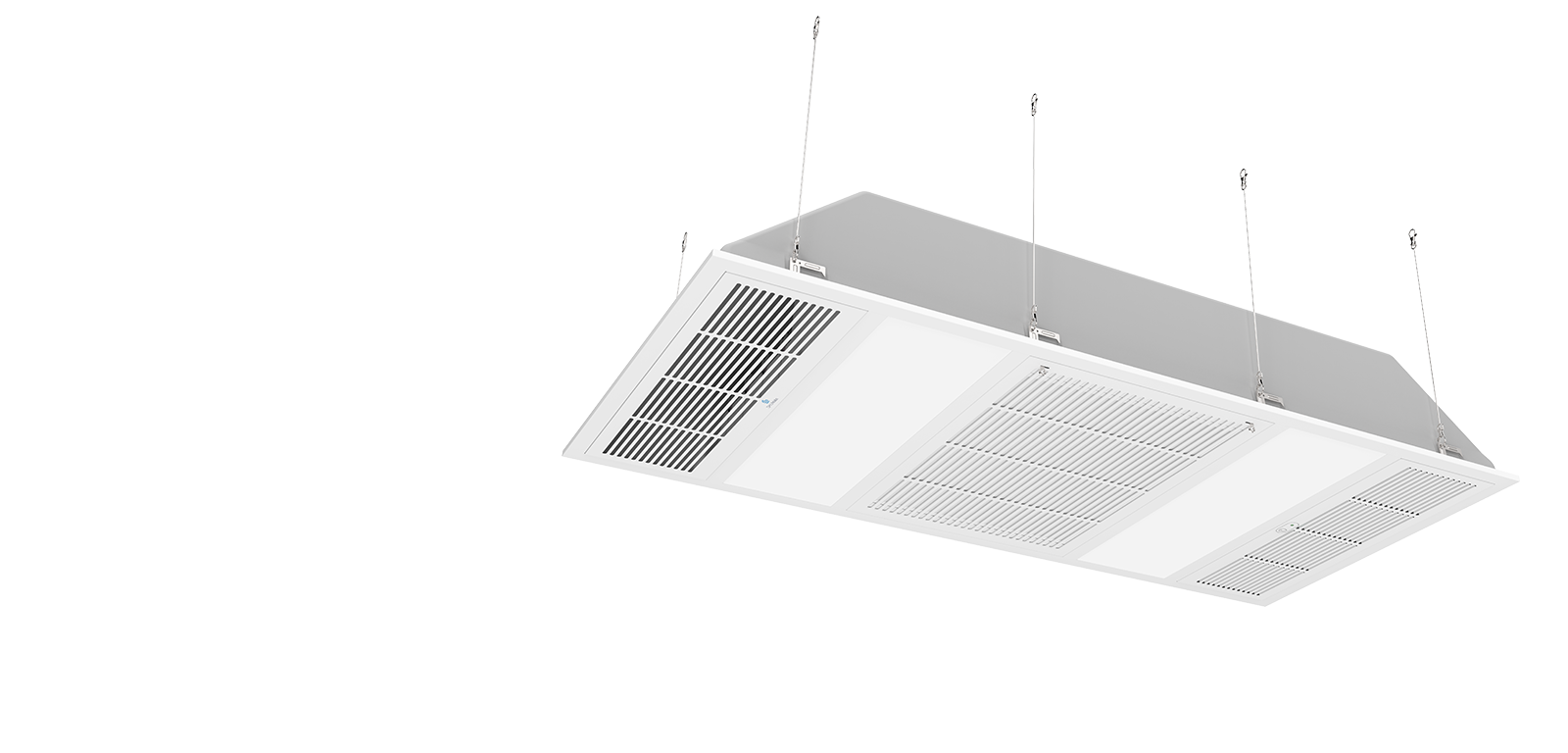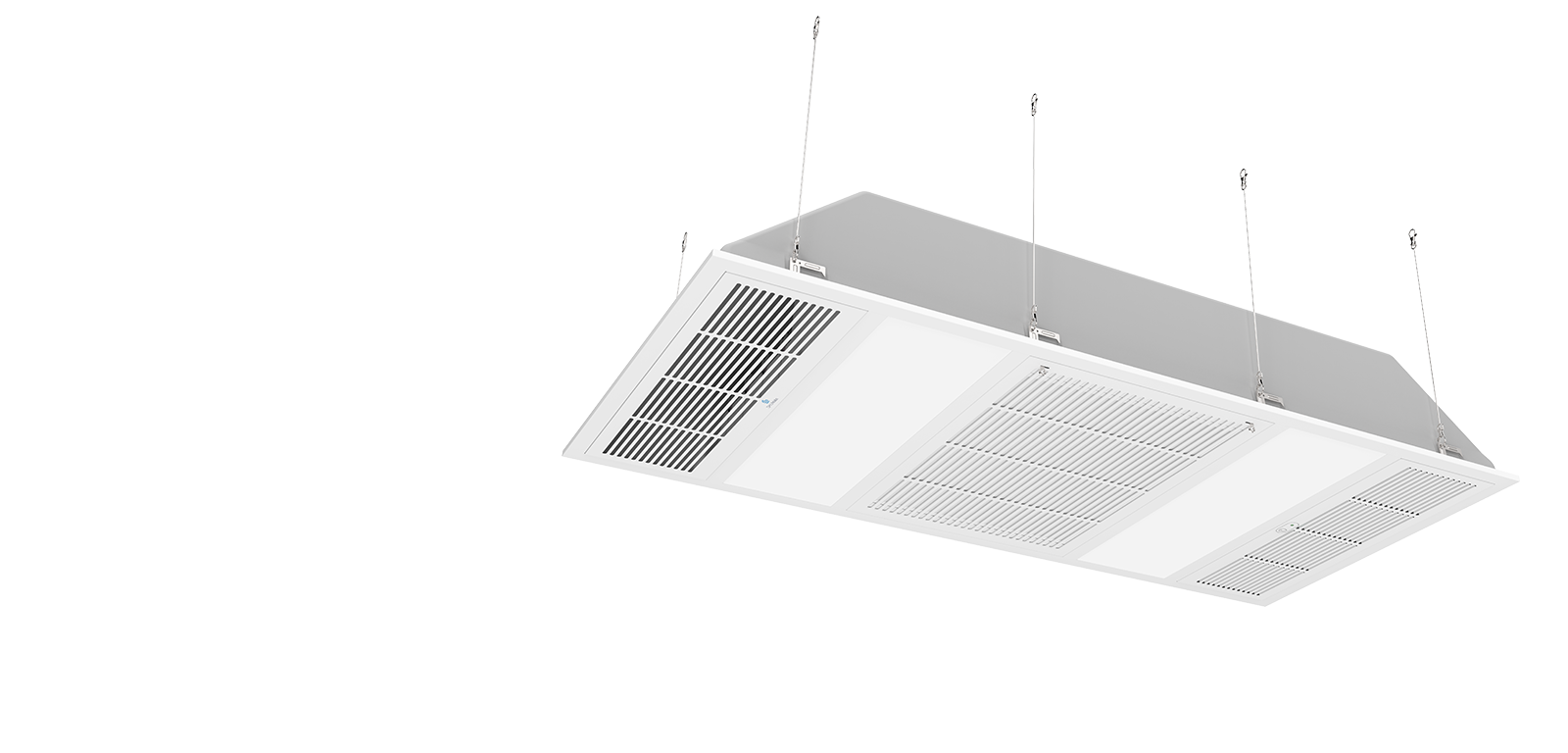 Air Intake
Air is drawn within the internal circulation system, treated with active air ionization and recirculated back into the room continuously.
Clean Air Output
Filtered air delivers negative and positive ions into the space for active air purification.
Lighting
Different light attachments available.
99.9%
Neutralizes Bacteria & Viruses
Fan Speed
2 Speeds: High Speed & Silent Mode
Dimensions (HxWxD)
47.76 x 23.74 x 7.05 in (1213 x 603 x 178 mm)
Indicator
Solid green: High Speed mode
Solid blue: Silent mode
Flashing blue: Filter replacement
Flashing red: Motor error
Color Temp CCT
3000K / 3500K / 4000K / 5000K
Lumens (300K)
2841lm / 3070lm / 3679lm / 4153lm
Installation
The device is equipped with a rotatable hook for easy installation on the keel of the roof and can be hung directly without screwing
Certification
EPA Est. No. 99117-CHN-1, UL867, UL2998, CARB, FCC part 18
You may also like
View all