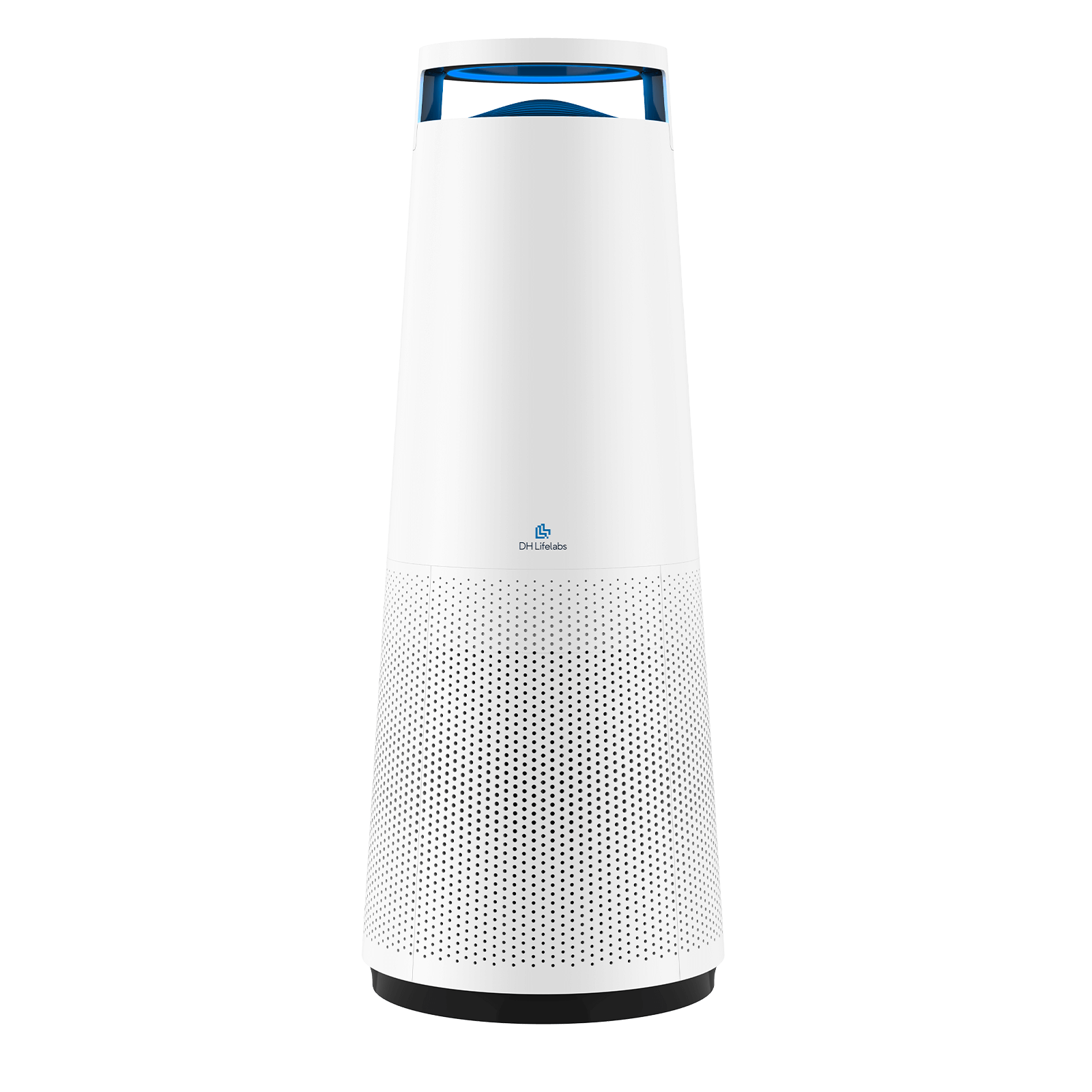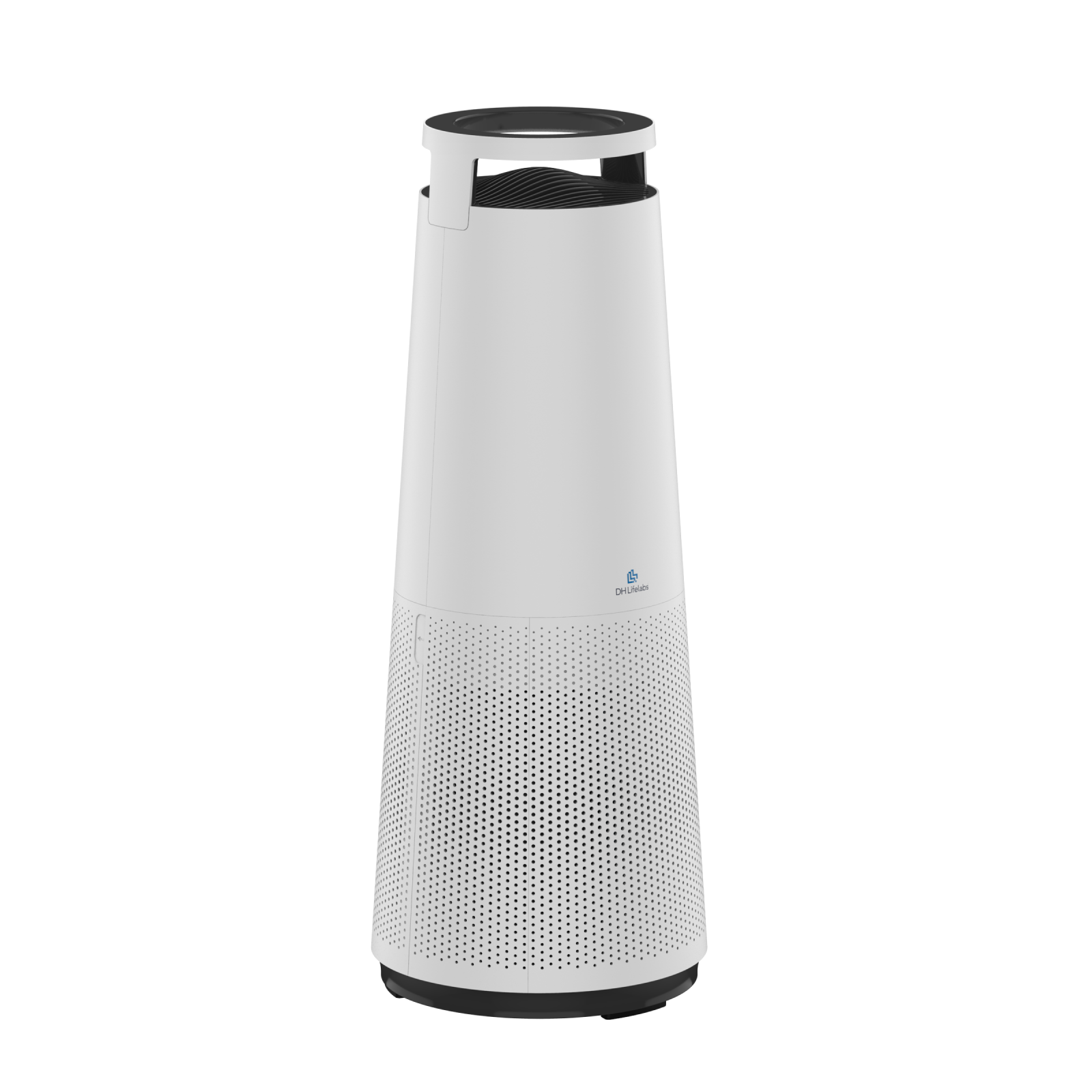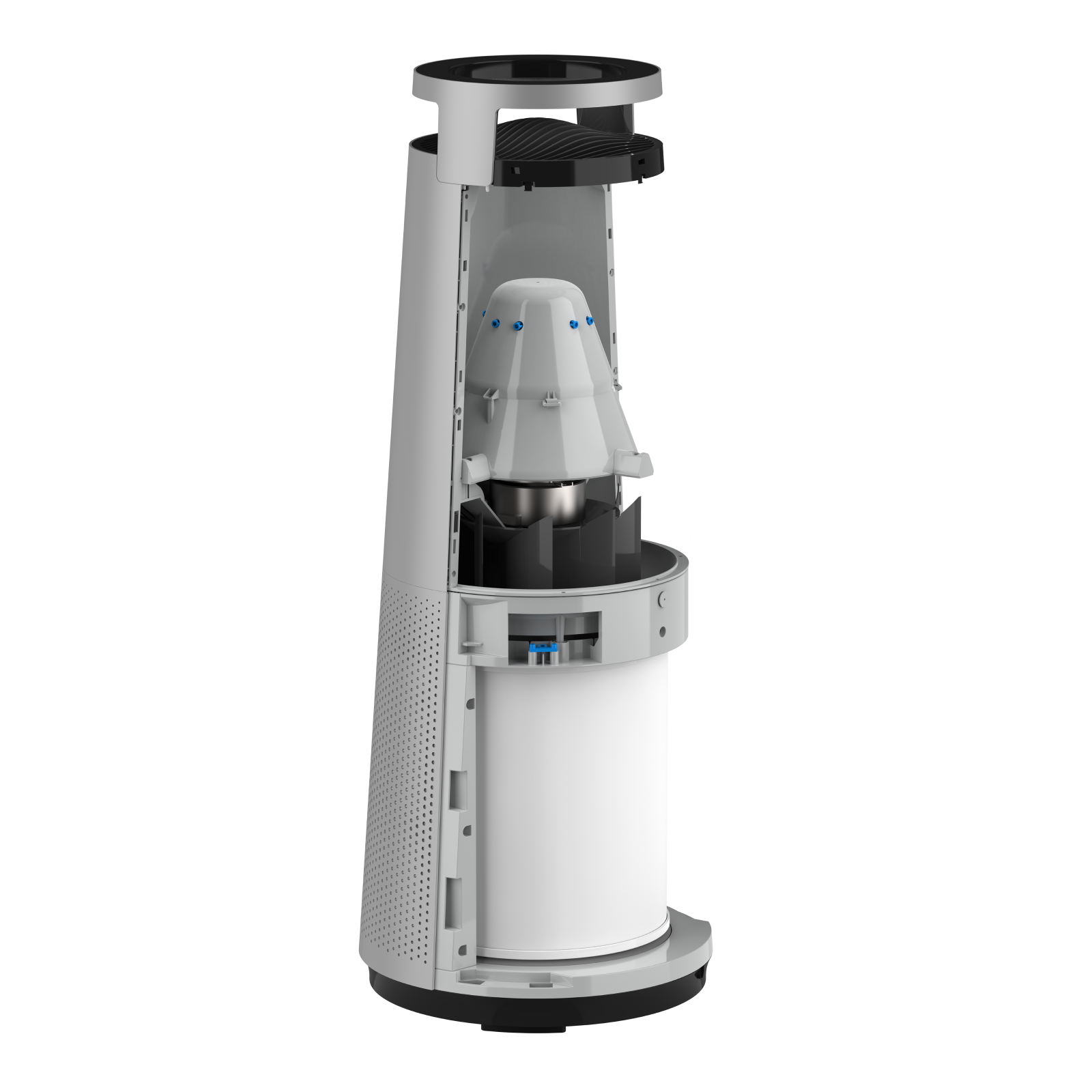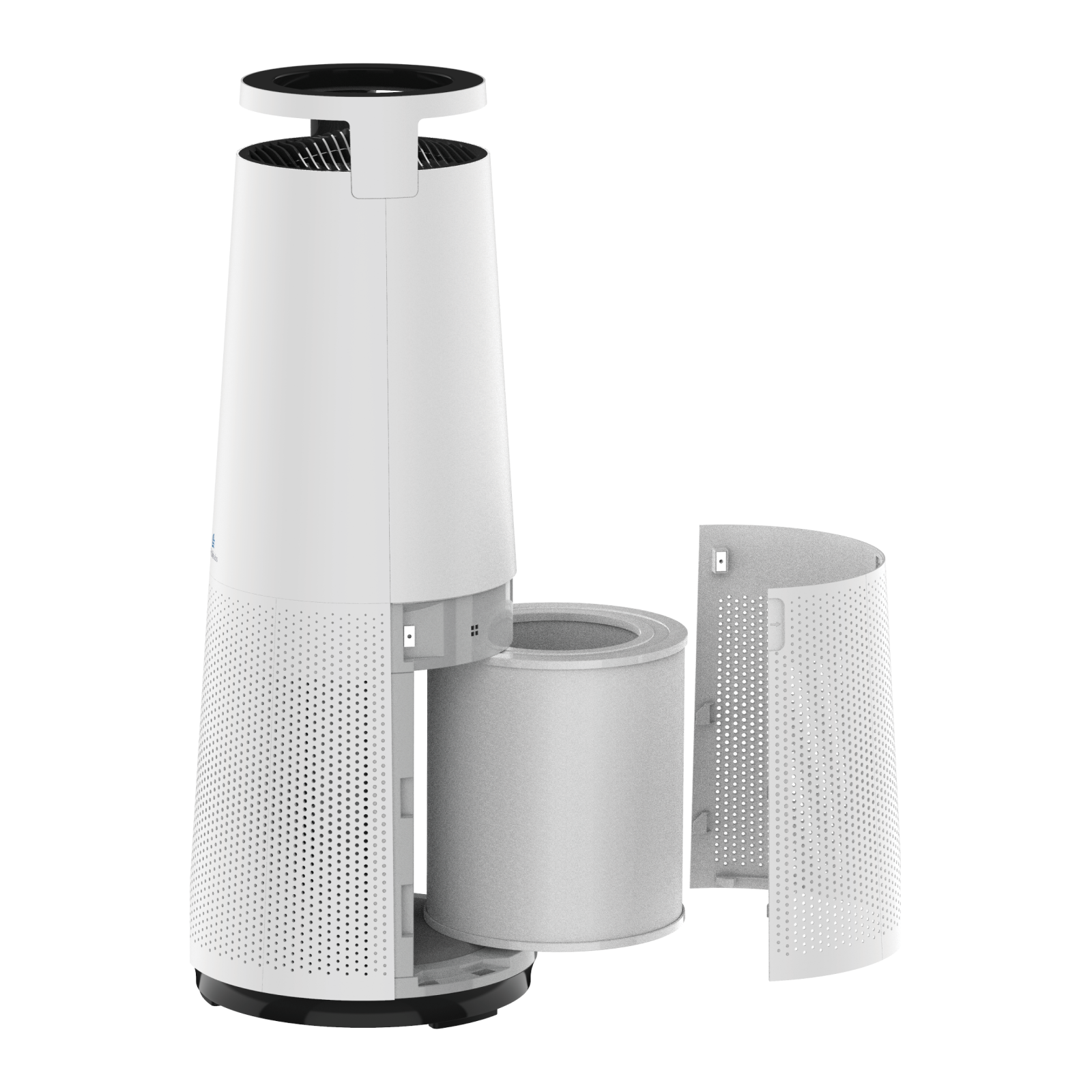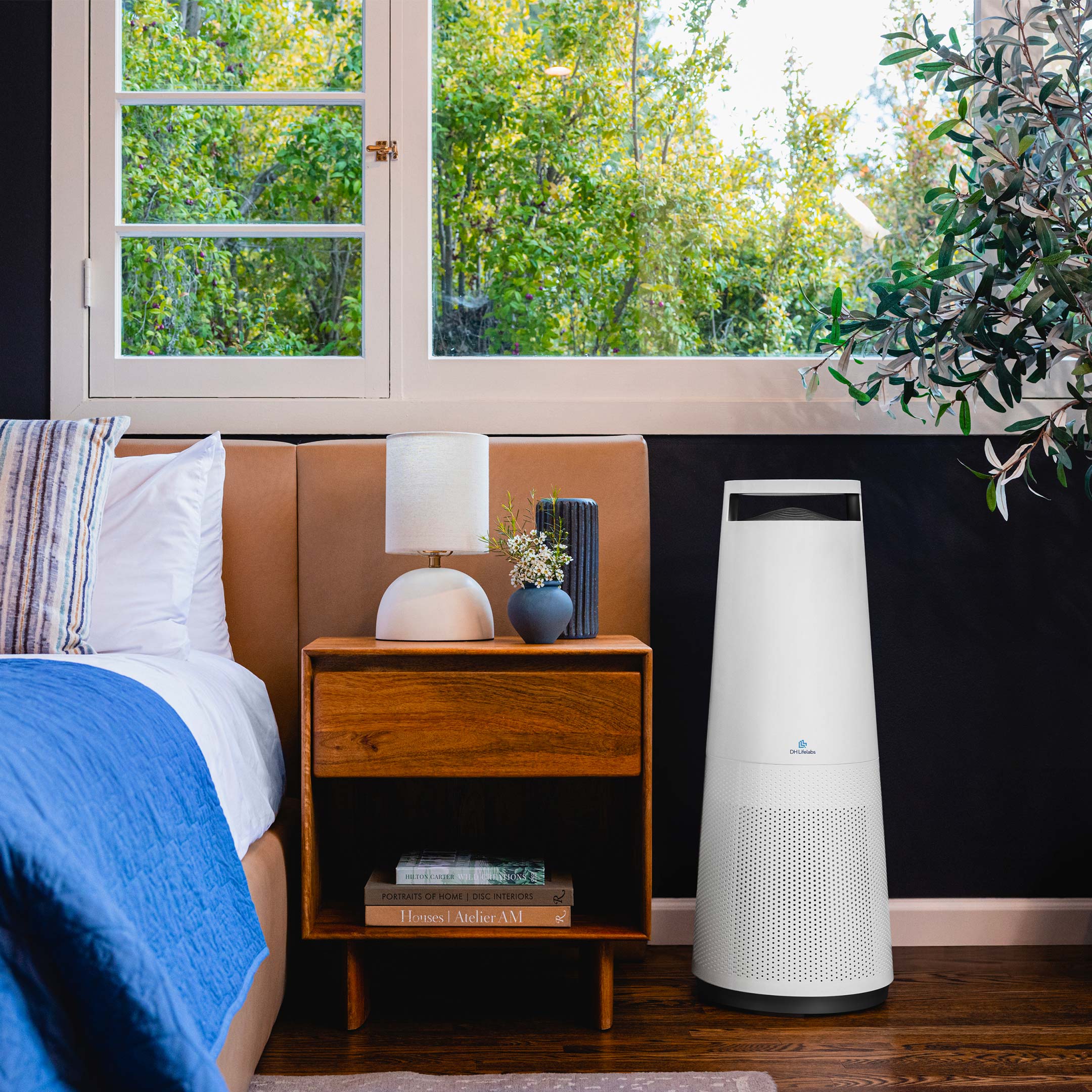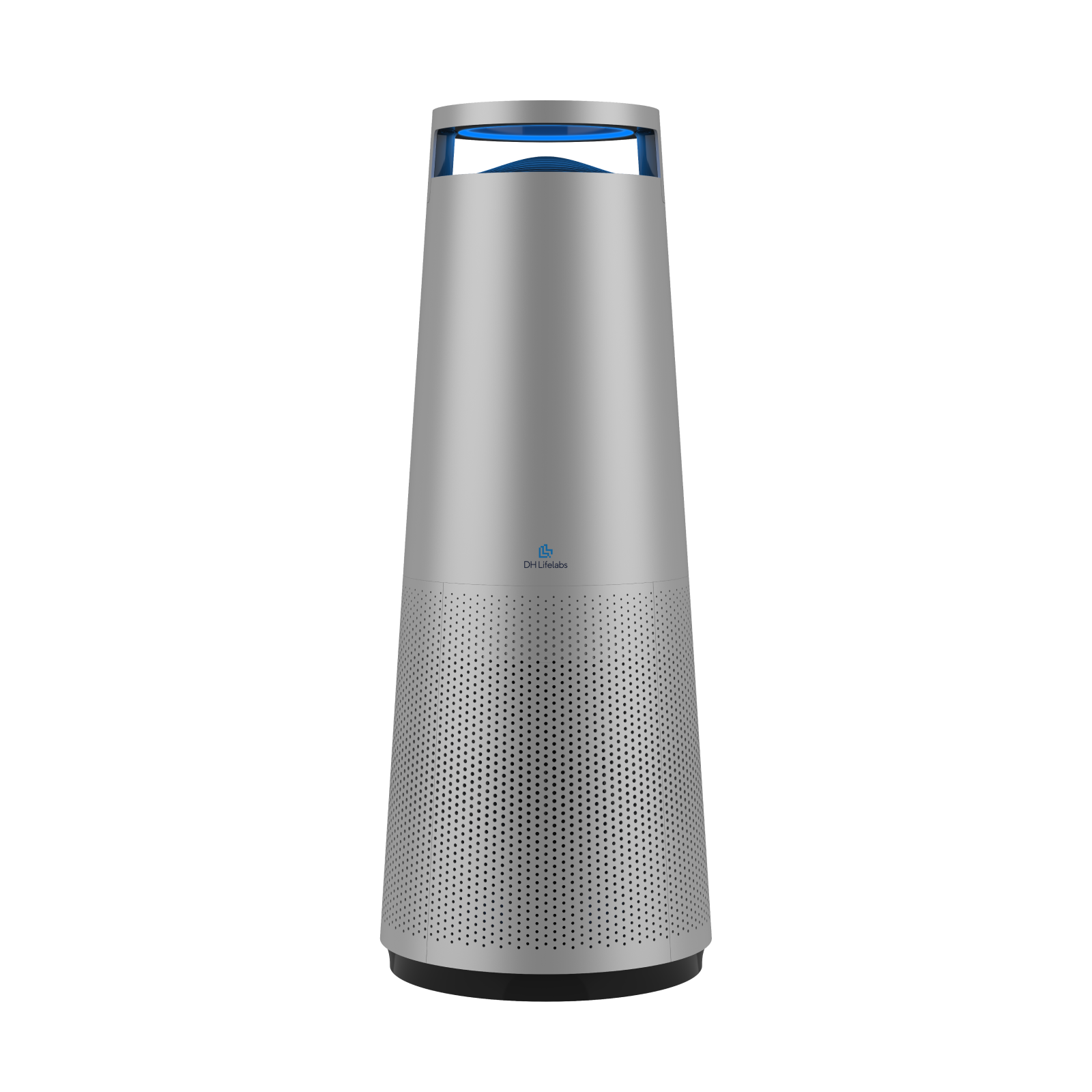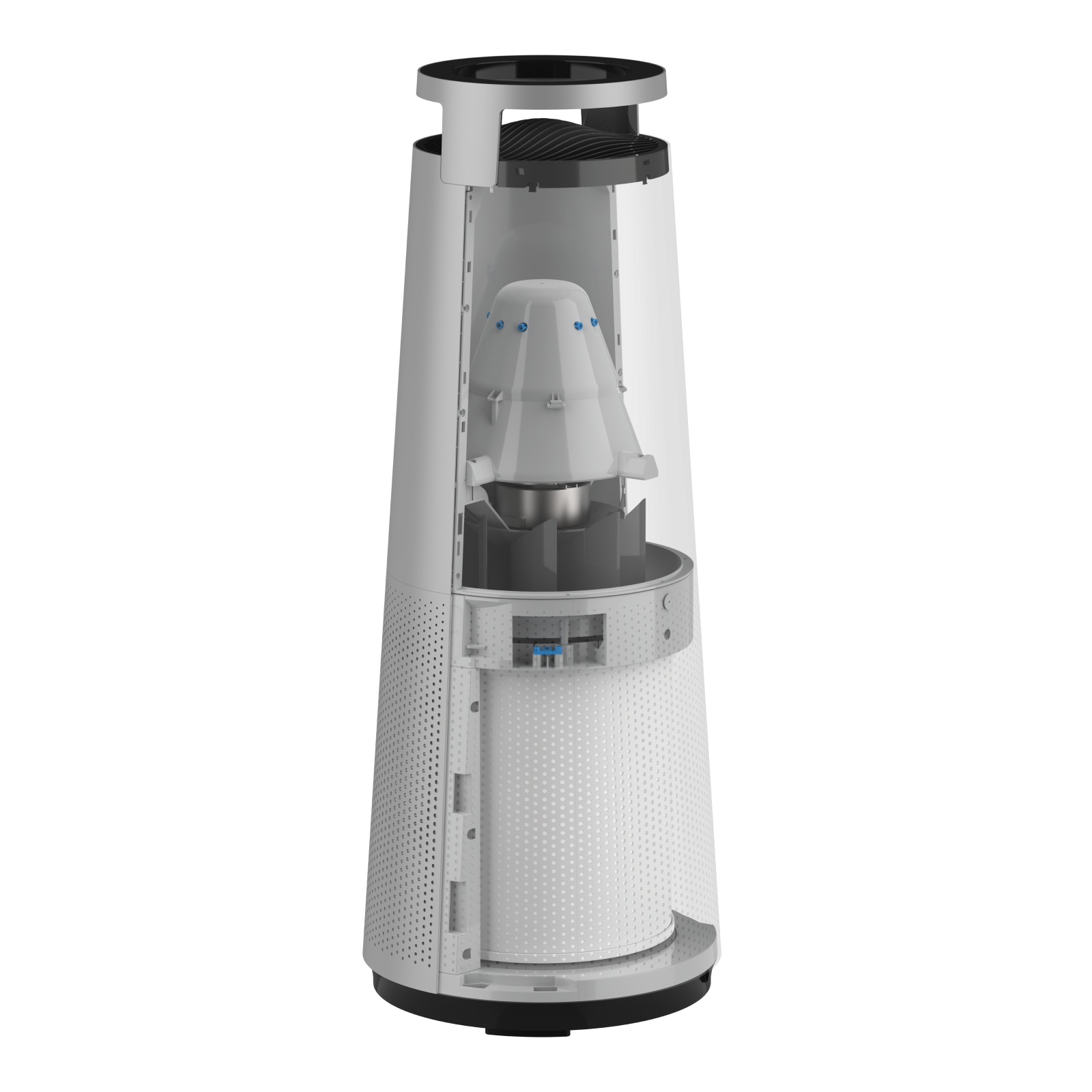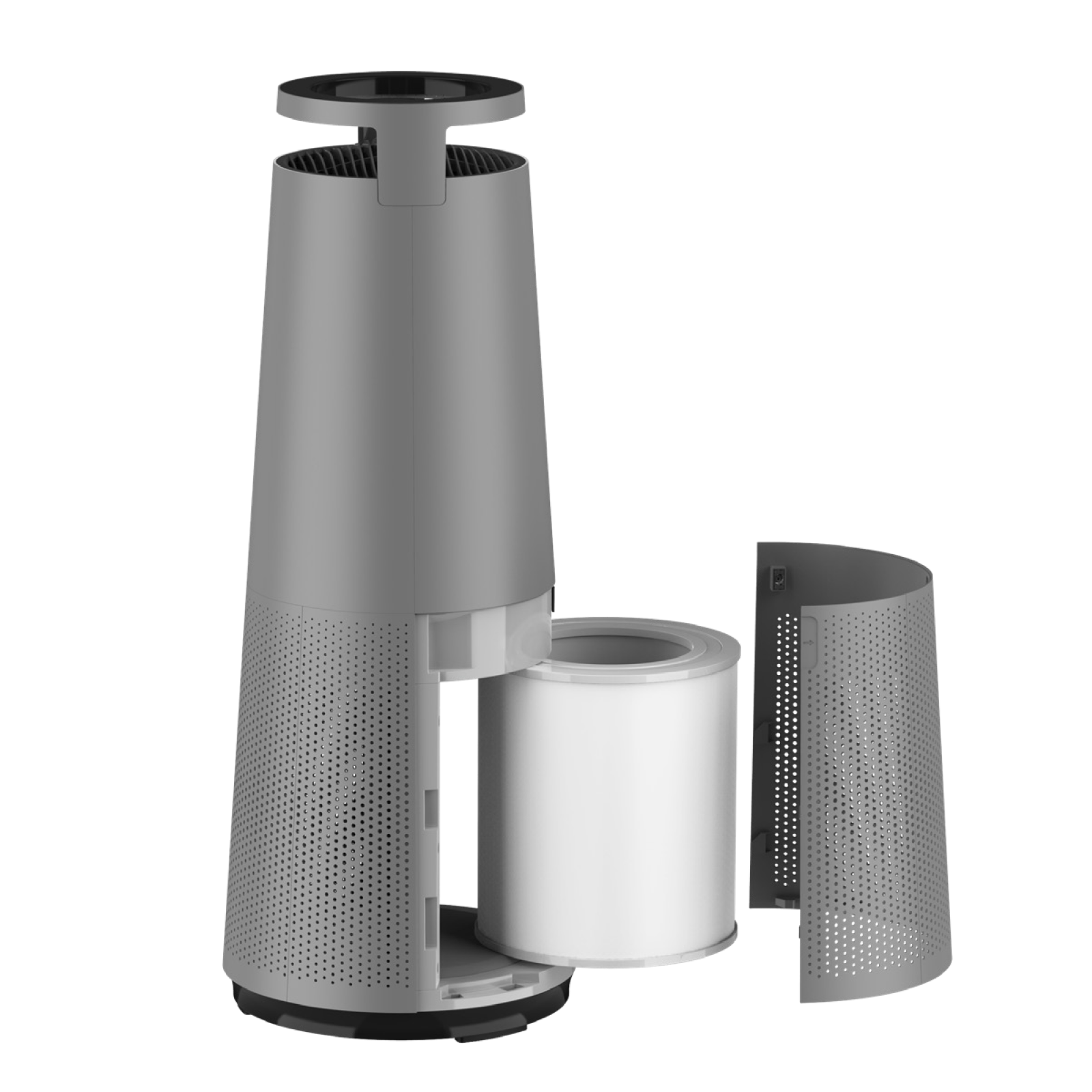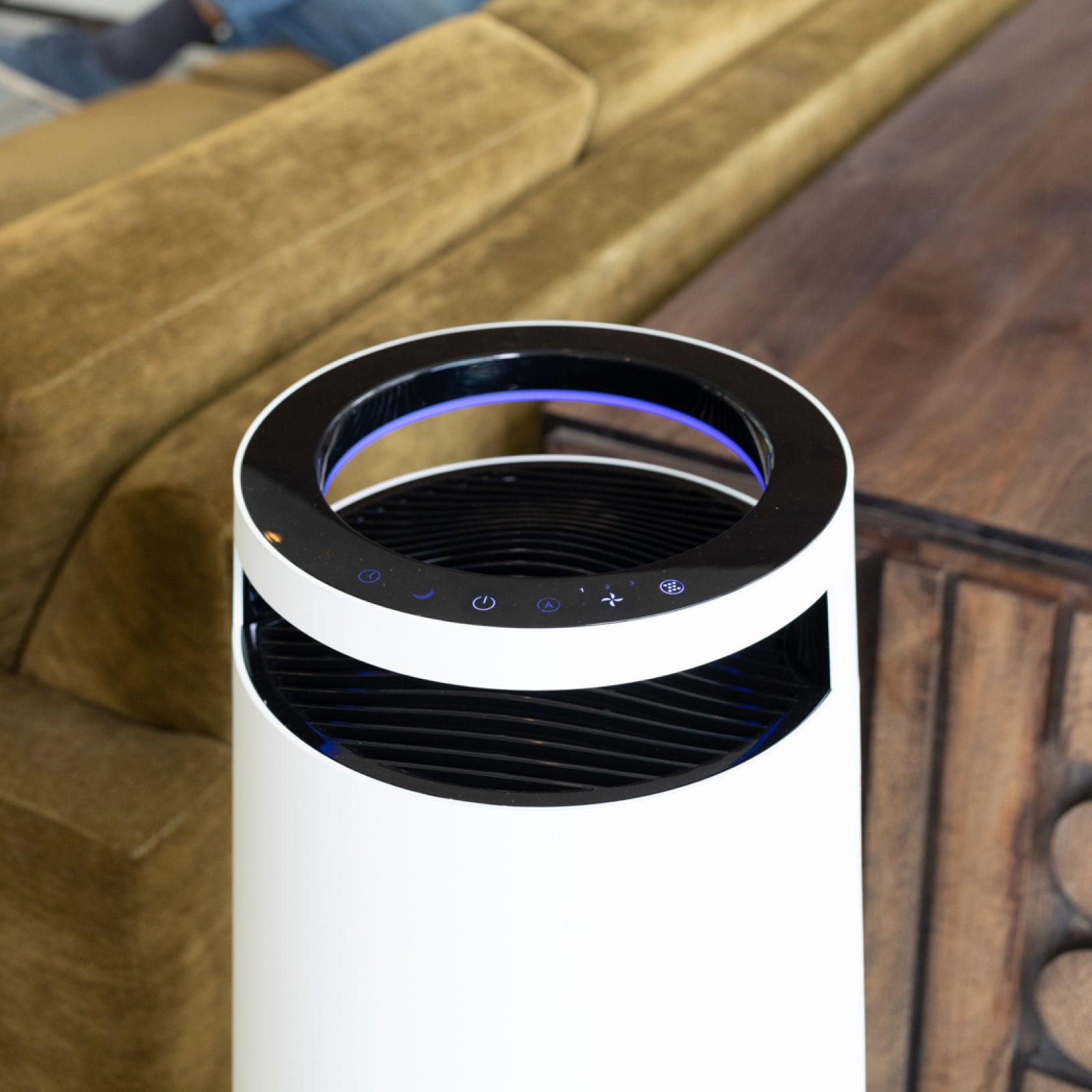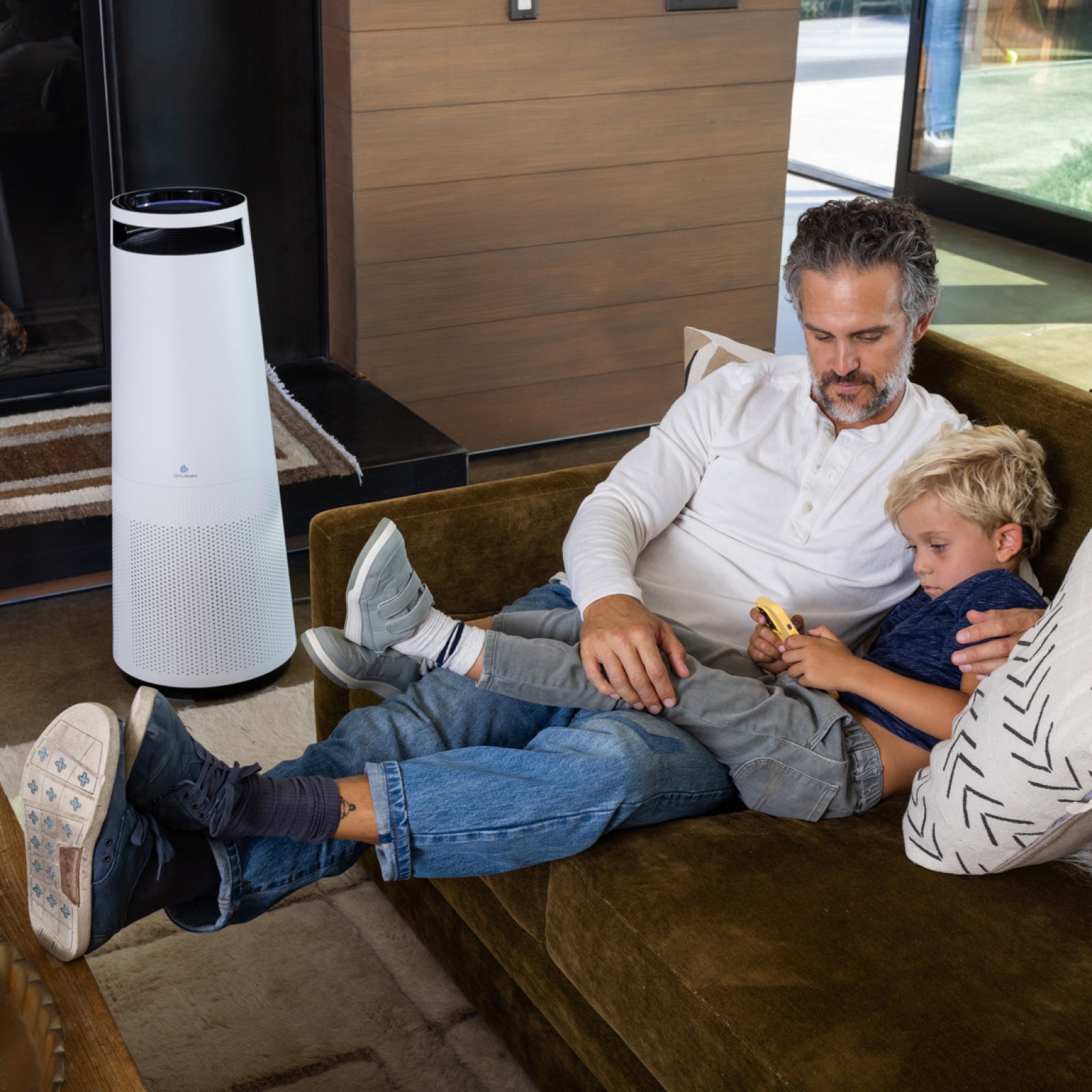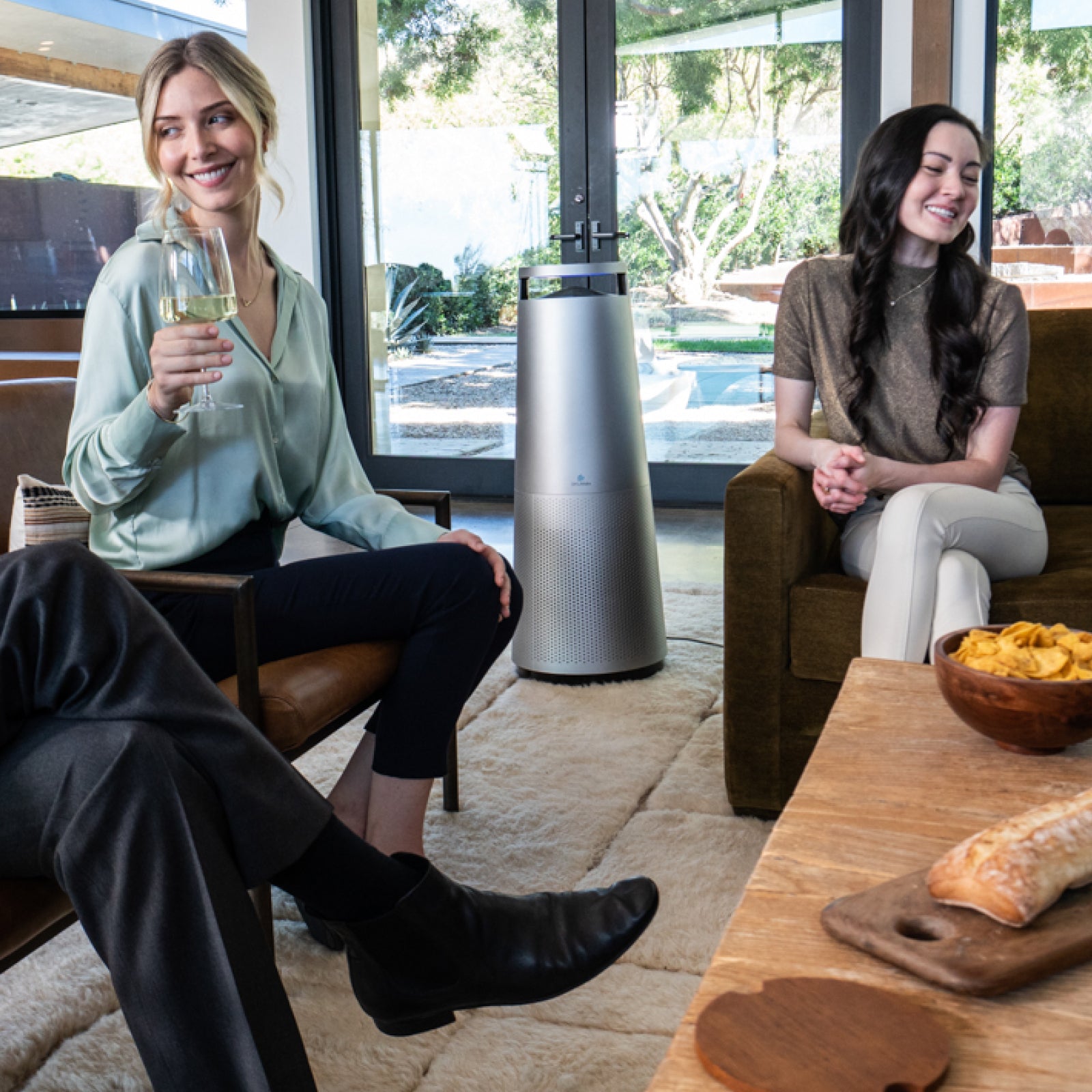 Sciaire + HEPA Air Purifier
---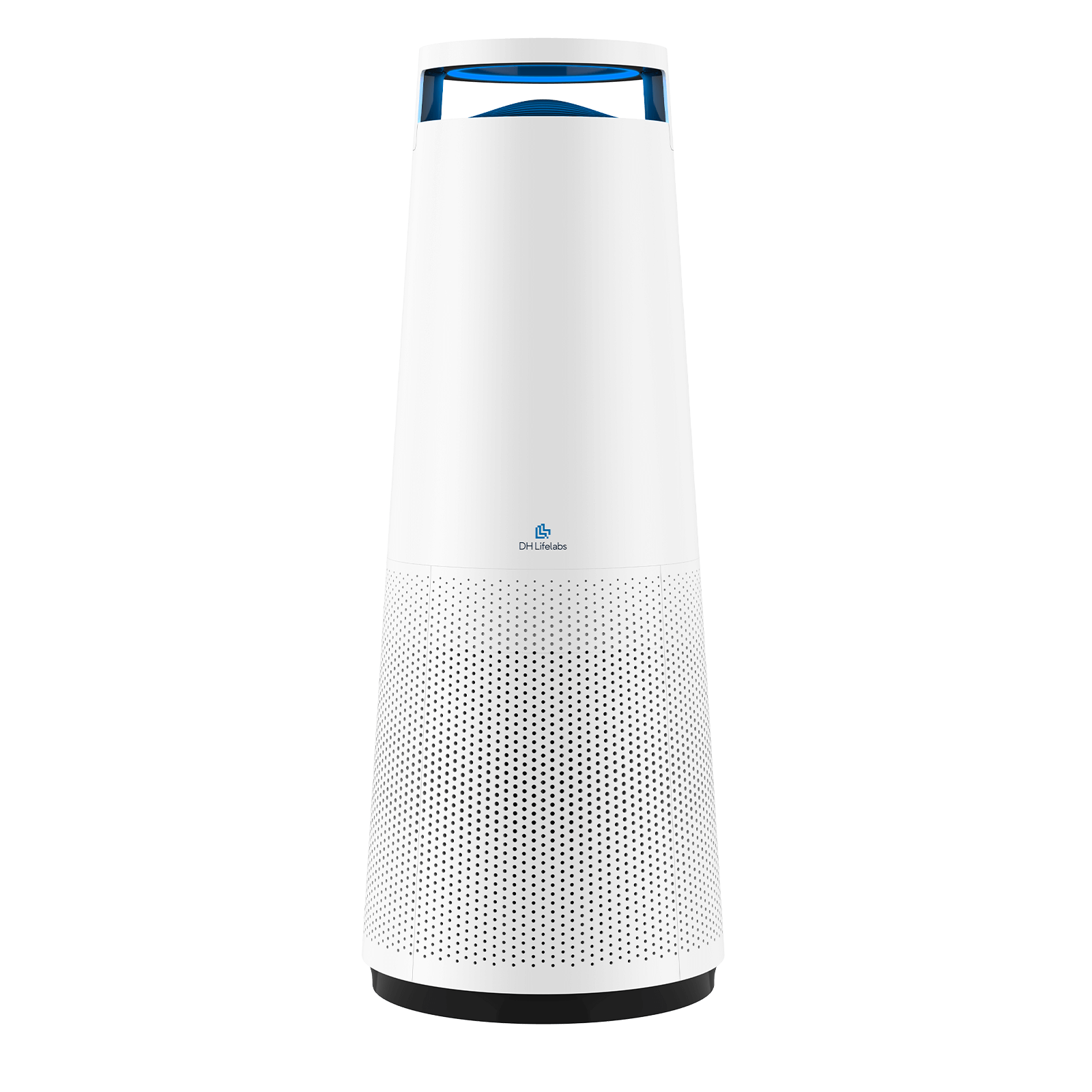 About the Sciaire + HEPA
The Sciaire + HEPA air purifier is a powerful tool for anyone looking to keep their living spaces clean and free of germs and pollutants.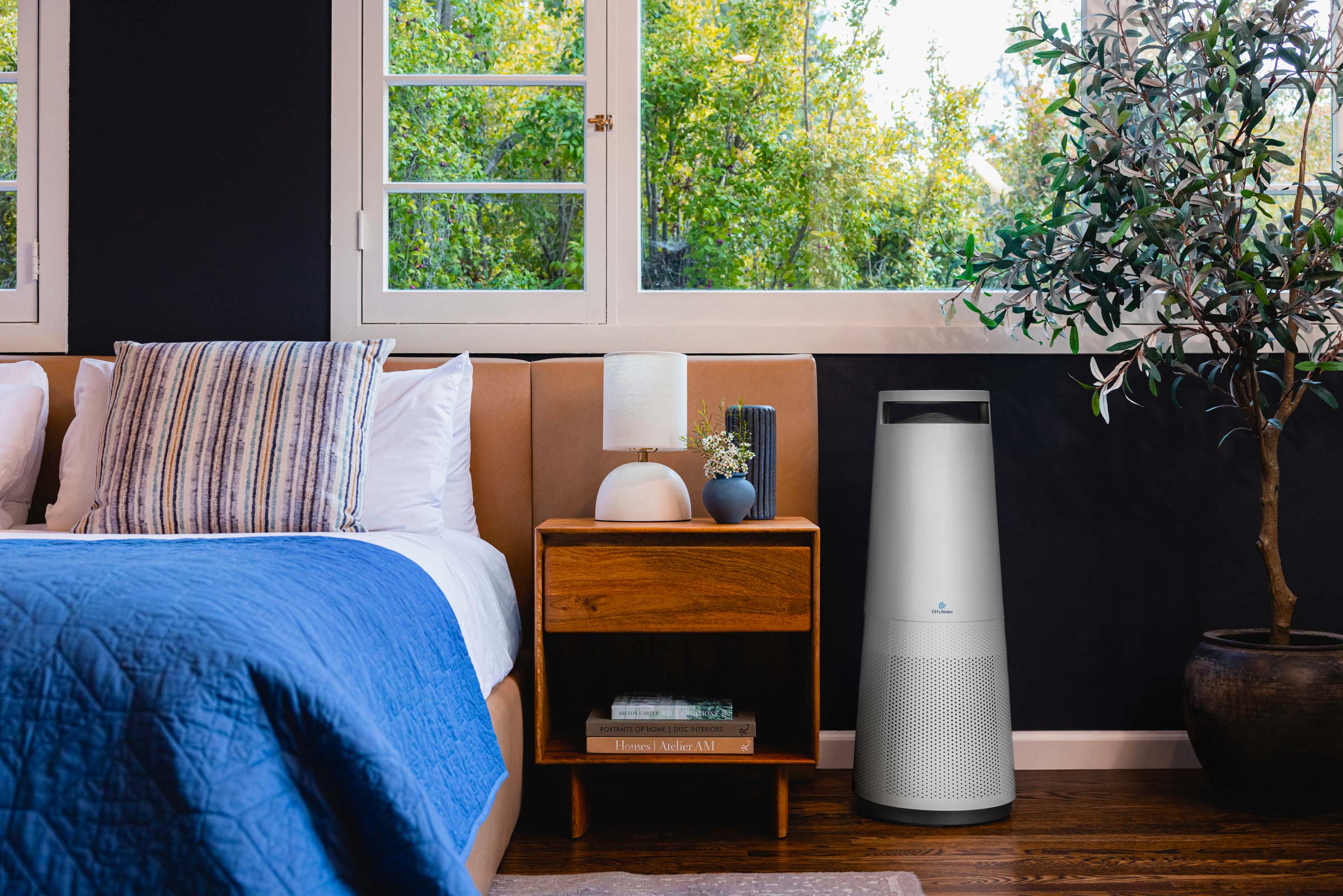 Dual Technology for complete peace of mind.
There are two locations of PlasmaShield generators in the Sciaire + HEPA. The first sends out ions into the room, actively attacking airborne germs. The second is located around the HEPA filter, killing what is captured. Indoor air is filtered through a 3-stage True HEPA filter to purify indoor air and remove 99.97% of airborne particles as small as 0.3 microns².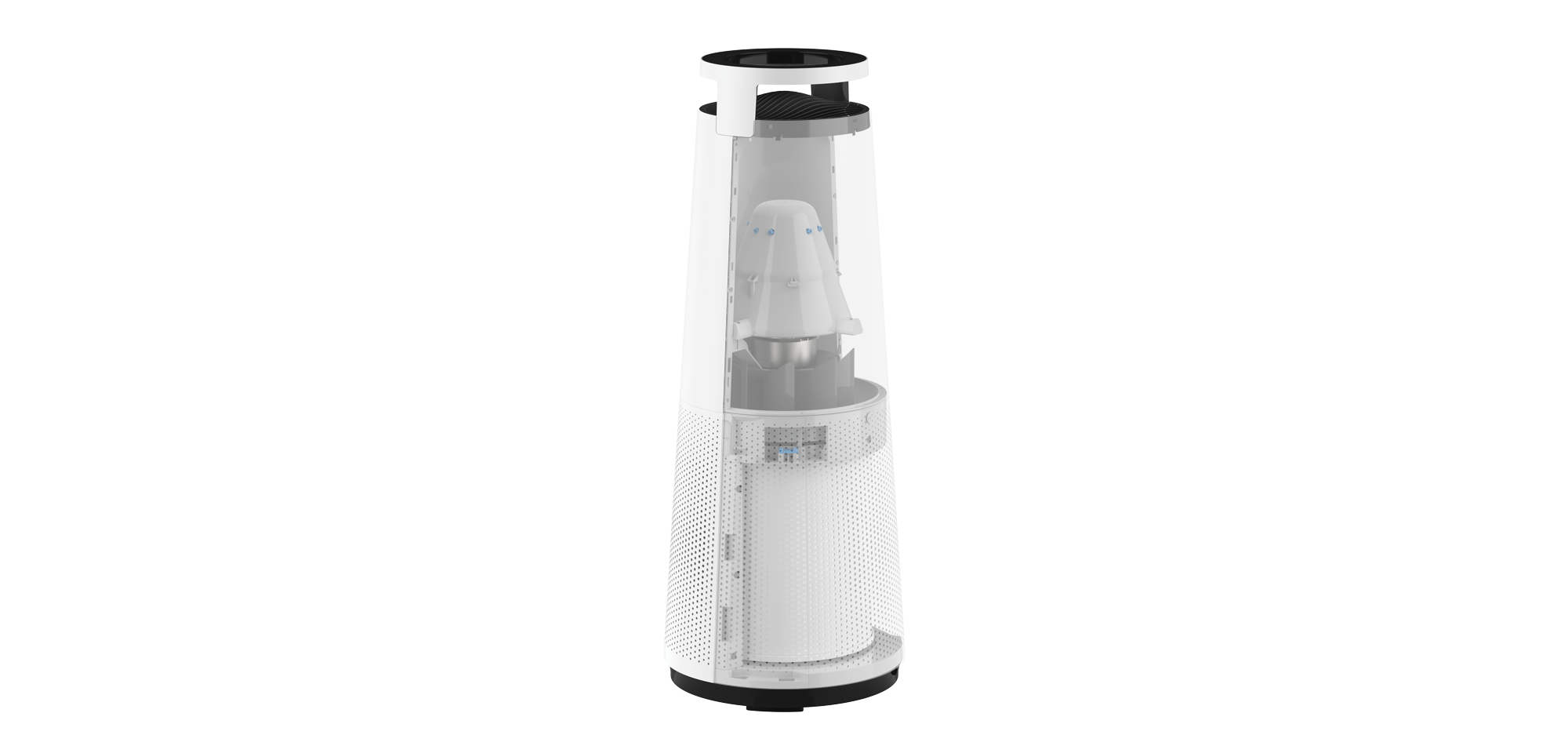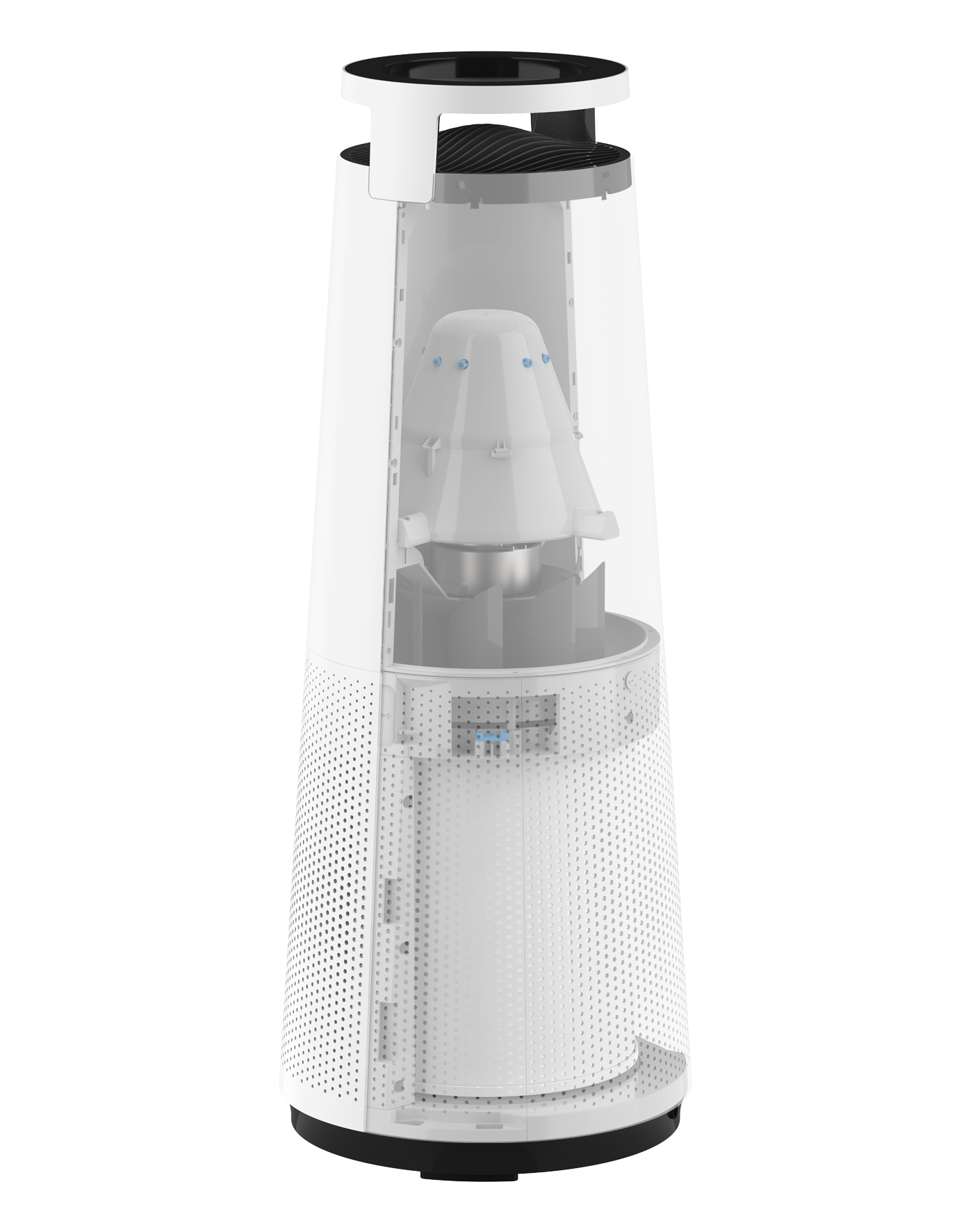 360° Delivery System with Air Quality Indicator
Negative and positive ions are sent out into the room for active air purification destroying germs on contact. Know the quality of the air in your space with the air quality indicator (good = blue, moderate = yellow, poor = red).
8 PlasmaShield™ Emitters
Placement of these emitters send out bipolar ions into the room to eliminate germs on contact.
8 PlasmaShield™ Emitters
Positive and negative ions are sent down into the filter to eliminate what is captured.
H13 True HEPA Filter
With a pre-filter, HEPA filter and activated carbon filter, 99.97% of airborne particles are captured including allergens.
426 ft²
Large Rooms Maximum Coverage
99.99%
Eliminates Bacteria & Viruses¹
Model
CAHP-50WC02C [White], CAHP-50GC02C [Gray]
Reminders
Filter replacement every 12 months
Dimensions (HxWxD)
35.16 x 13.66 x 13.66 in (900 x 347 x 347 mm)
Certification
ETL. CETL. FCC. IC. EPA NO. 0917-CHN-1. CARB 6=22-211. Energy Star 2.0
CADR Rating
Smoke: 467.23 m³/h (275 CFM)
Dust: 477.42 m³/h (281 CFM)
Pollen: 511.40 m³/h (301 CFM)
Main Technology
PlasmaShield™ technology,
3-in-1 HEPA filter: Pre-filter + H13 True HEPA Filter + Activated Carbon Filter
Control System
Control panel,
DH Lifelabs App control available through Wi-Fi Connection,
Voice control, works with Alexa and Google Home
Sensor
Yes, with PM2.5 sensor, 3 colors air quality light indicator: blue-good, yellow-moderate, red-poor
What's in the Box
1 x Main Body
1 x H13 True HEPA Filter
1 x Bottom Cover
1 x Quick Start Guide
You may also like
View all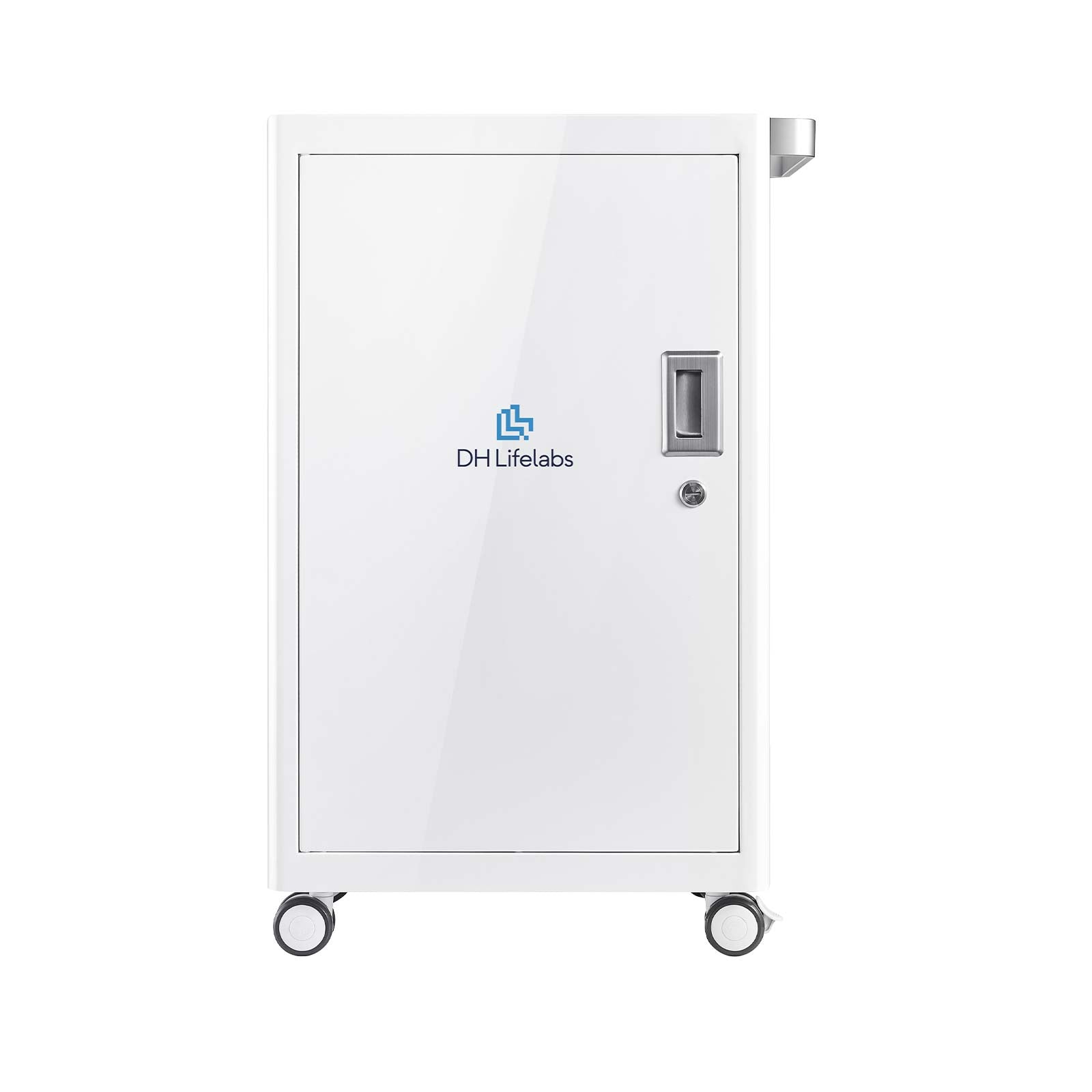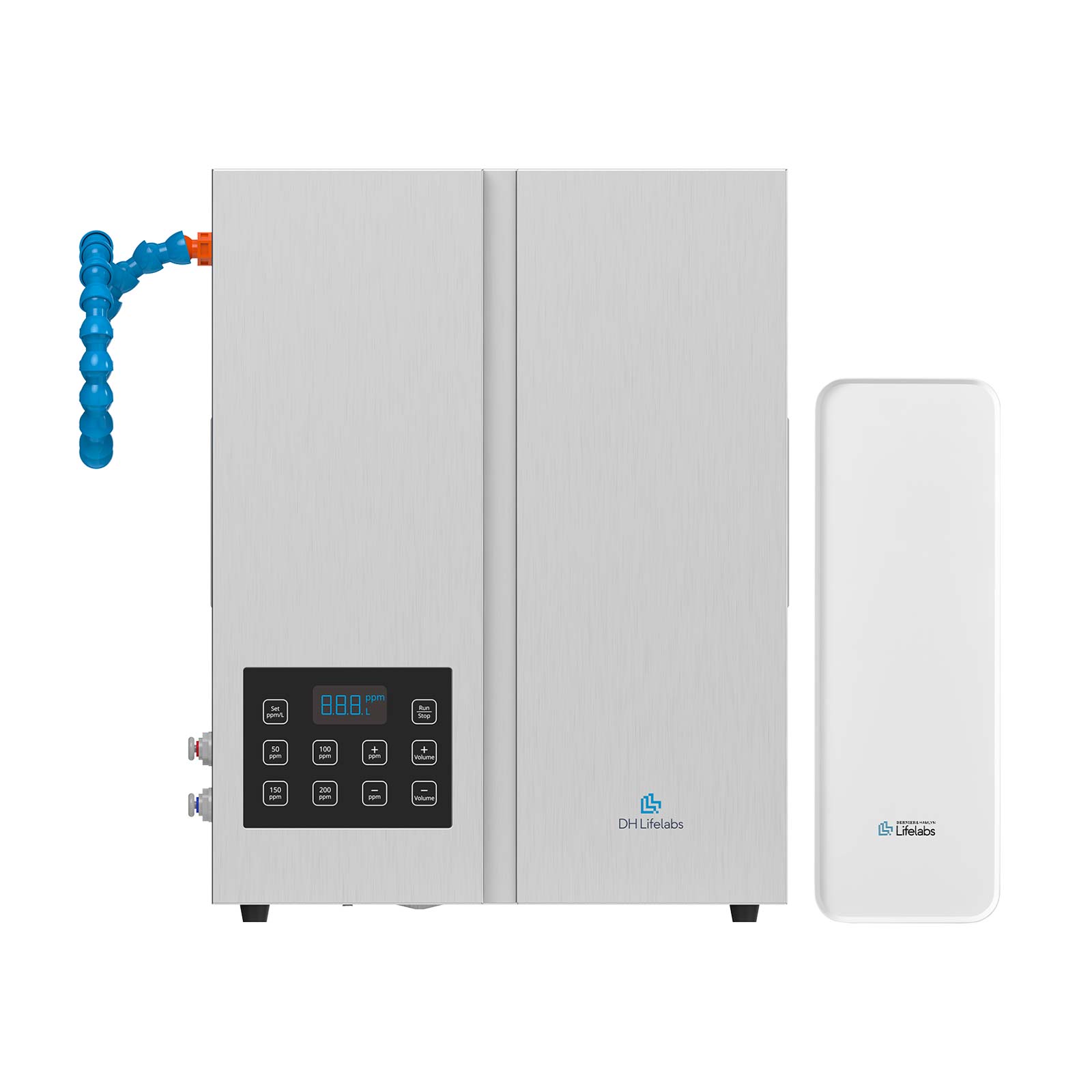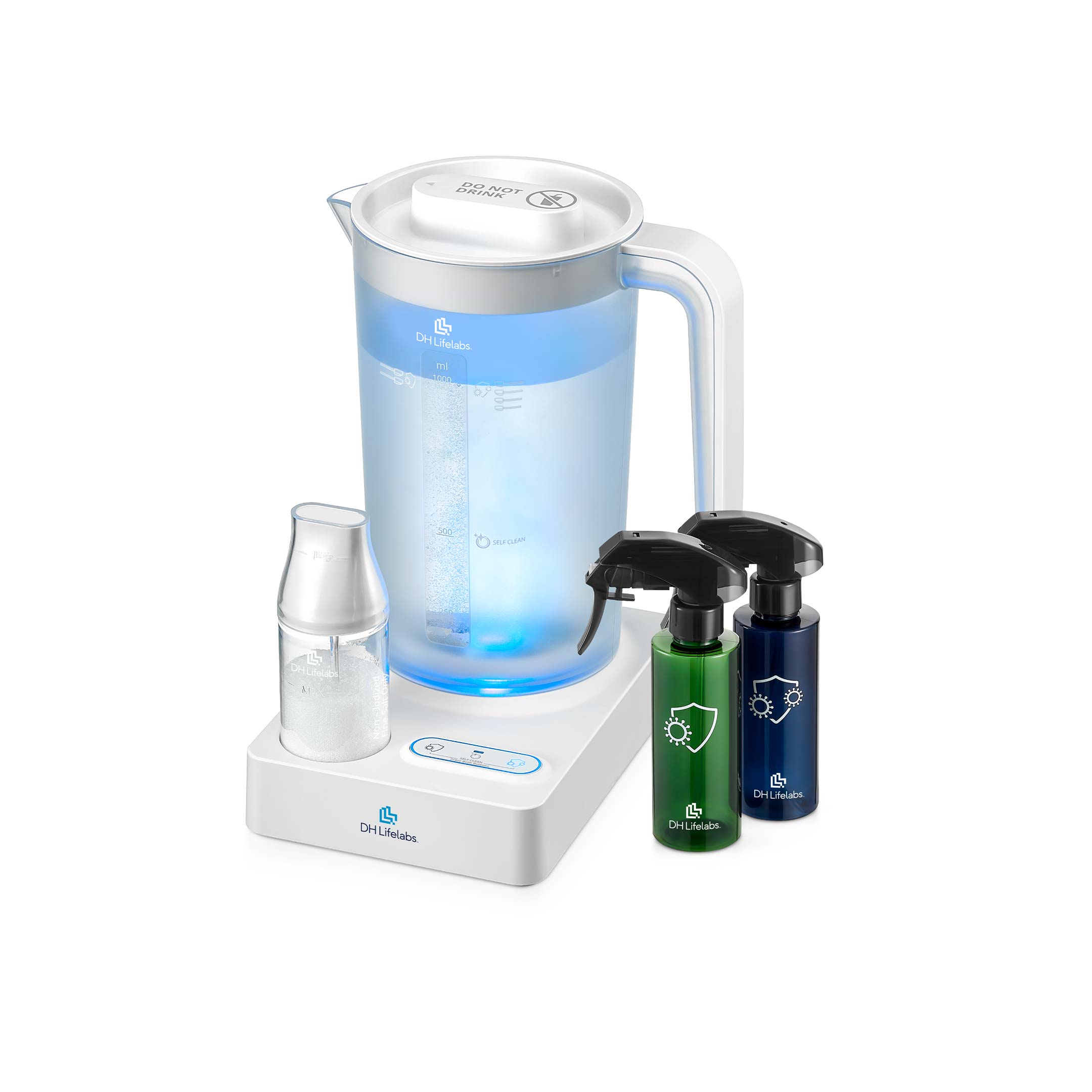 The Fine Print
¹Tested on Streptococcus, Influenza A Virus H1N1 in high speed mode for 1 hour. Tested on Staphylococcus albus, Staphylococcus aureus, Escherichia coli (E. Coli), Rhinovirus (Cold Virus), Escherichia coli Phage MS2 (RNA Virus MS2) and SARS-CoV-2 (the commonly known cause of COVID-19) in high fan speed mode for 2 hours. Not proven to kill SARS-CoV-2 or prevent the transmission of Covid-19. No air purifier can guarantee the prevention of virus transmission. We recommend following CDC guidelines. Tested on Aspergillus niger (black mold) in high fan speed mode for 1 hour.

²HEPA filter removes 99.97% of airborne particles as small as 0.3 microns.

³Filters 99.97% of airborne particles as small as 0.3 microns in size such as fine dust, pet dander and smoke.
5Tested on Formaldehyde, Ammonia, and Hydrogen Sulfide in high fan speed mode for 2 hours. Reduced Formaldehyde in the air by 84%. Reduced Hydrogen Sulfide in the air by 91%. Reduced Ammonia in the air (pet urine) by 86%. Reduced Total VOCs by 99.7% when tested in high speed mode for 4 hours.

The 8-hr TWA Ozone for this product is 0.001 ppmv when tested in a 30m3 chamber. Refer to safety instructions in manual for more information.

This product earned the ENERGY STAR by meeting strict energy efficiency guidelines set by the US EPA. US EPA does not endorse any manufacturer claims of healthier indoor air from the use of this product. The energy efficiency of this ENERGY STAR qualified model is measured based on a ratio between the model's CADR for Dust and the electrical energy it consumes, or CADR/Watt.