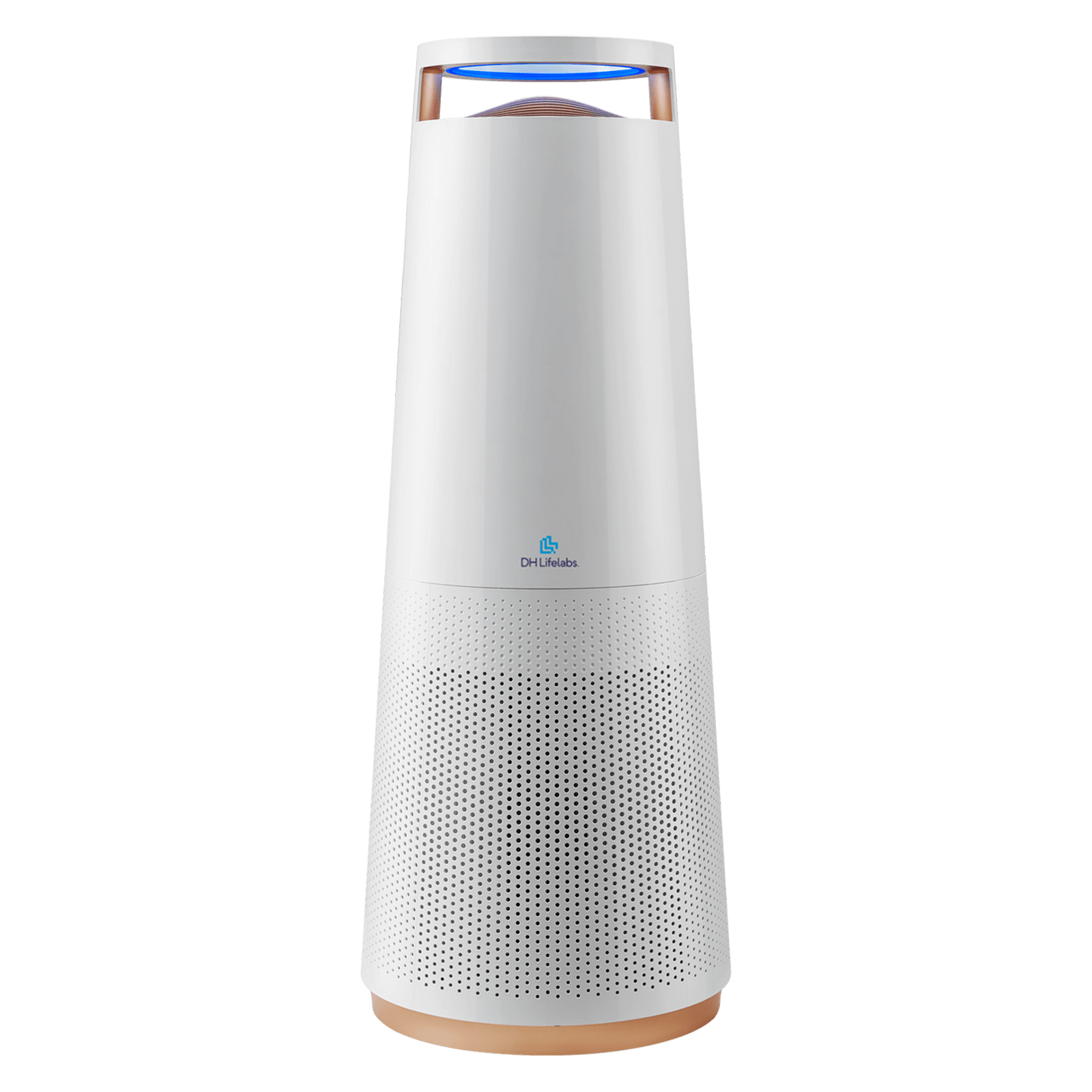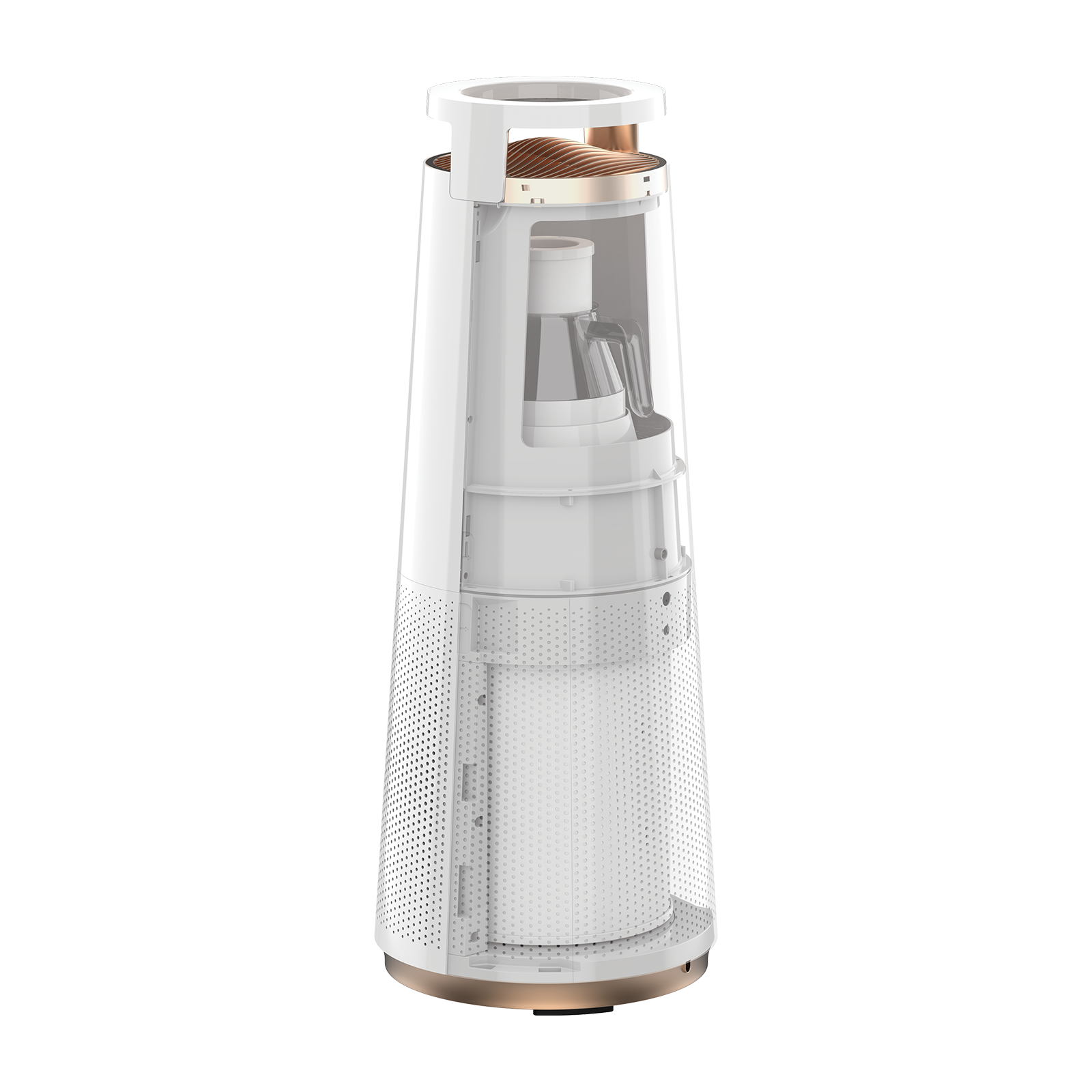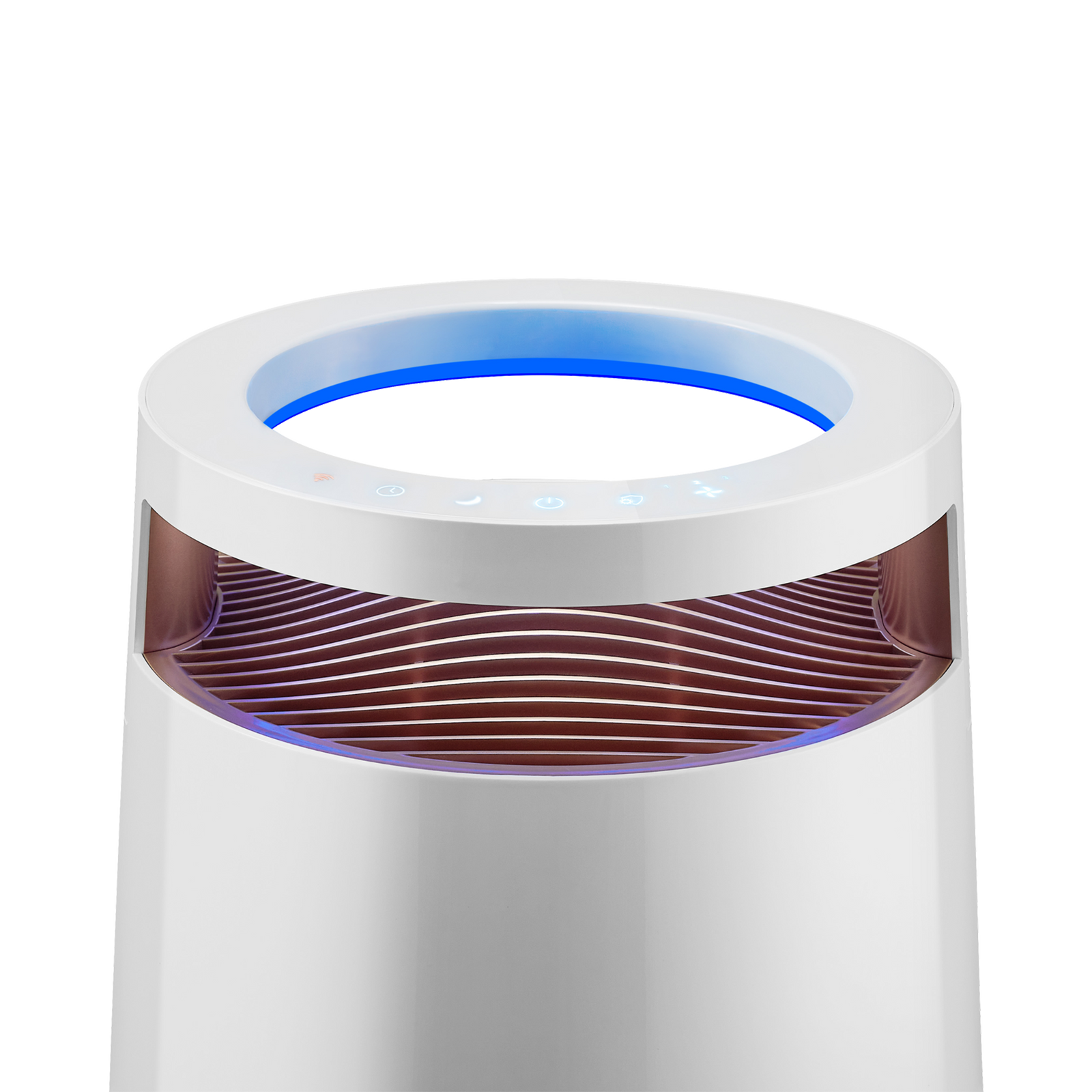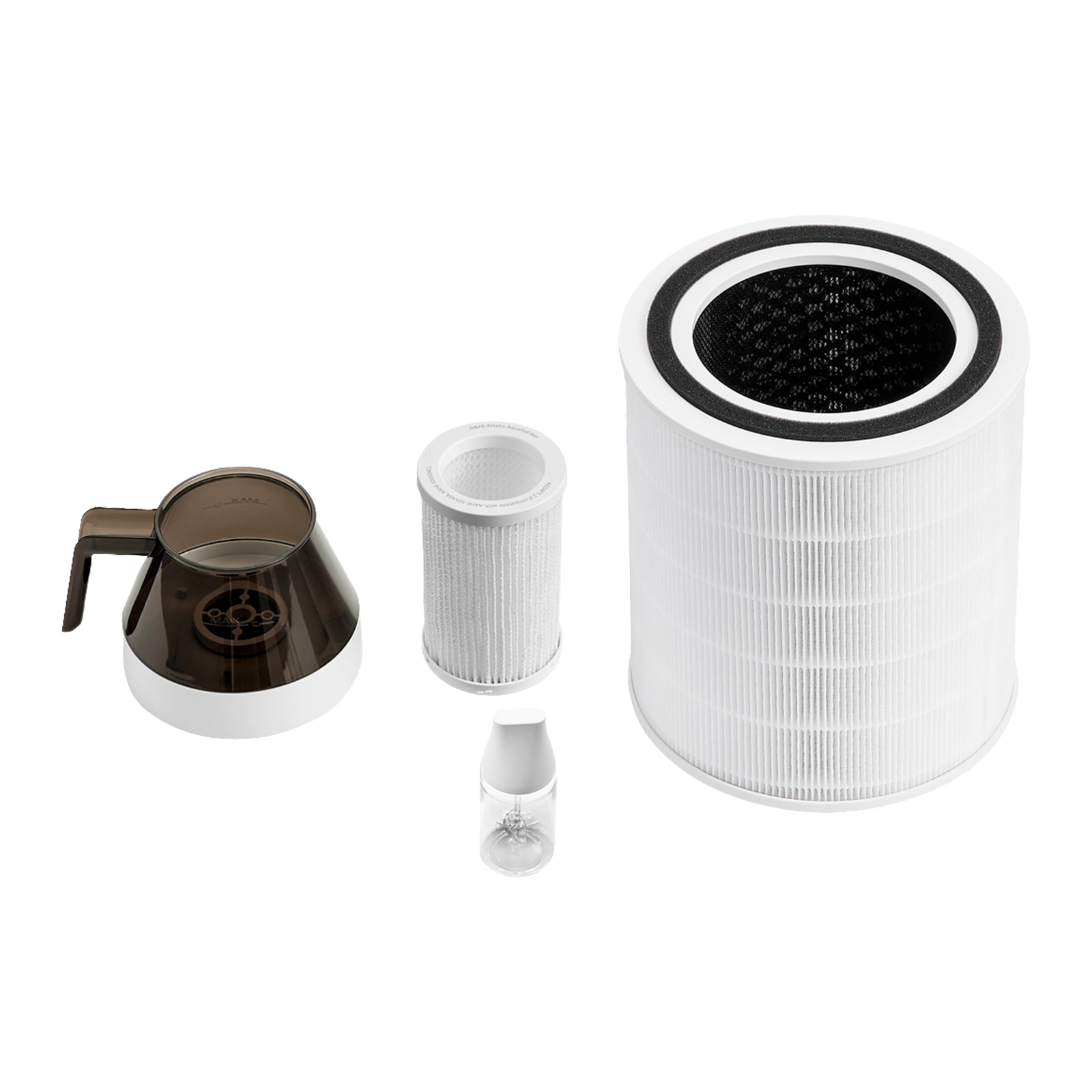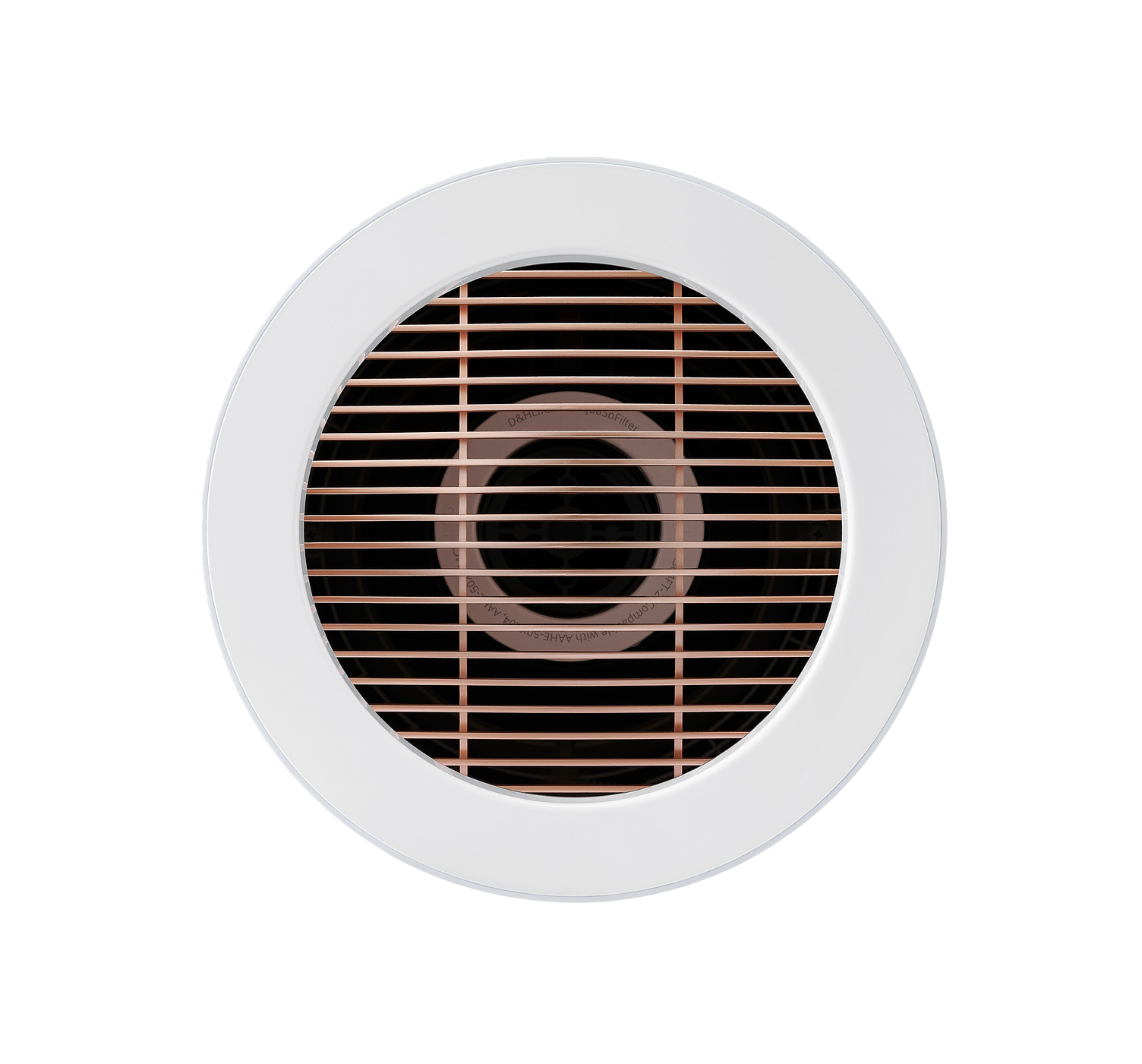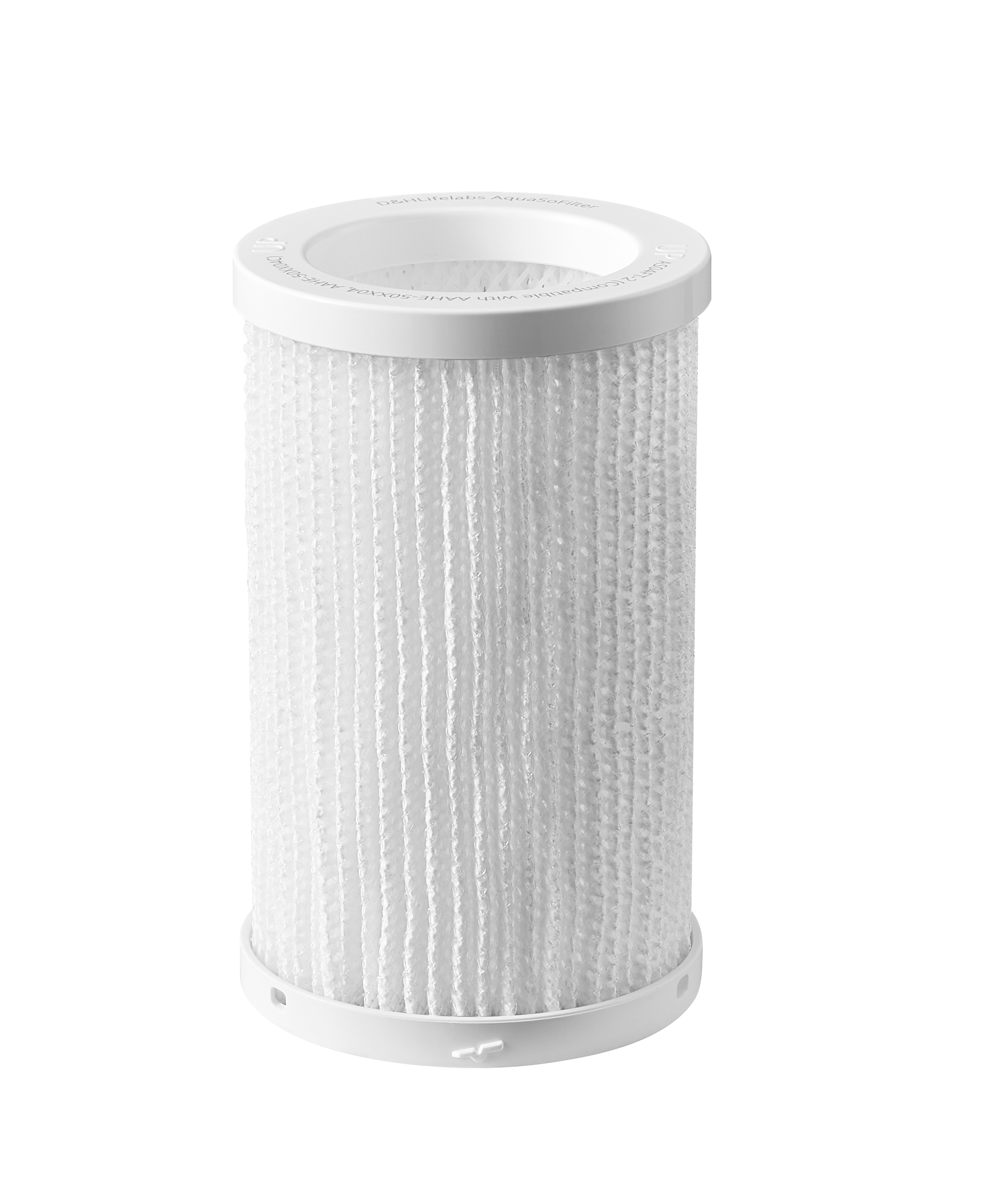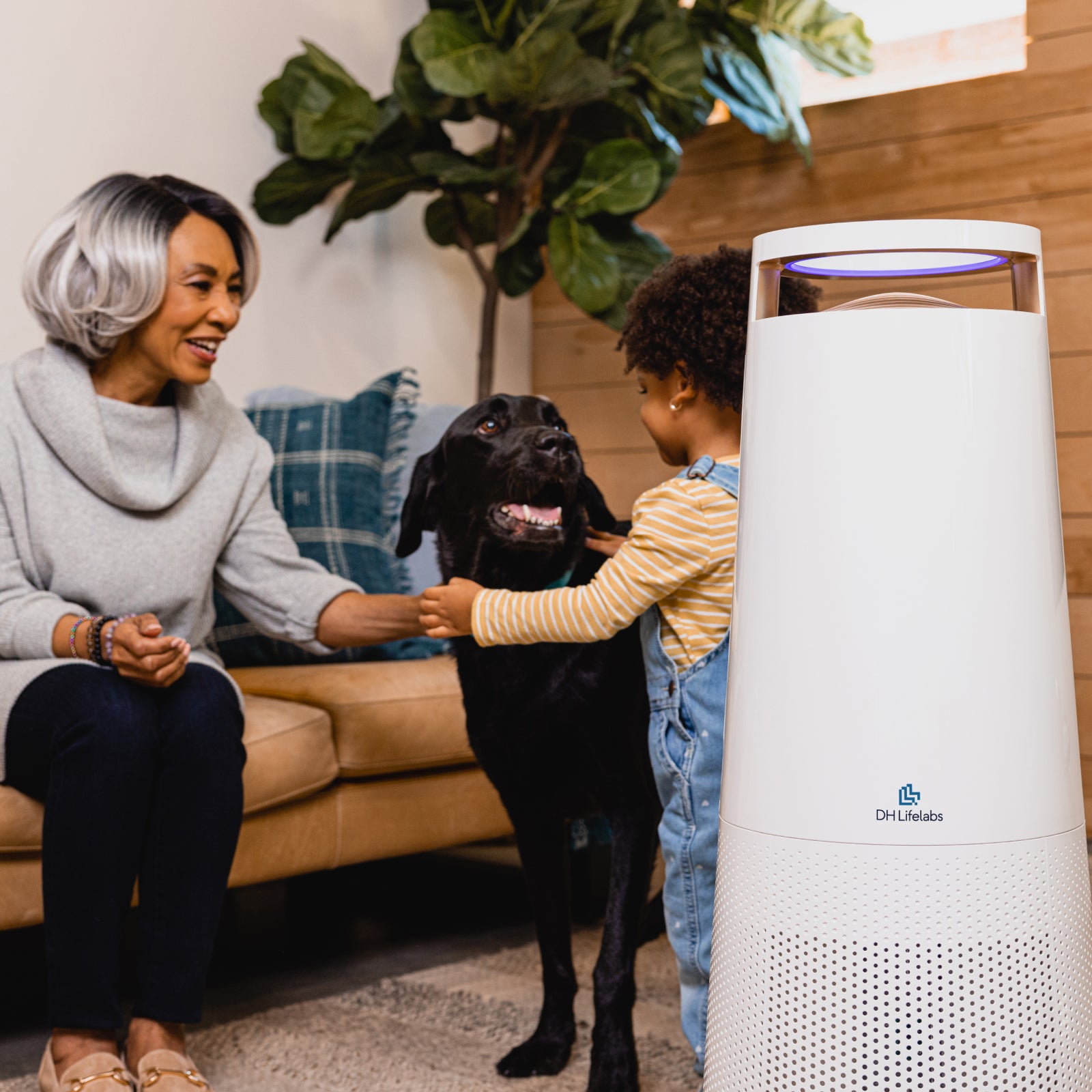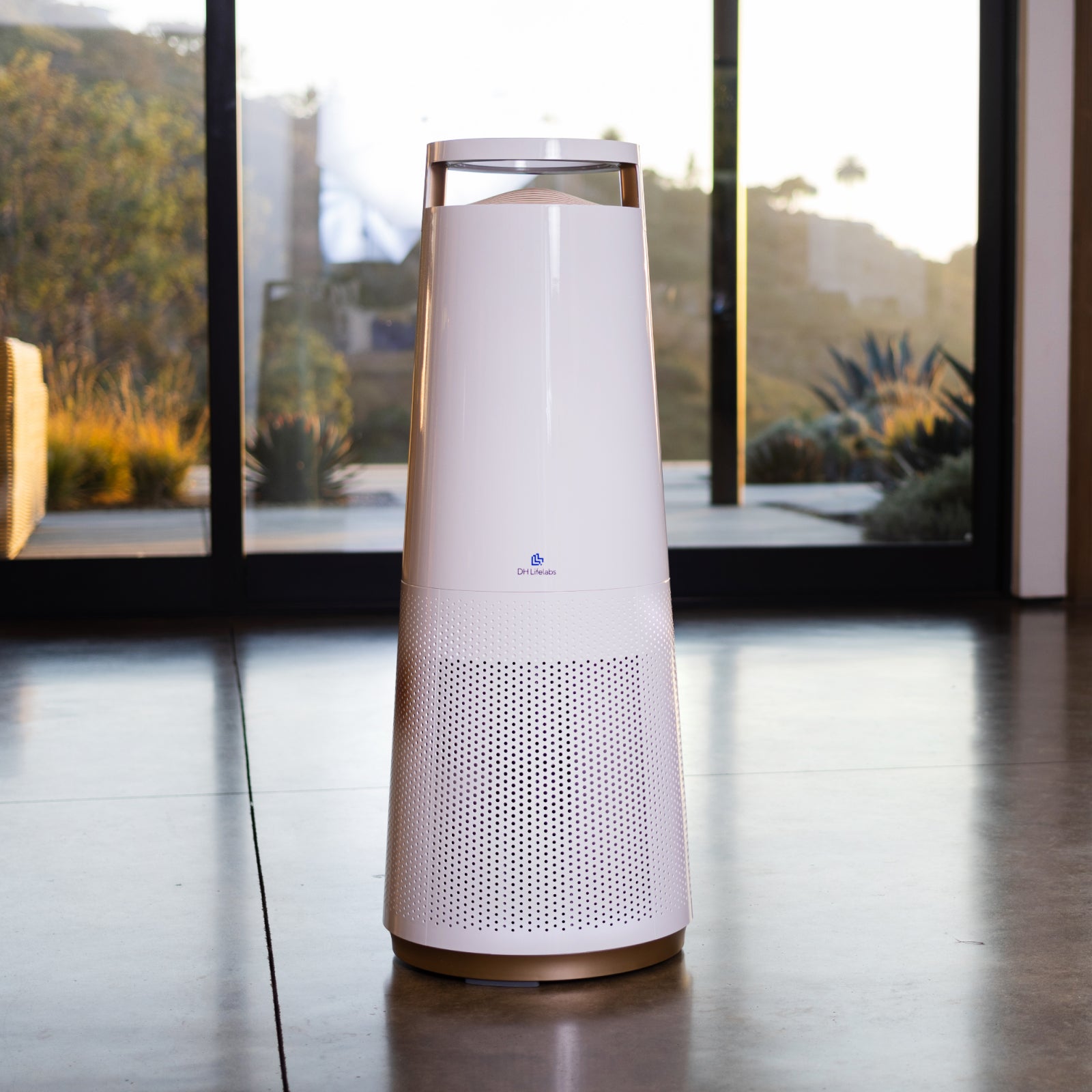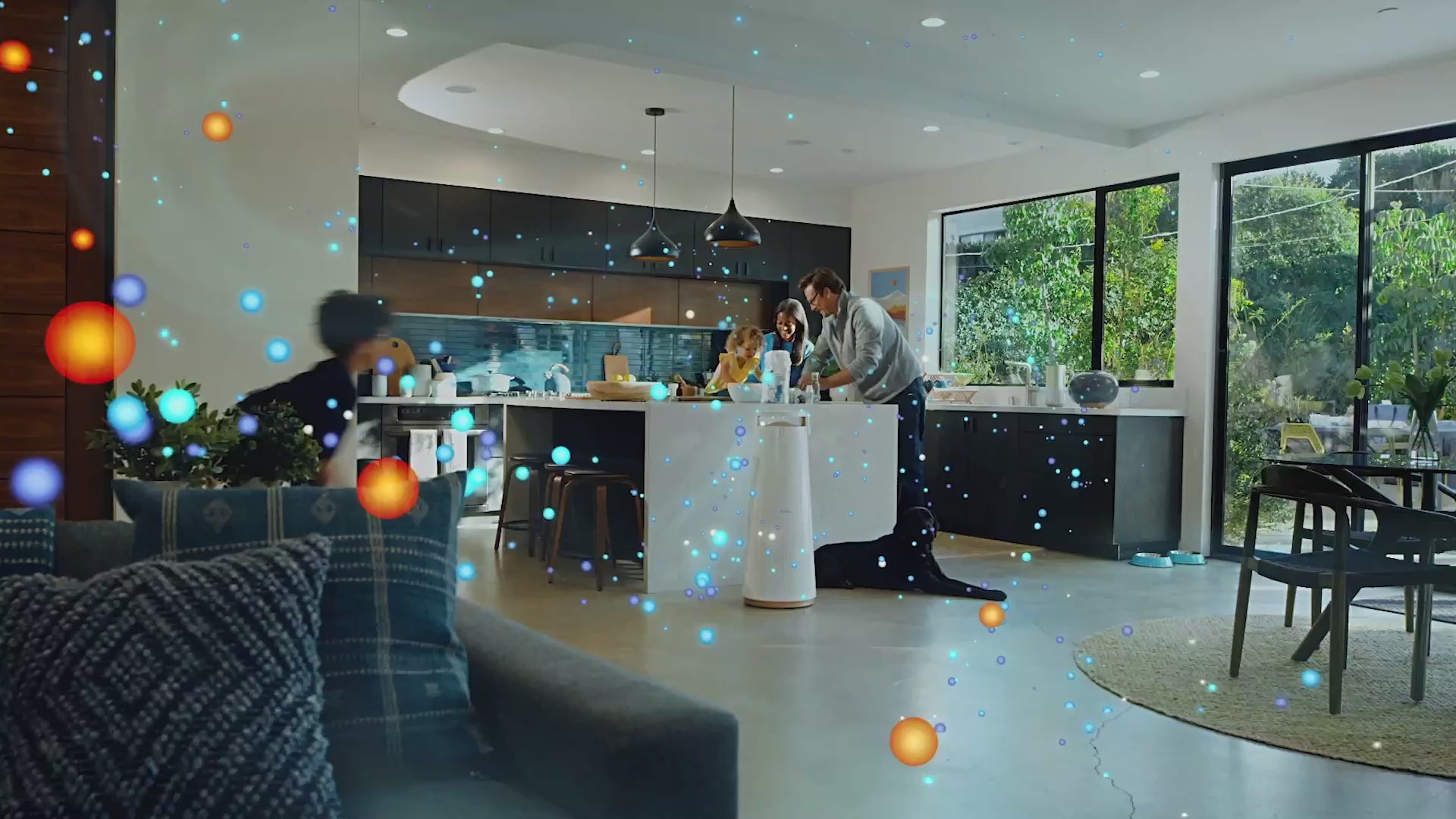 Aaira + HEPA Air Purifier
---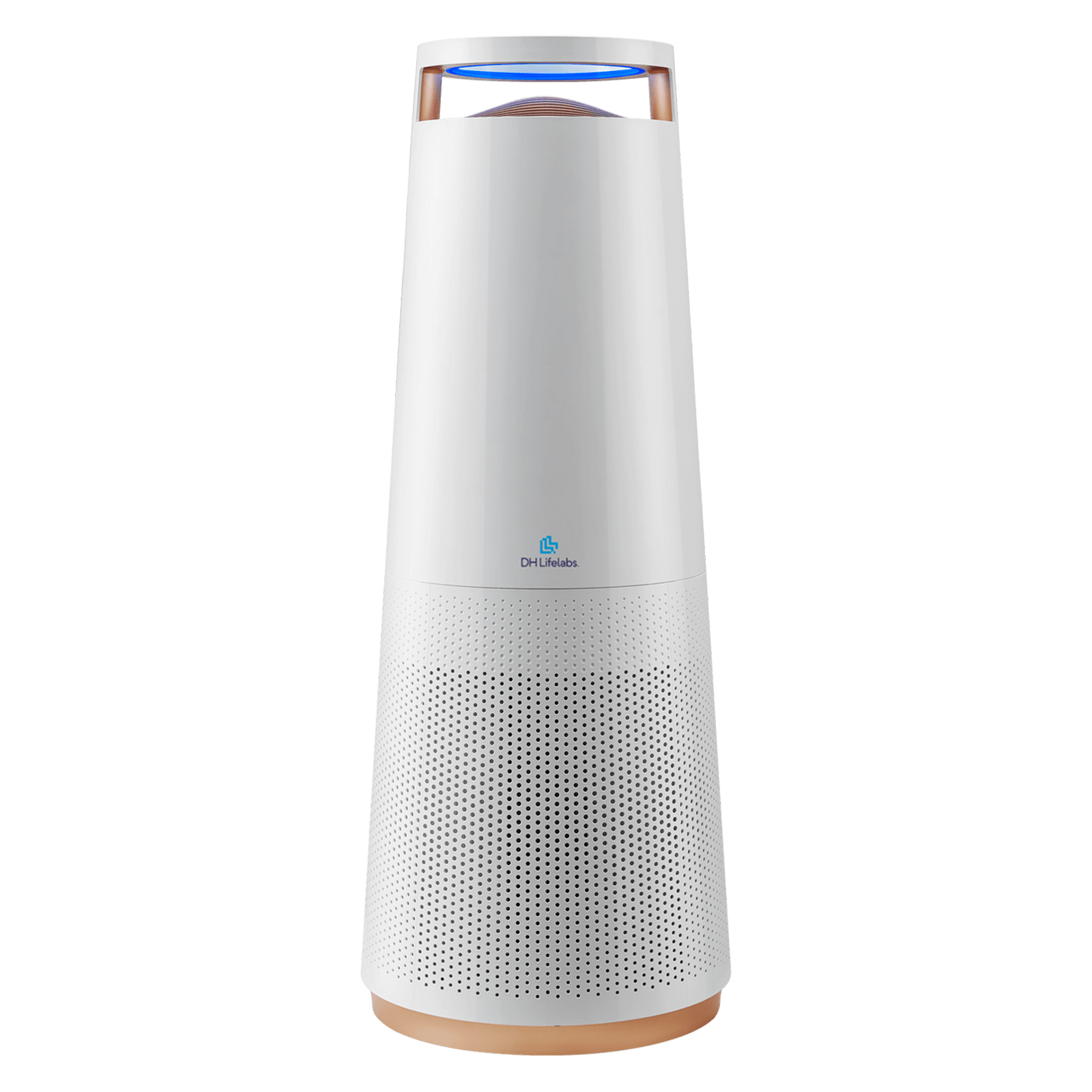 Monitor your air quality with real-time updates.
Adjust your device fan speed based on the air quality reading.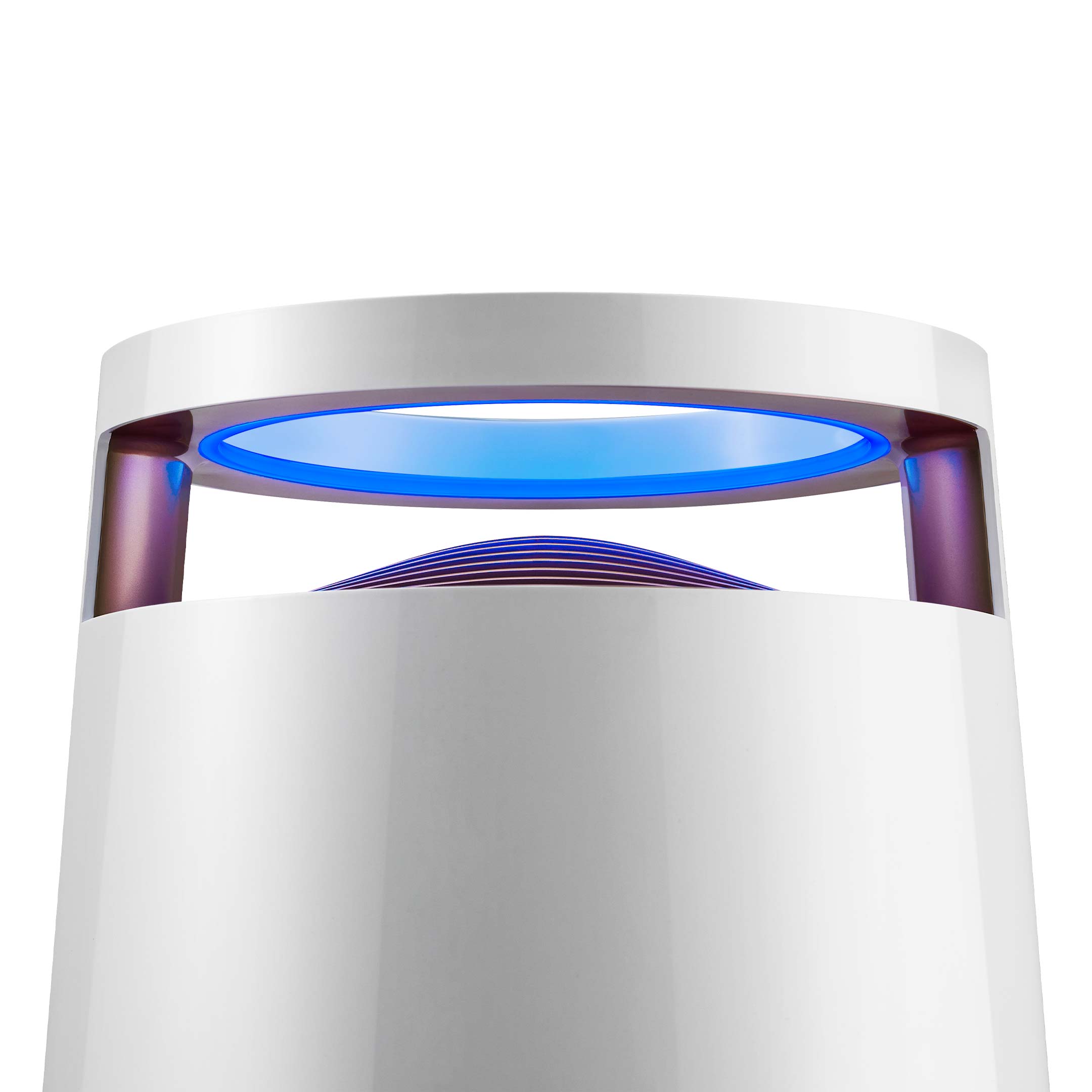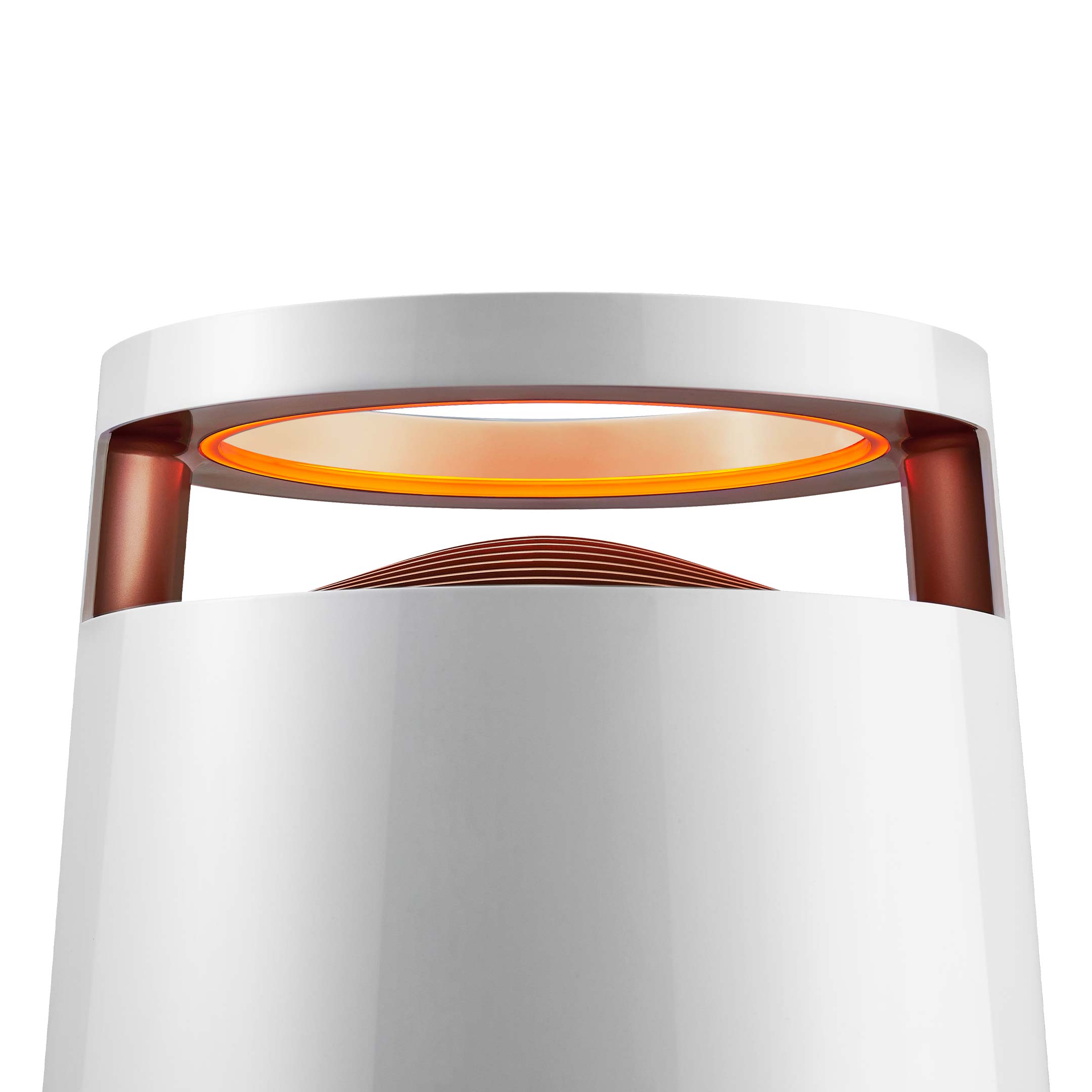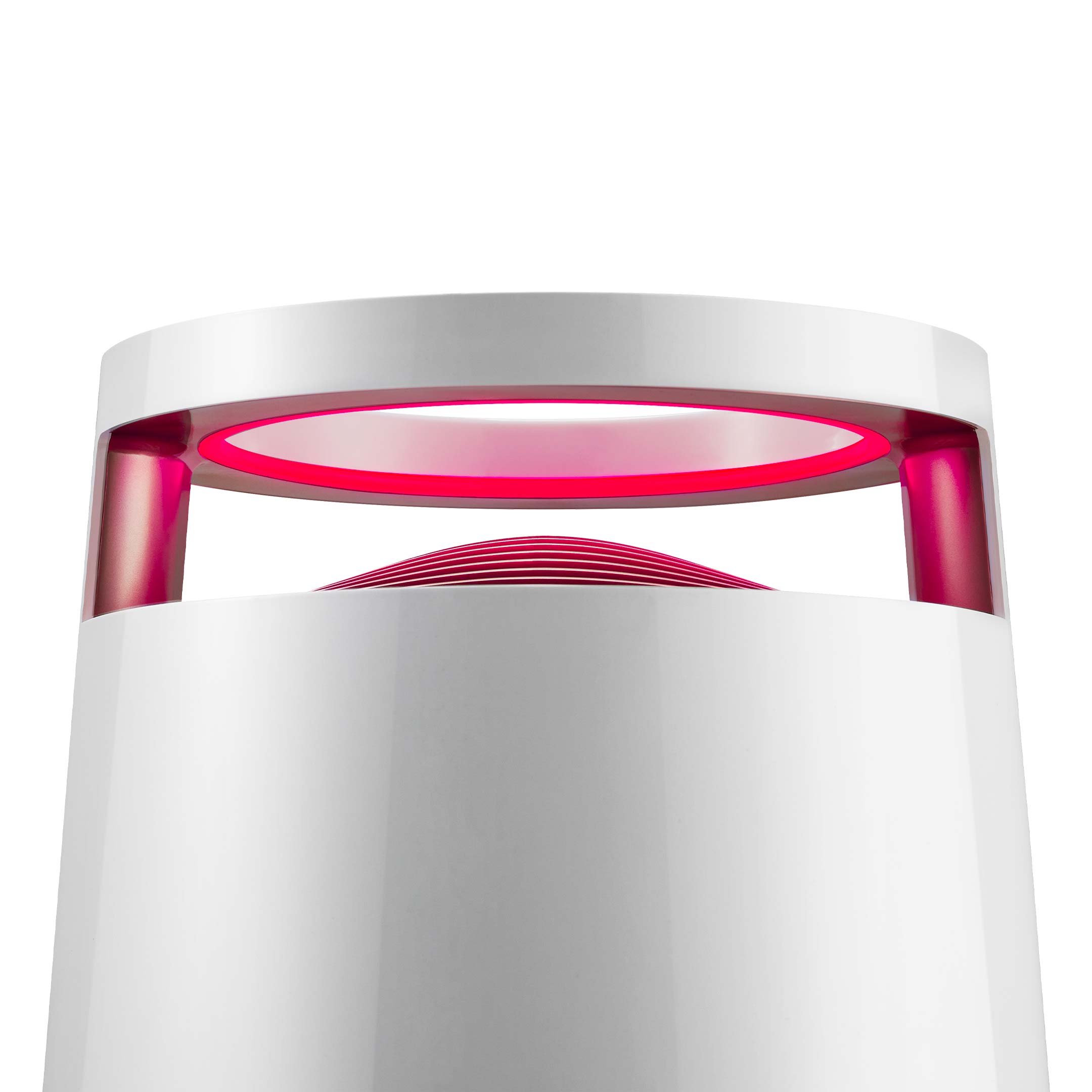 About the Aaira + HEPA
A unique air purifier with HOCl technology plus H13 True HEPA Filter. The Aaira + HEPA system actively cleans the air in your room.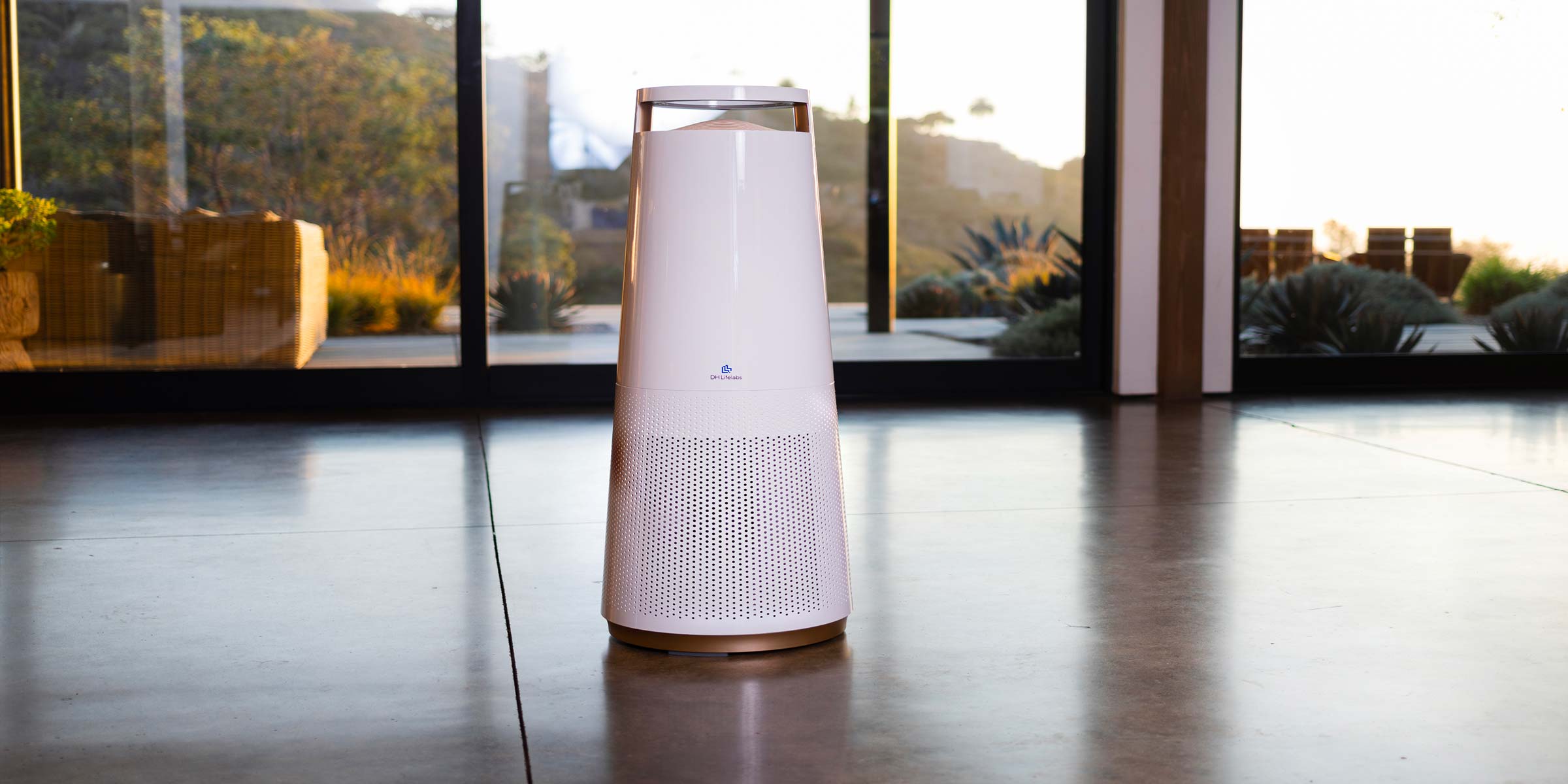 A purifier that only passively filters the air isn't enough anymore.
What does HOCl do?
The HOCl (hypochlorous acid) molecule is a "weak" acid similar to lemon juice. And yet it's also super strong, tearing apart bacteria and viruses on contact.¹
Dual technology for maximum effectiveness.
Indoor air is pulled through the HEPA filter to remove airborne particles. Filtered air is propelled upwards to disperse HOCl molecules into the room to actively eliminate bacteria, mold and viruses¹.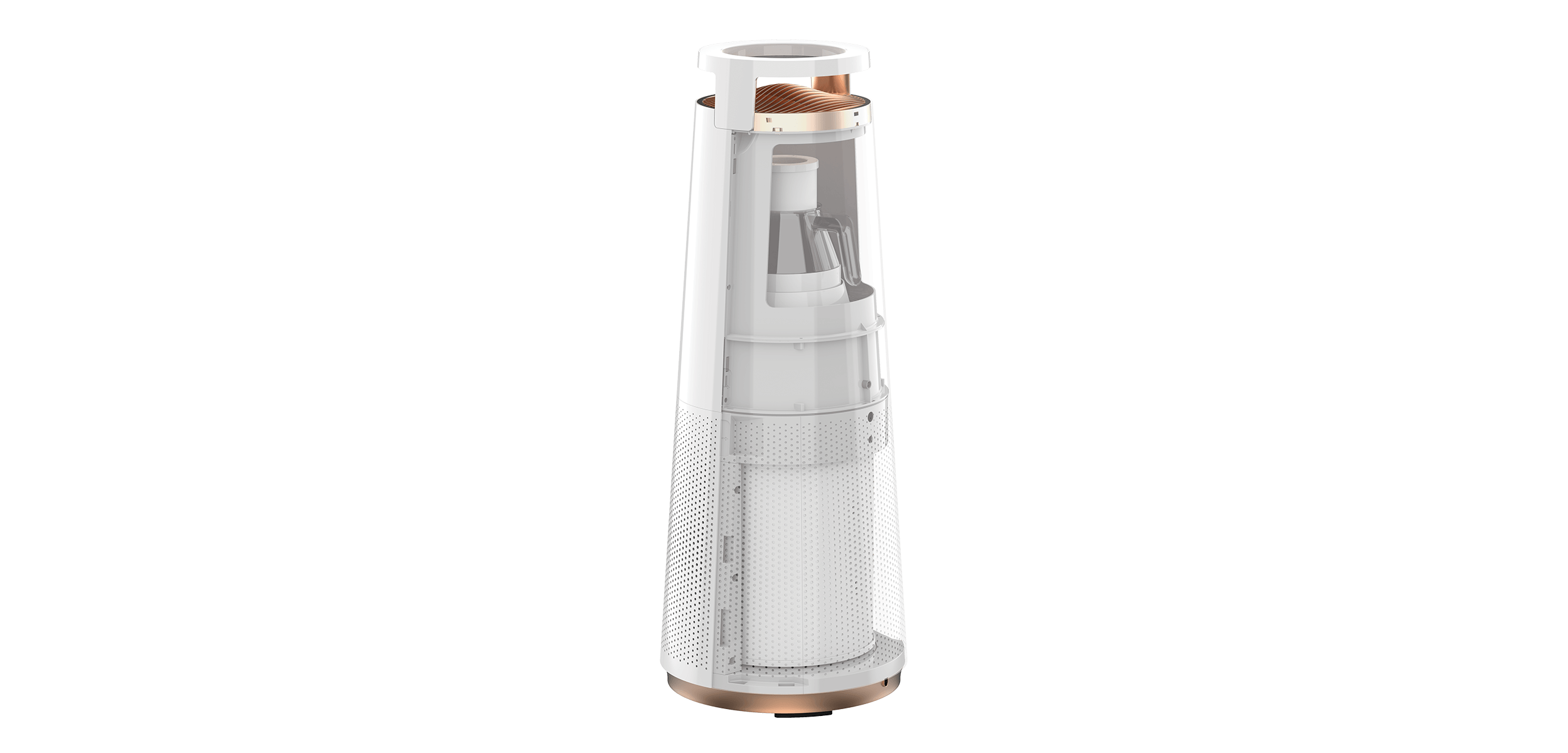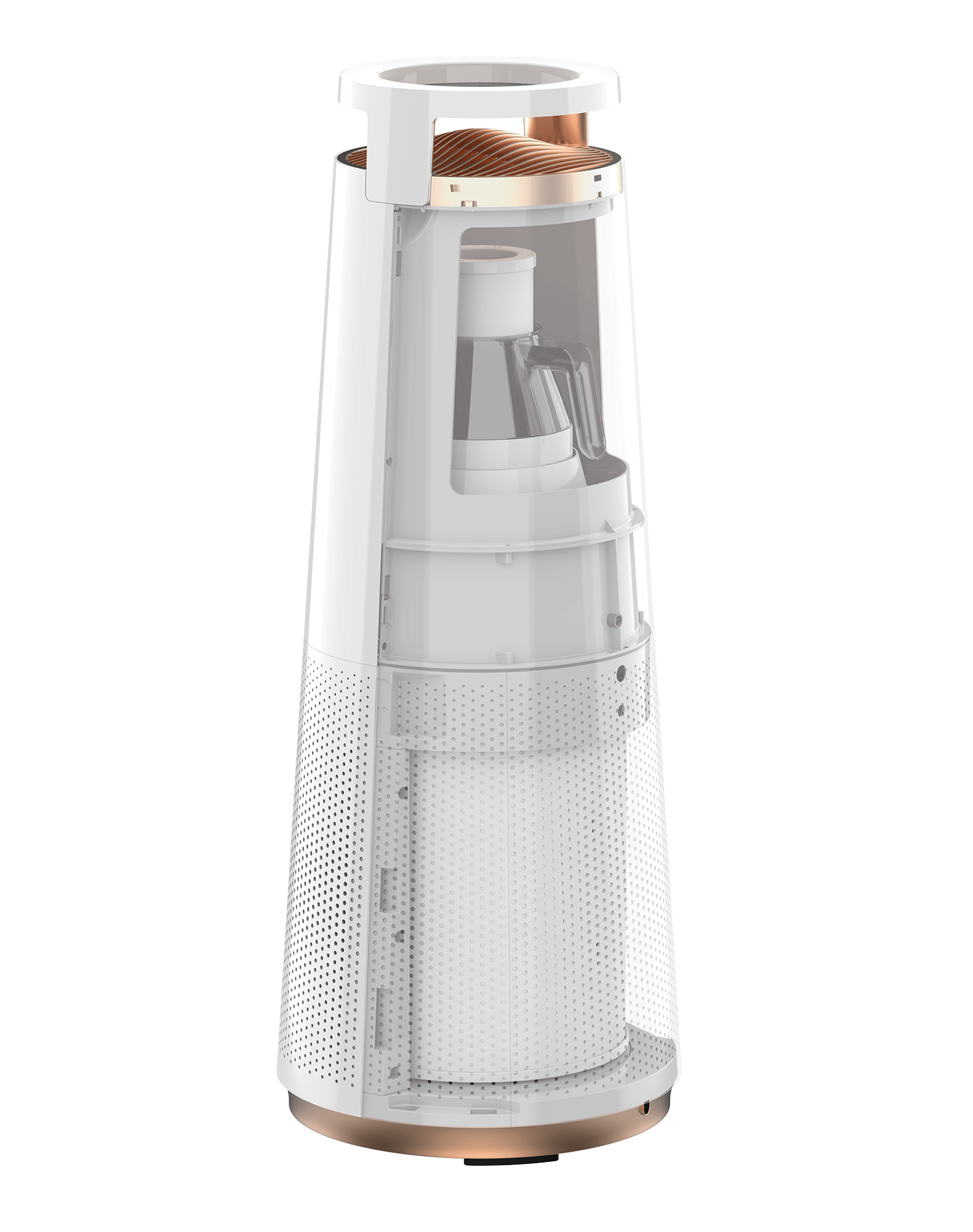 360° Delivery System with Air Quality Indicator
HOCl is sent out into the room for active air purification destroying germs on contact. Know the quality of the air in your space with the air quality indicator (good = blue, moderate = yellow, poor=red).
HOCl Generator & CEF Filter
This is where the HOCl magic happens. With just water and table salt HOCl is made here with electrolysis. The cold evaporation filter (CEF) helps the HOCl disinfectant evaporate efficiently for room dispersal.
H13 True HEPA Filter
With a pre-filter, HEPA filter and activated carbon filter, 99.97% of airborne particles are captured including allergens.
459 ft²
Large Rooms Maximum Coverage
99.99%
Eliminates Bacteria & Viruses¹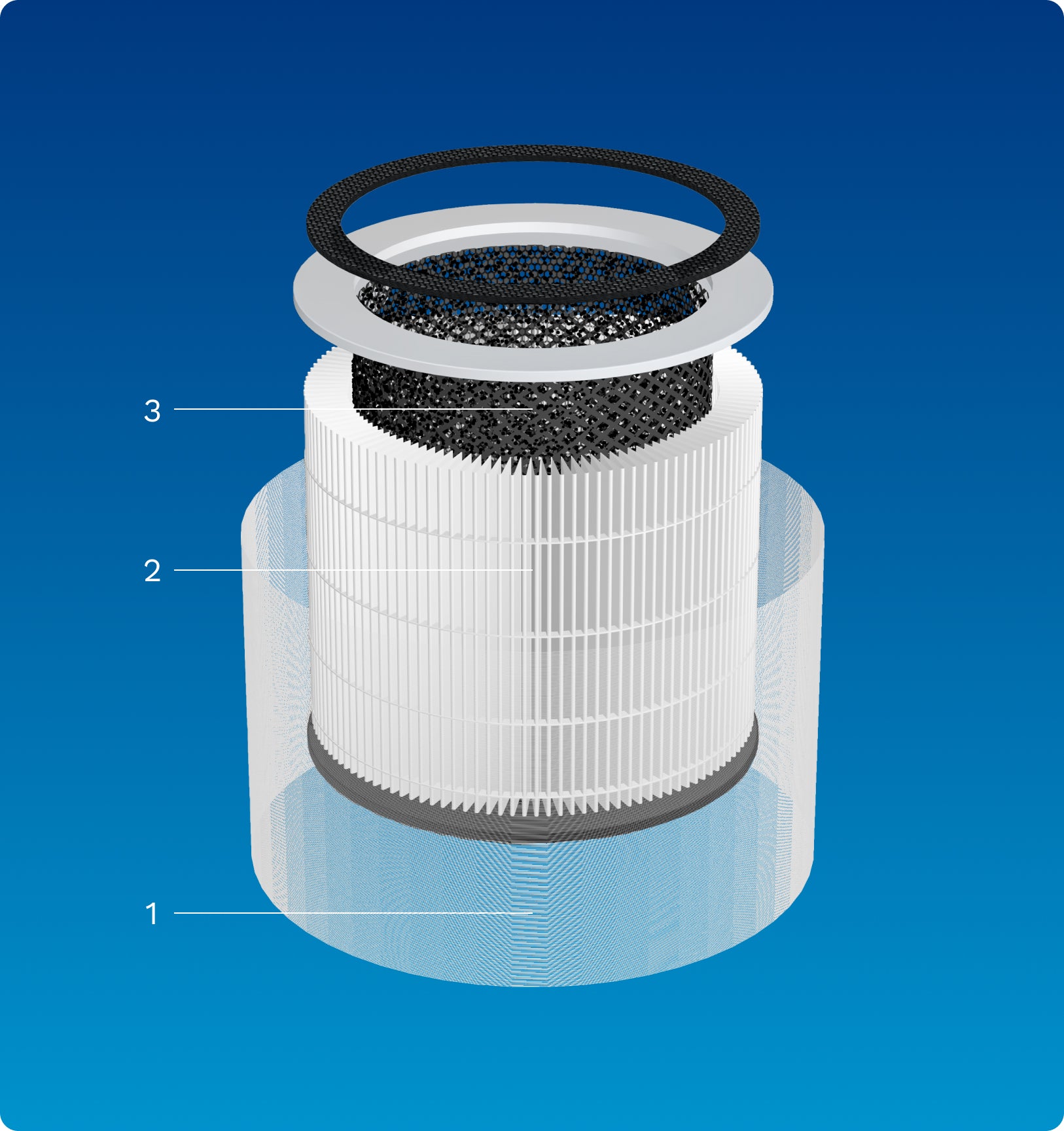 3-stage H13 True HEPA Filter
1. Pre-Filter - Captures large airborne particles including sand, dust and hair.
2. HEPA Filter - HEPA Filter Captures allergens, pollen, and small airborne particles as small as 0.3 microns.
3. Activated Carbon Filter - Absorbs odors, gases and VOCs (Volatile Organic Compounds).²
HOCl is a Natural Deodorizer
Remove the most pervasive odors by tearing apart microorganisms on contact, keeping the air fresh with a noticeably crisp, clean scent.³ No more masking odors with candles, diffusers, or wall fresheners.
Technical Specifications
Aaira's titanium electrolytic cells produce HOCl by recombining H20 and NaCl.
Reminders
Filter Replacement Reminder: Cold evaporation filter, Salt Level Reminder, Water Level Reminder, 3-Stage H13 HEPA Filter
Dimensions (HxWxD)
35.16 x 13.66 x 13.66 in (893 x 347 x 347 mm)
Net Weight
21.4 lbs (9.7kg) (without water)
Certification
UL/cUL, FCC, IC, EPA EST No. 99117-CHN-1, CARB G-22-495, Energy Star 2.0
CADR Rating
Smoke: 502.91 m³/h (296 CFM)
Dust: 499.51 m³/h (294 CFM)
Pollen: 528.39 m³/h (311 CFM)
Main Technology
HOCl technology,
3-Stage H13 HEPA Filter: Pre-filter + True HEPA Filter + Activated Carbon Filter
Control System
Control panel,
Remote control (optional)
DH Lifelabs App control available through Wi-Fi Connection,
Voice control, works with Google Home or Amazon Alexa
Sensor
Yes, with PM2.5 sensor, 3 colors air quality light indicator: blue-good, yellow-moderate, red-poor
What's in the Box
1 x Main Body
1 x 3-stage H13 HEPA Filter
1 x HOCl Generator (800ml/27.05oz.)
1 x Cold Evaporation Filter (CEF)
1 x Remote Control
1 x Salt Bottle with 1 Gram Scoop
1 x Quick Start Guide
Additional Info
HOCl recipe: 1 scoops (1 gram) of non-iodized salt and 800ml/27.05oz. of tap water
We are happy to assist you.
The Fine Print
¹Tested on Streptococcus, Staphylococcus Aureus and Escherichia coli (E. Coli.), Rhinovirus (Cold Virus), Escherichia coli Phage MS2 (RNA Virus MS2) and SARS-CoV-2 (the commonly known cause of COVID-19) in high fan speed mode for 1 hour. Tested on Influenza A Virus H1N1 in high fan speed mode for 2 hours. Not proven to prevent the transmission of Covid-19. No air purifier can guarantee the prevention of virus transmission. We recommend following CDC guidelines.

²HEPA filter removes 99.97% of airborne particles as small as 0.3 microns. See also the Clean Air Delivery Rate Chart. Tested on Aspergillus niger (black mold) in high fan speed mode for 1 hour.

³Reduced Formaldehyde in the air by 93% and Ammonia in the air by 87% when tested in high speed mode for 2 hours. Reduced Total VOCs in the air by 99% when tested in high speed mode for 4 hours.

This product earned the ENERGY STAR by meeting strict energy efficiency guidelines set by the US EPA. US EPA does not endorse any manufacturer claims of healthier indoor air from the use of this product. The energy efficiency of this ENERGY STAR qualified model is measured based on a ratio between the model's CADR for Dust and the electrical energy it consumes, or CADR/Watt.