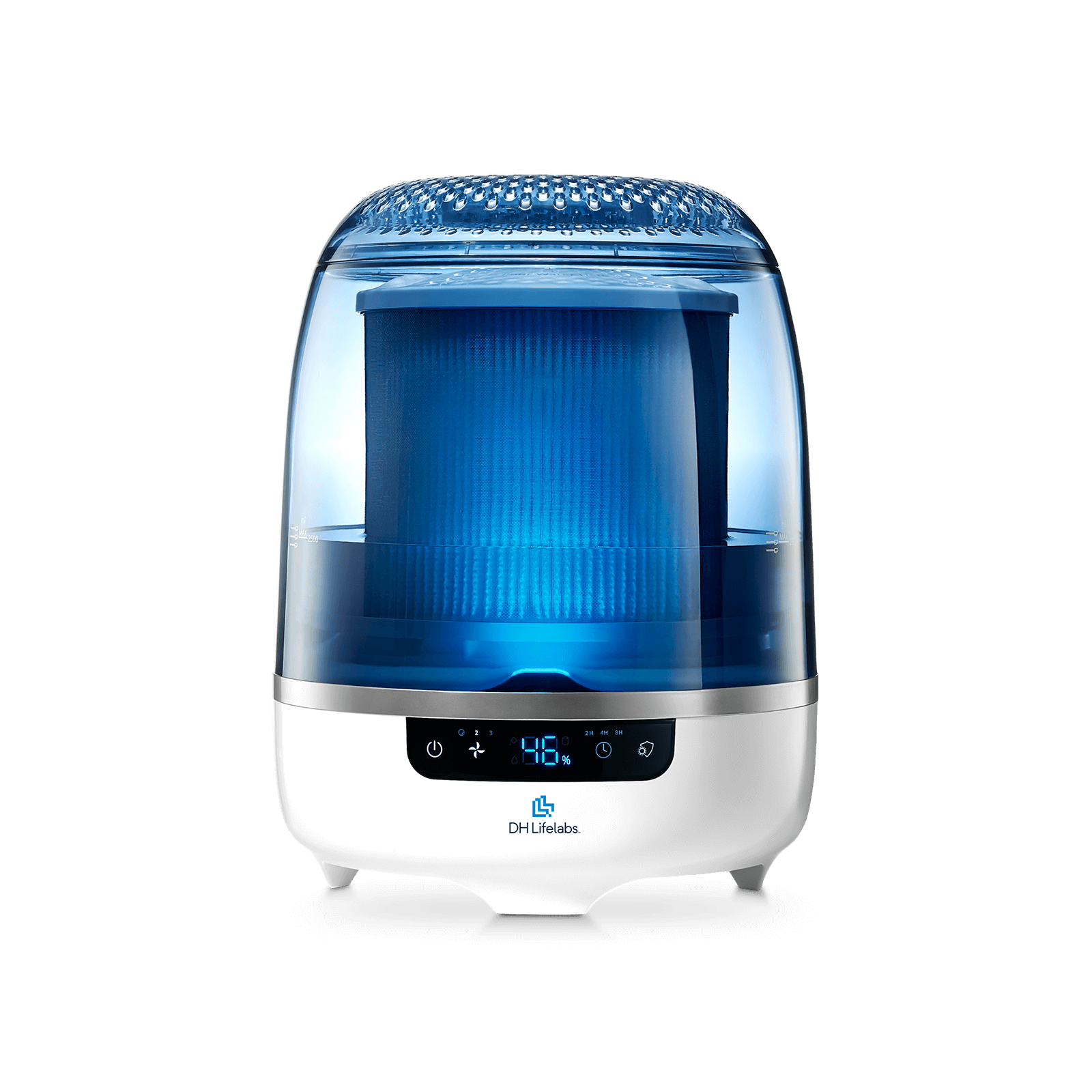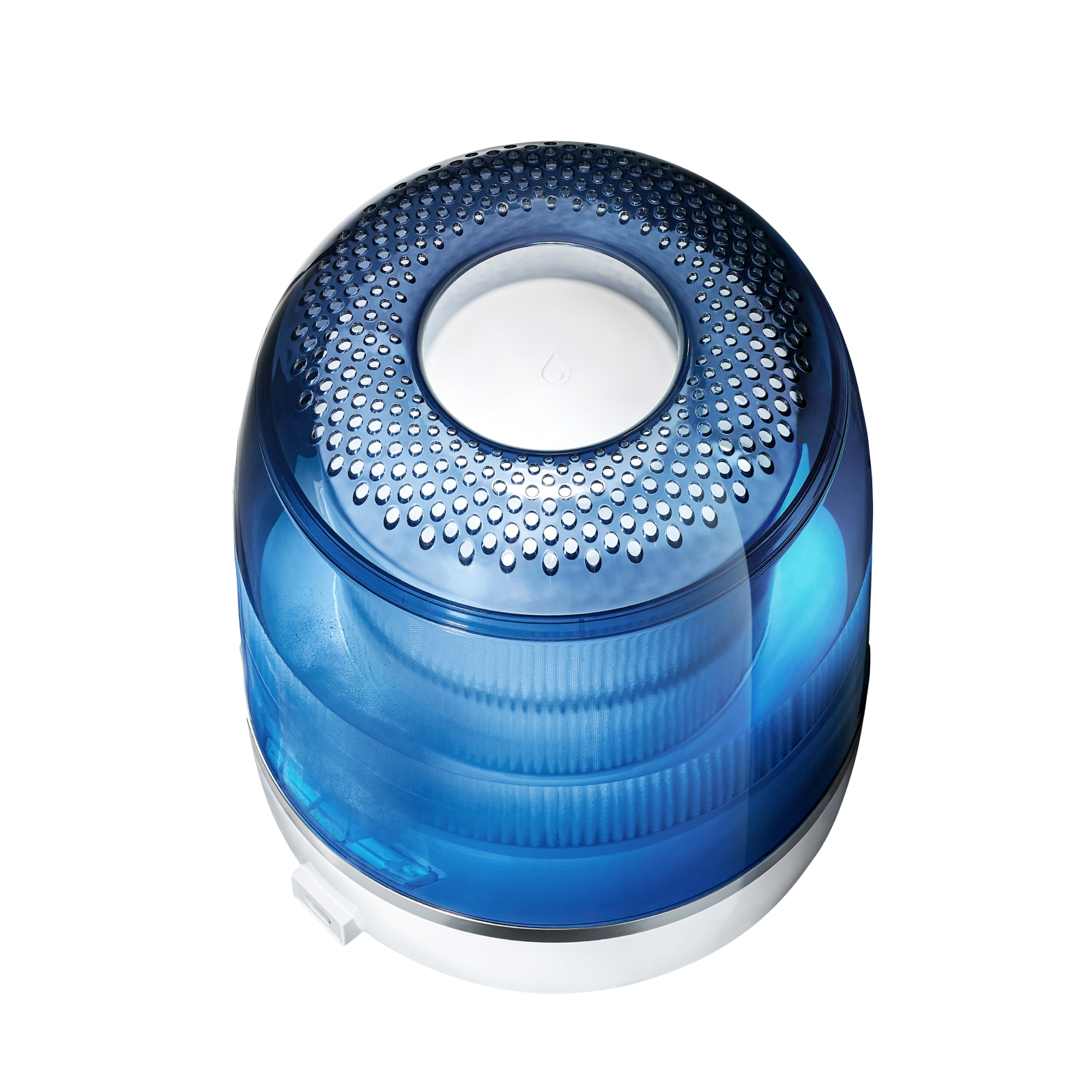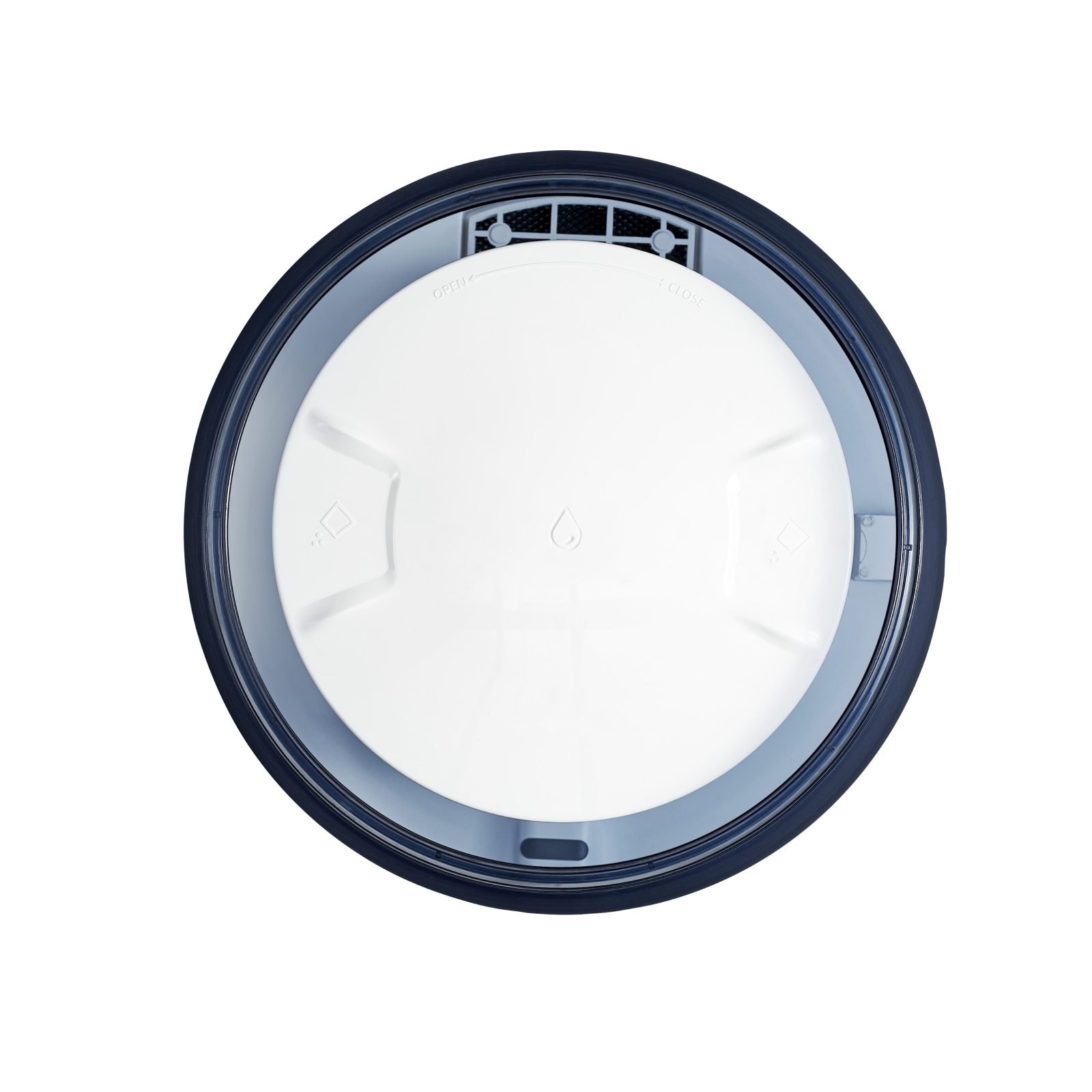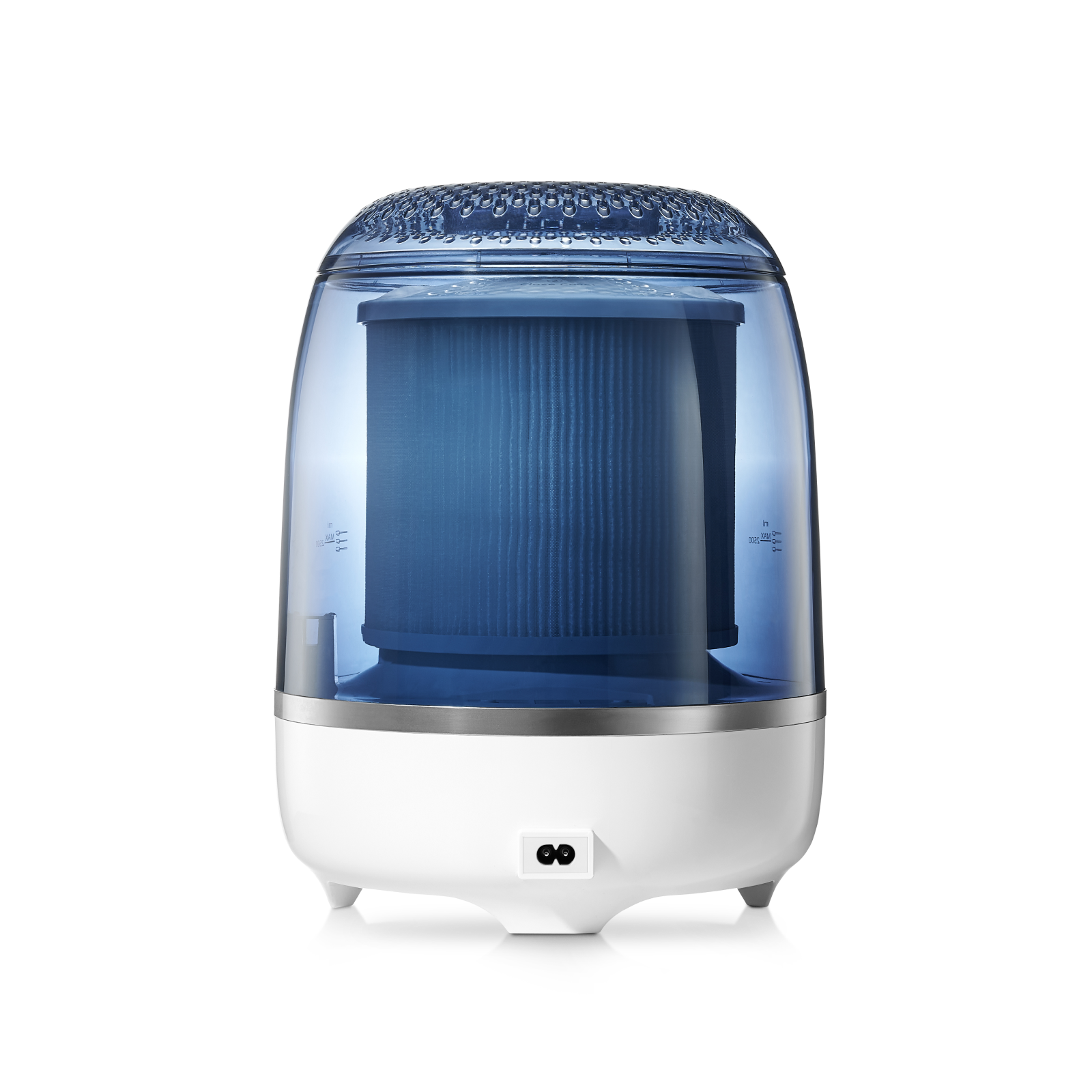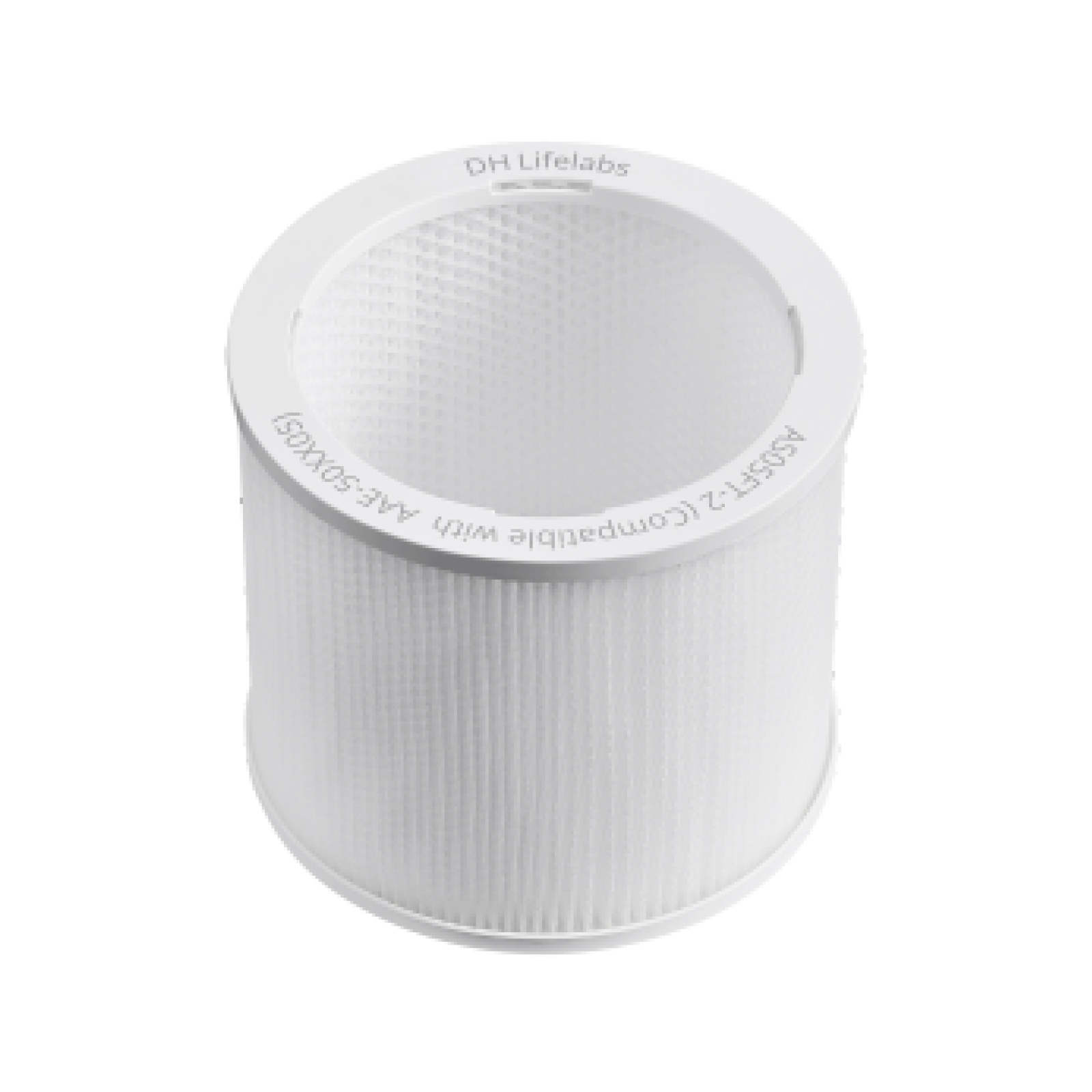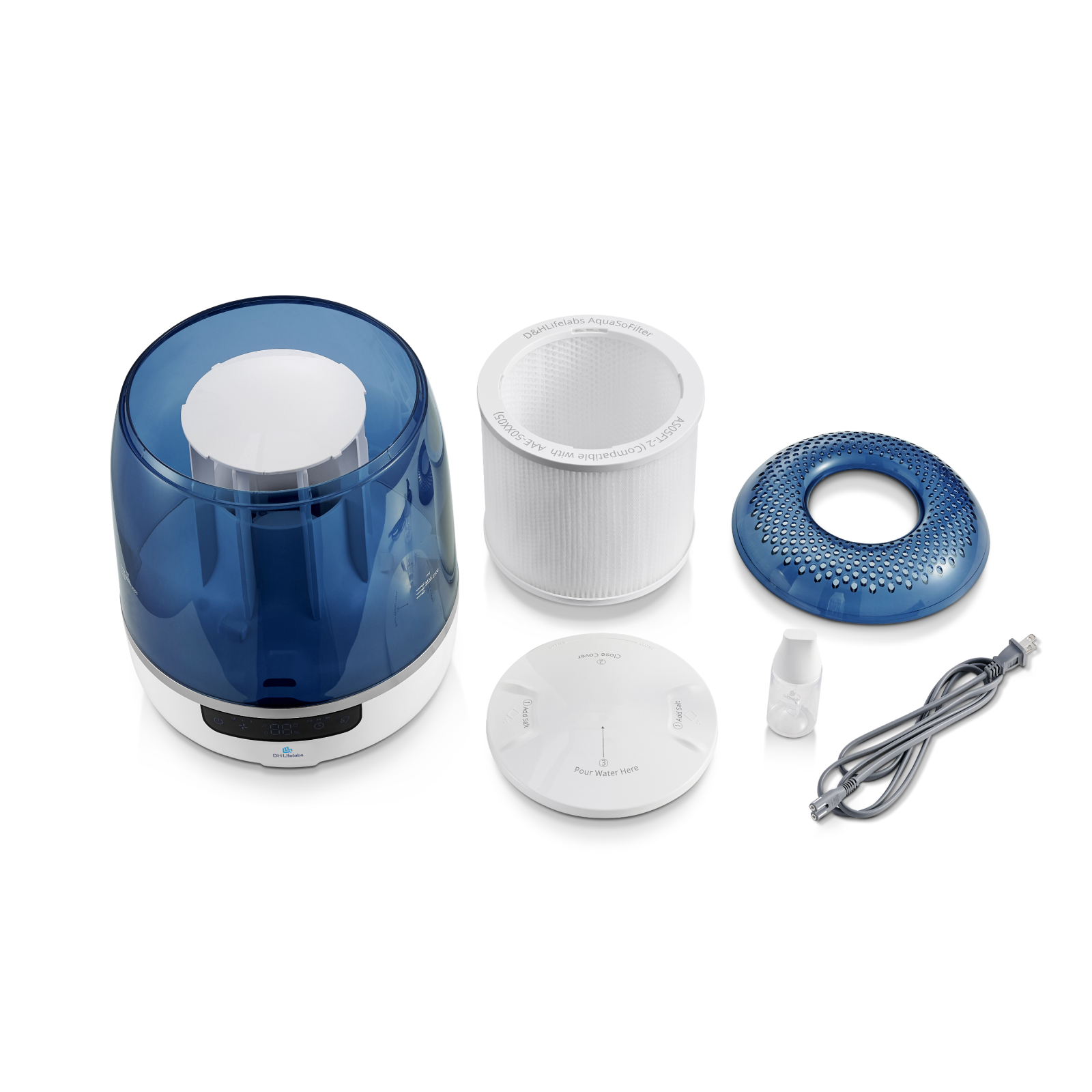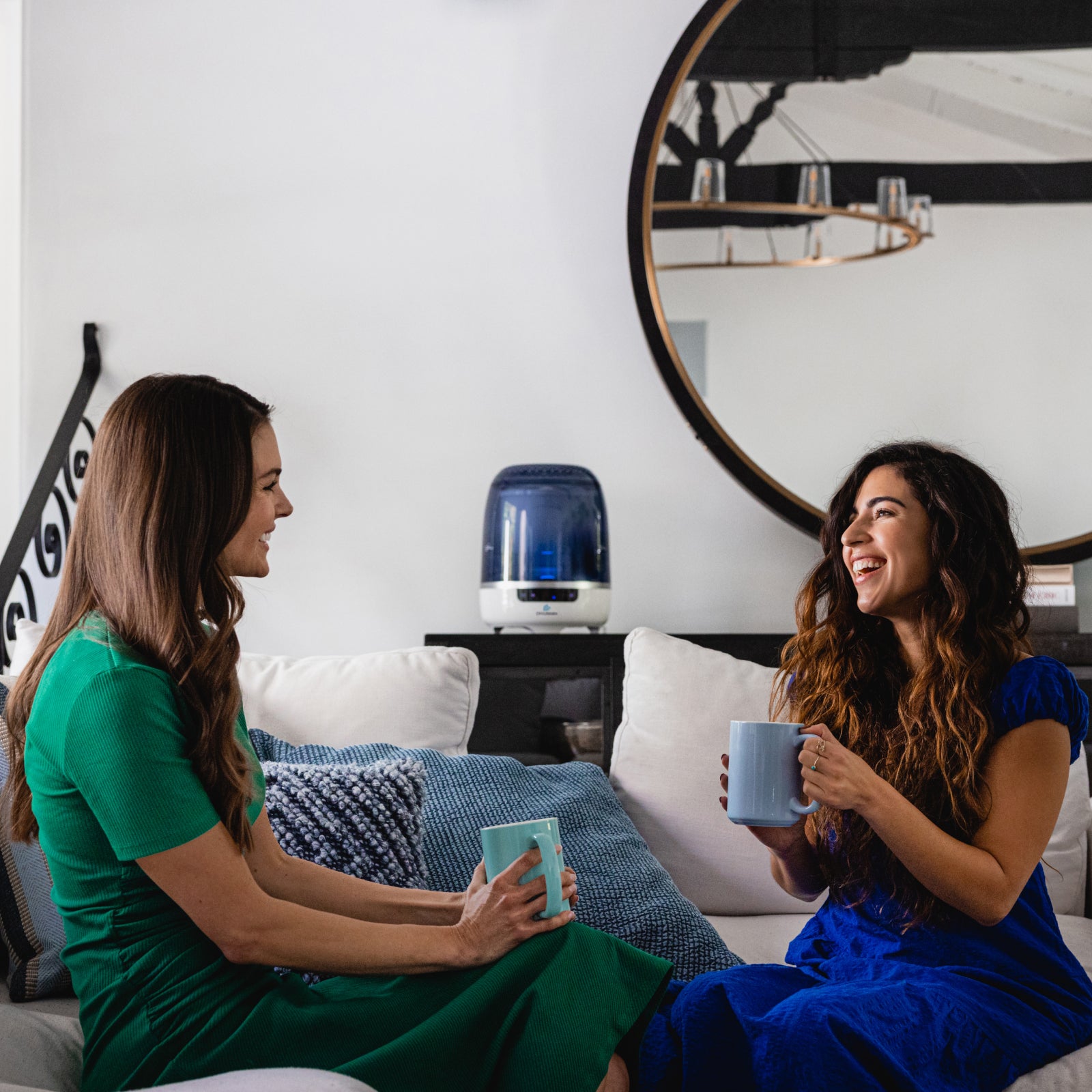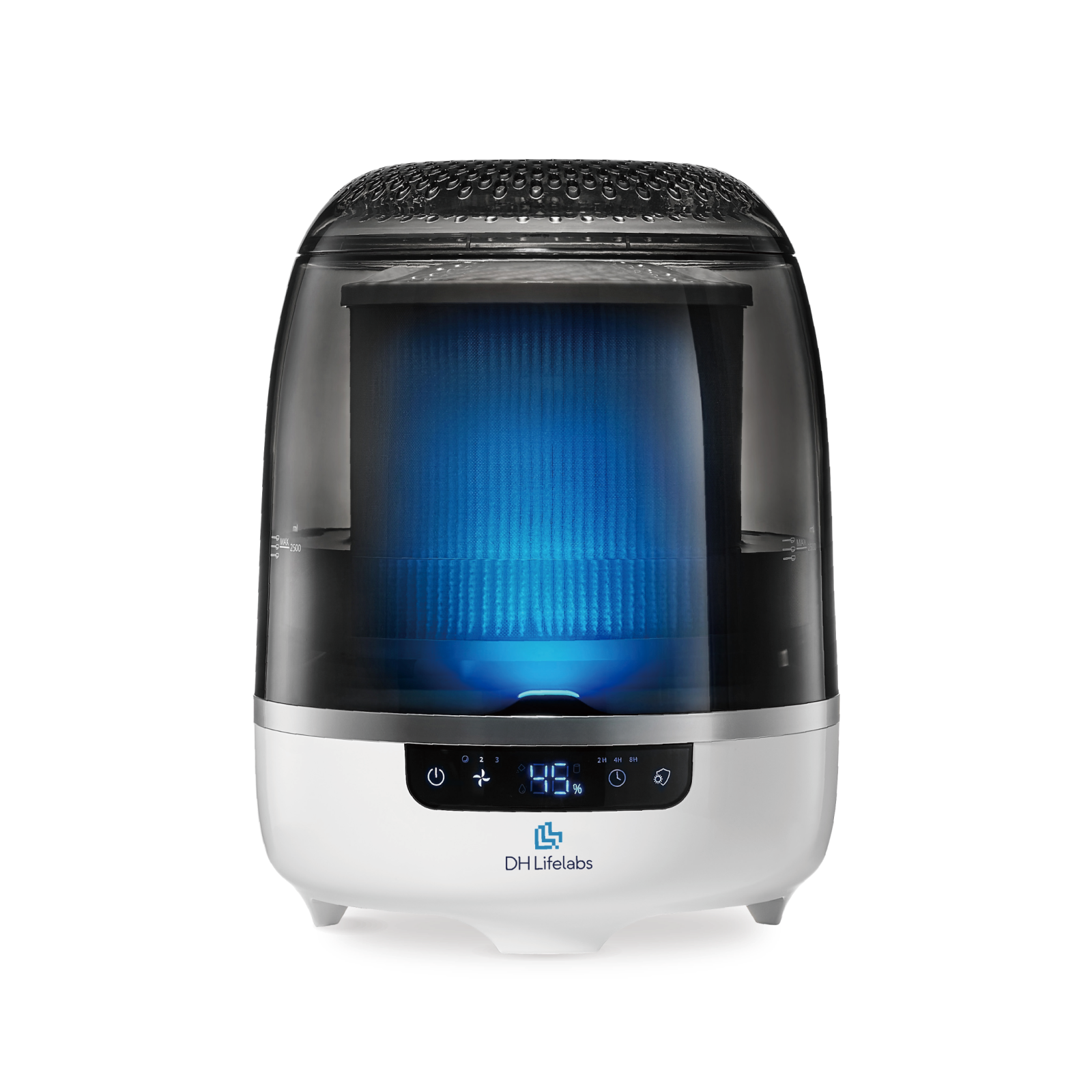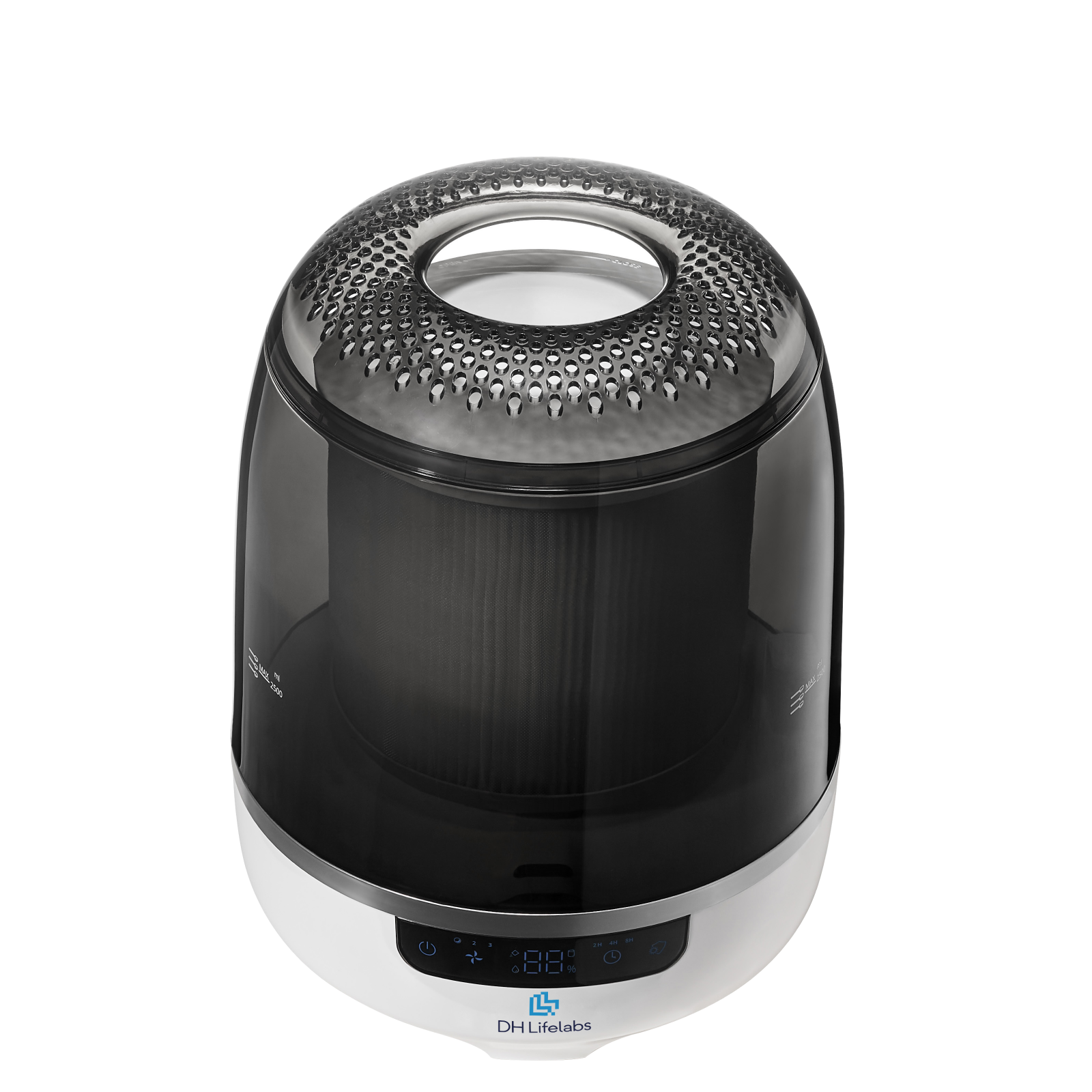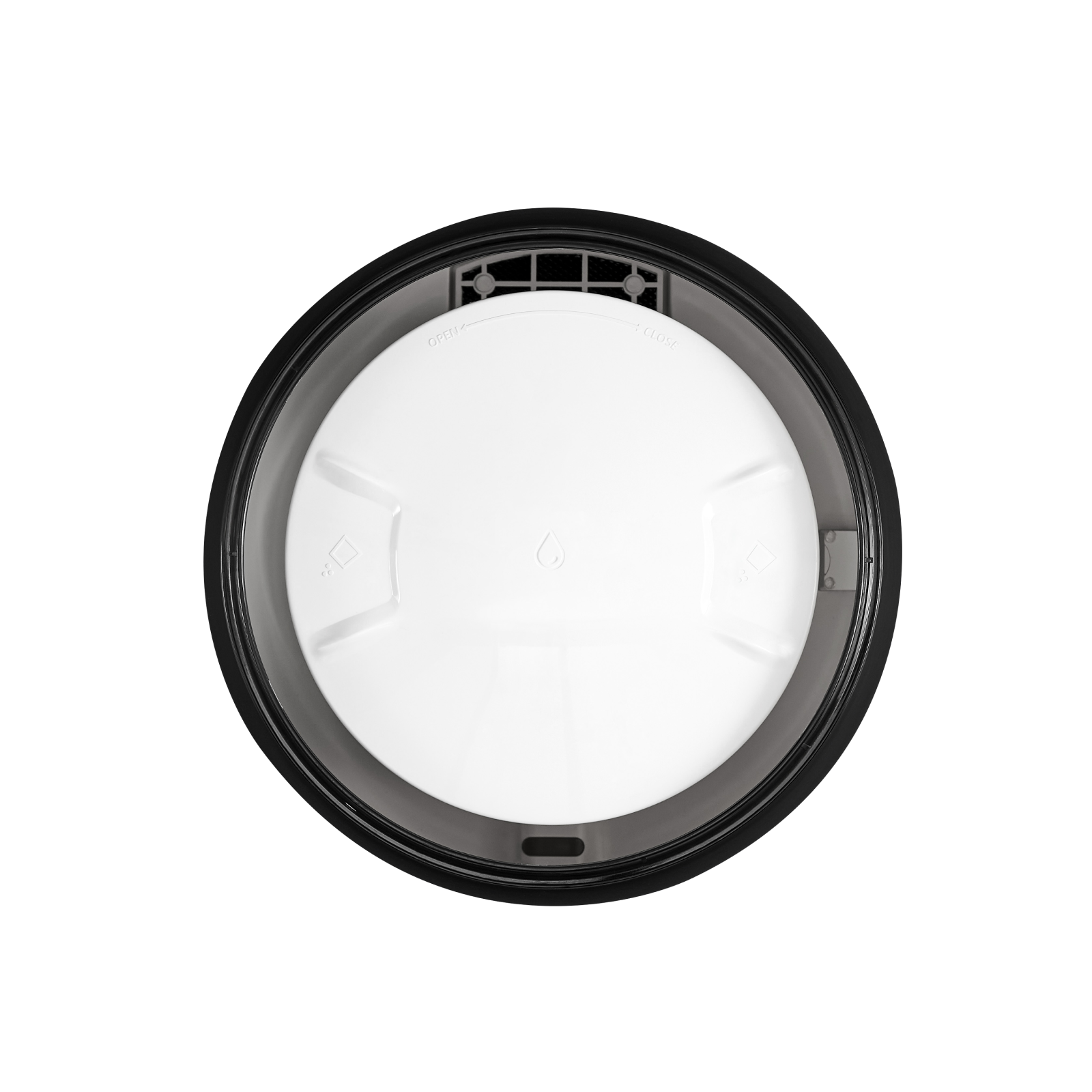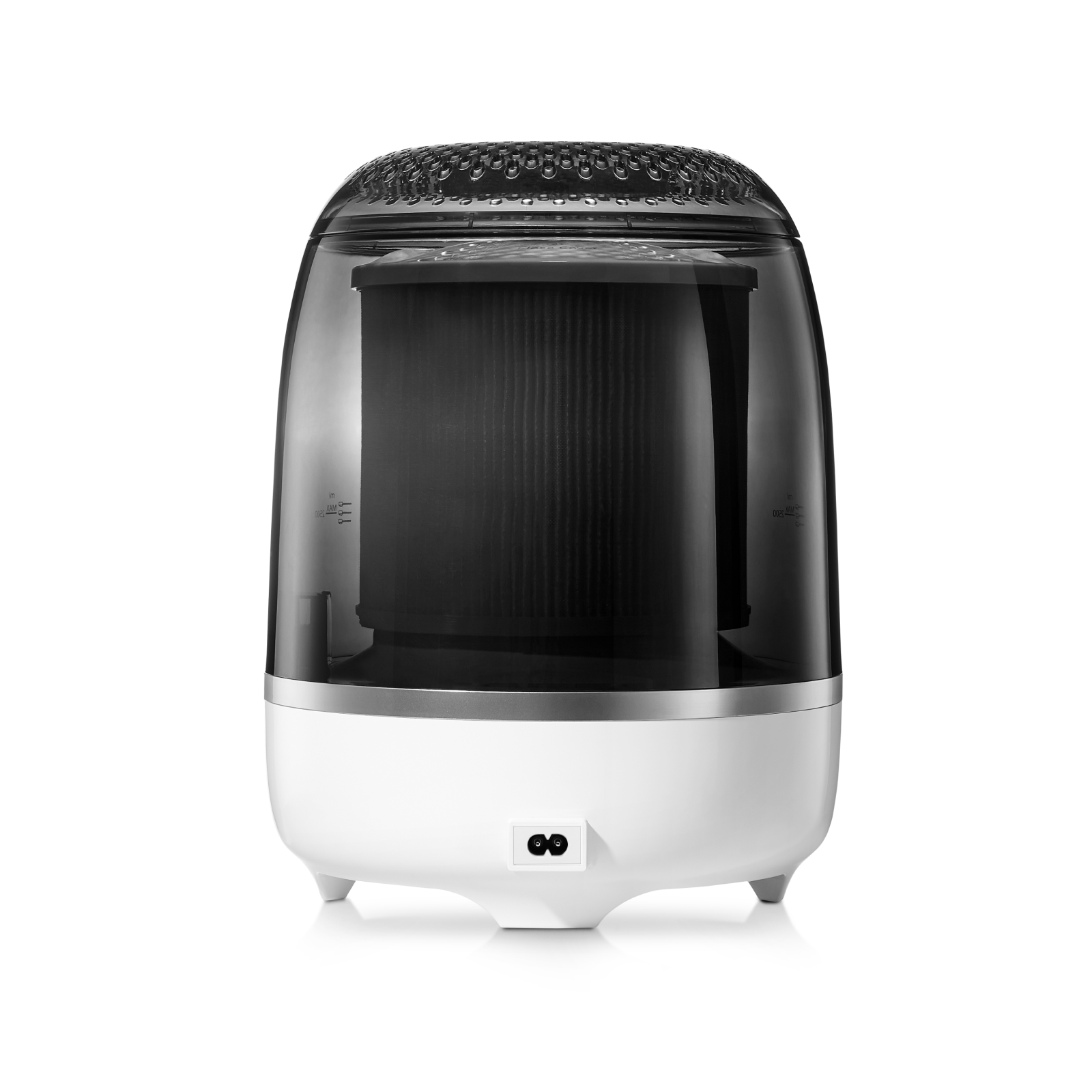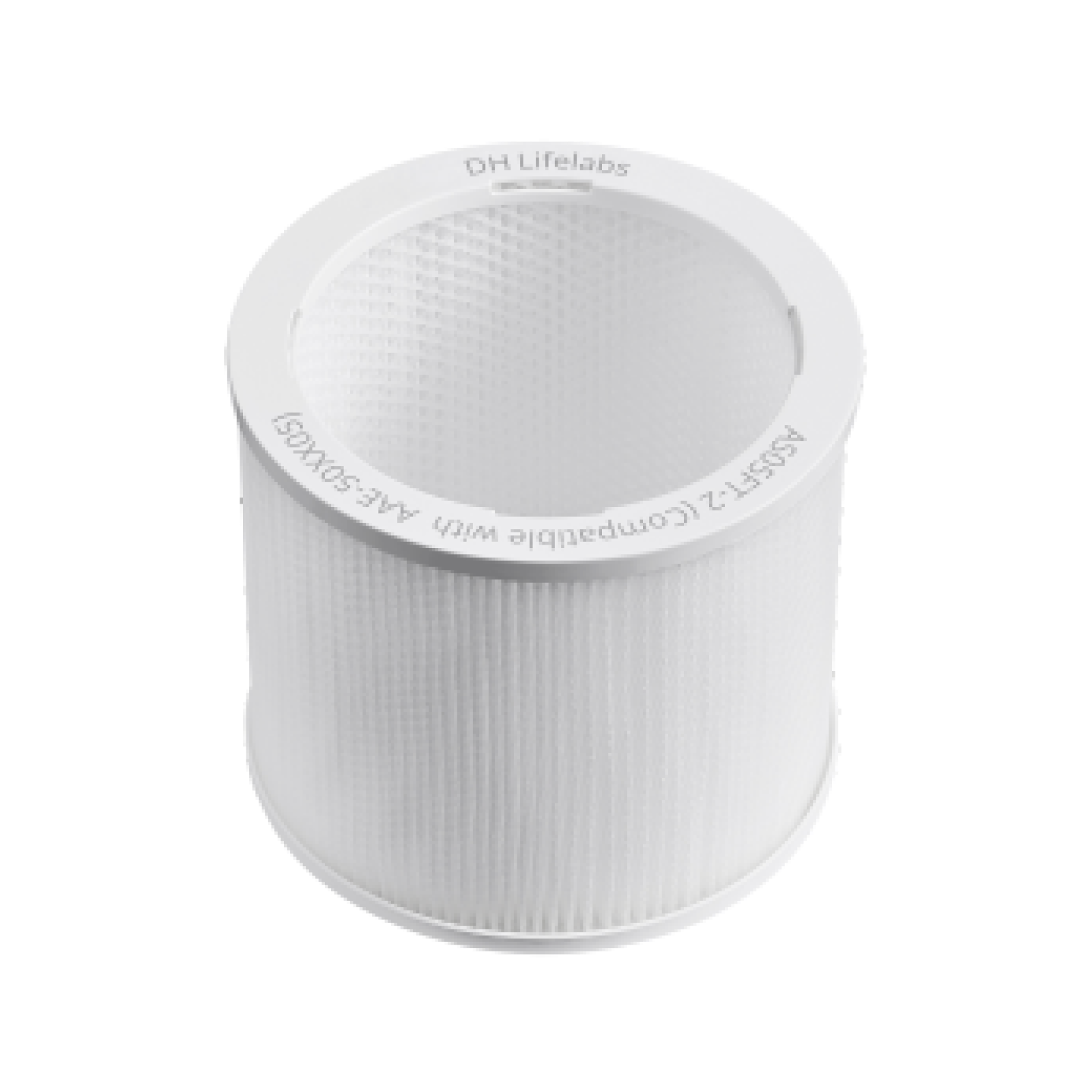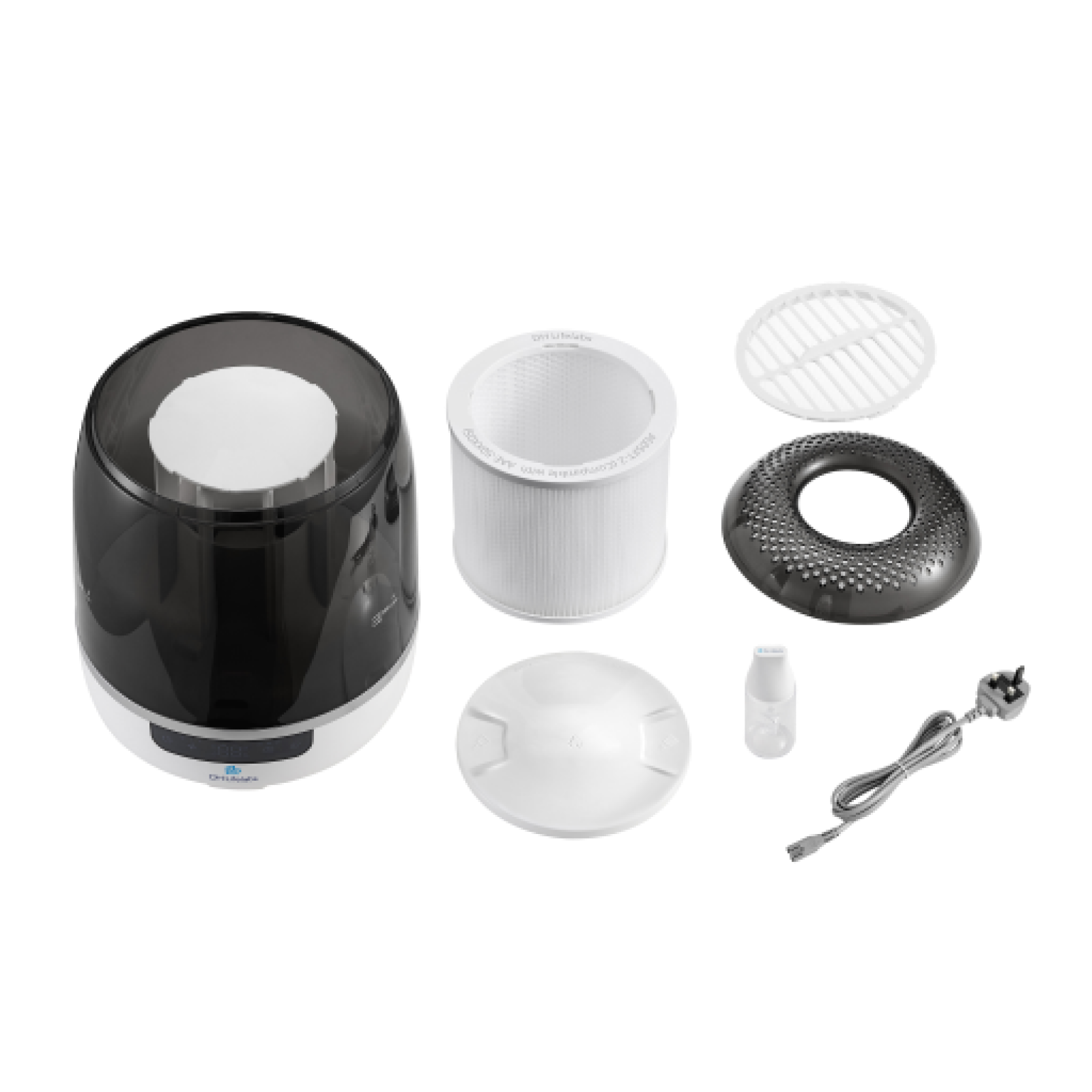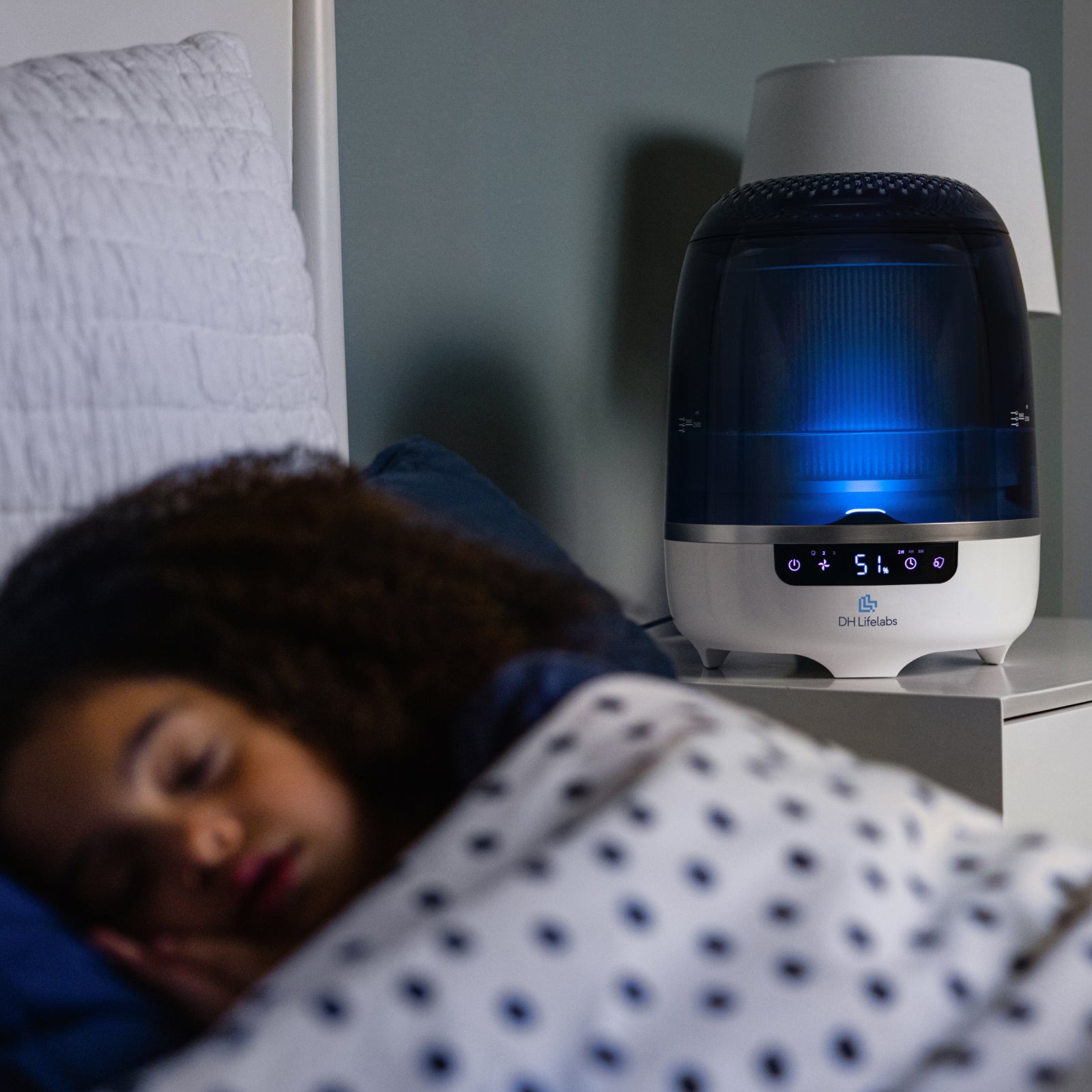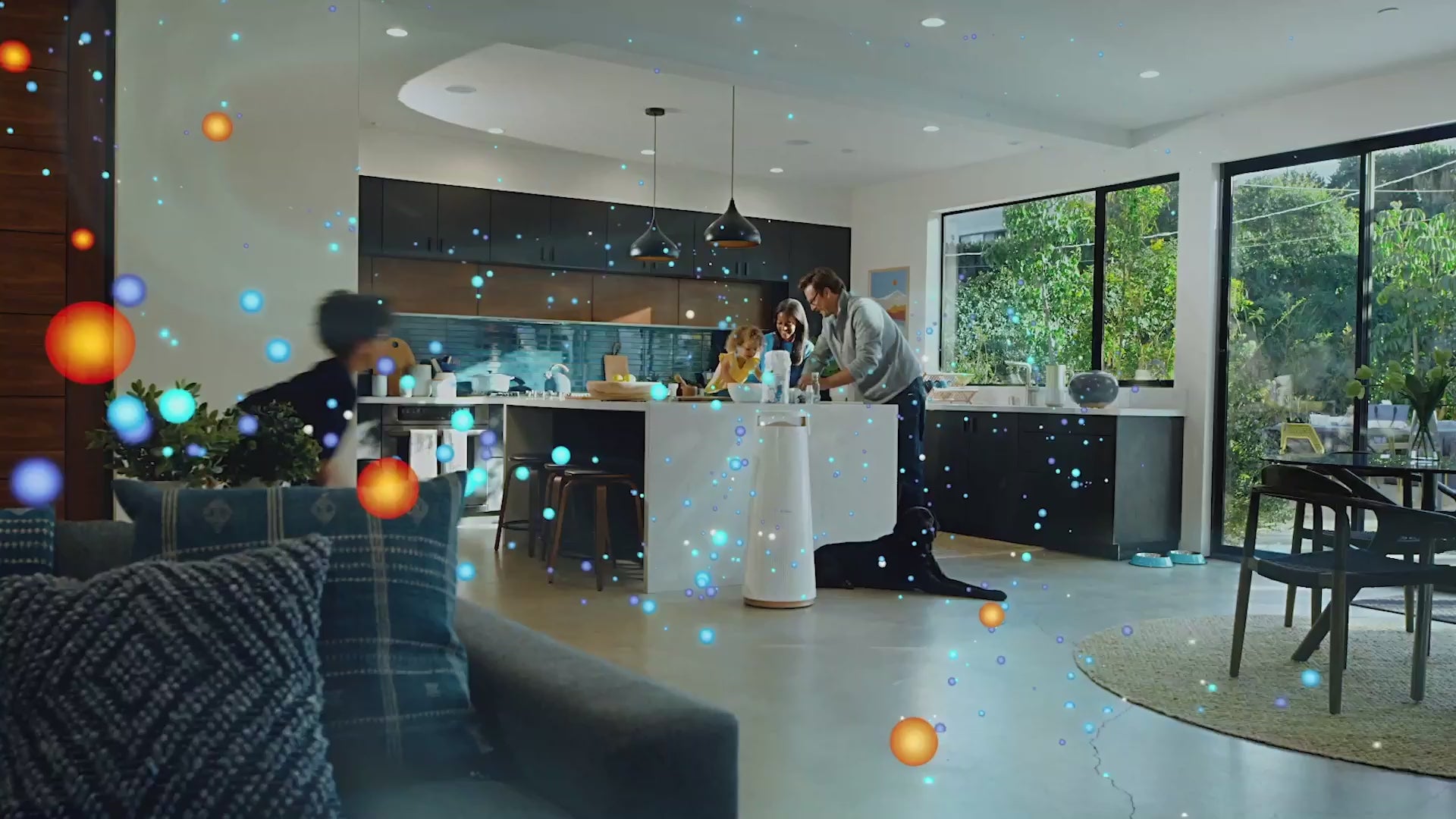 Aaira + Humidifier Air Purifier
---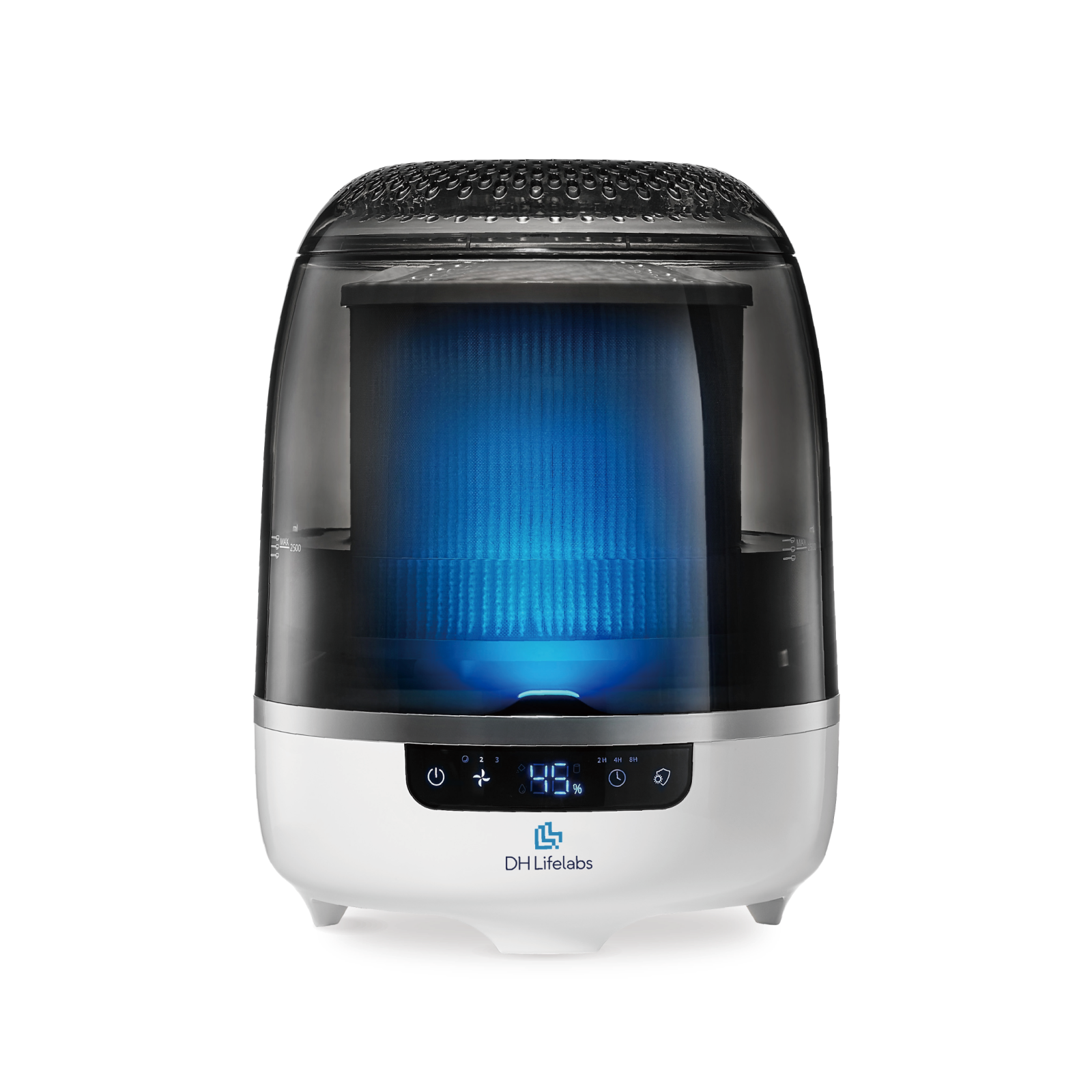 It's as easy as making coffee
Just add salt and water. Aaira + Humidifier does the rest.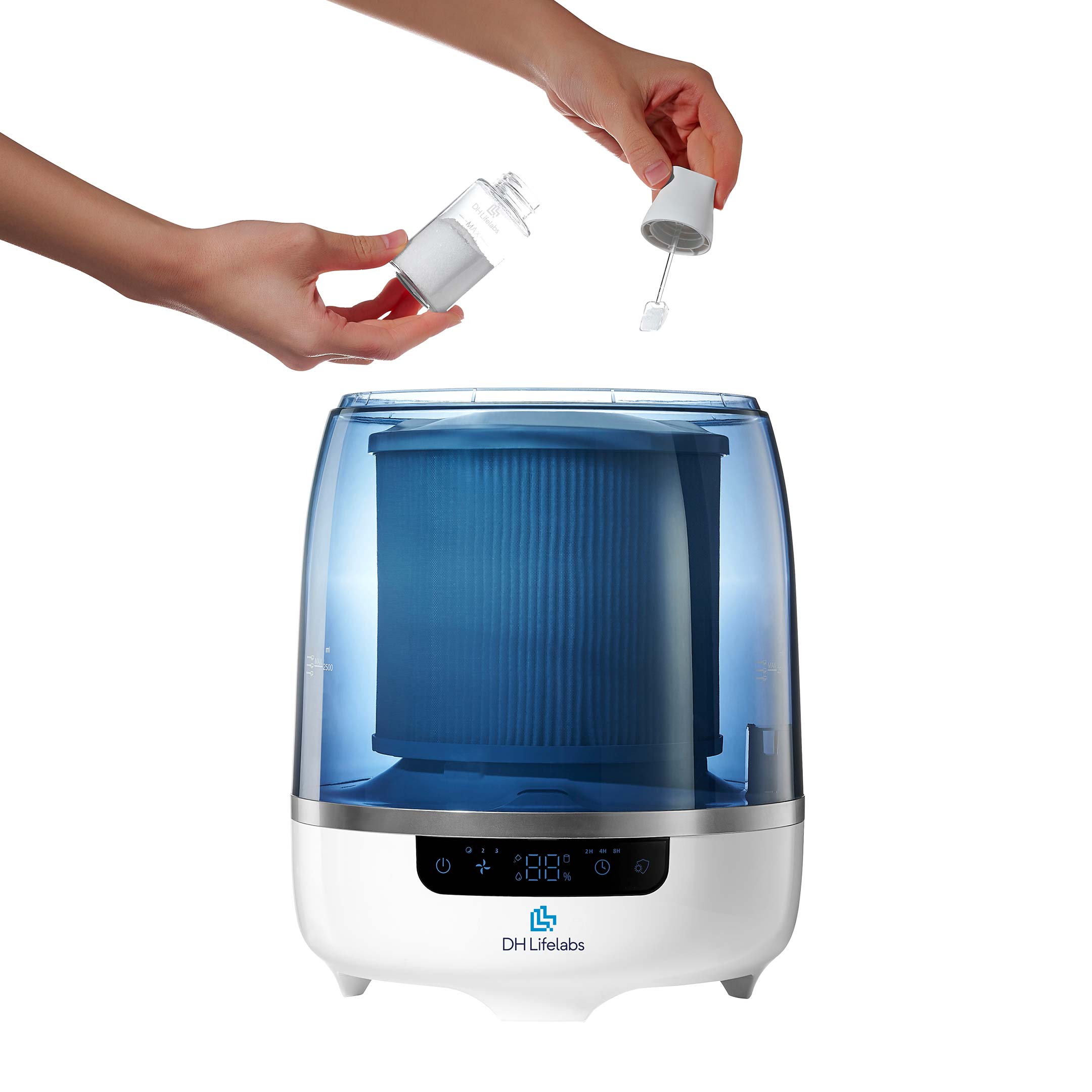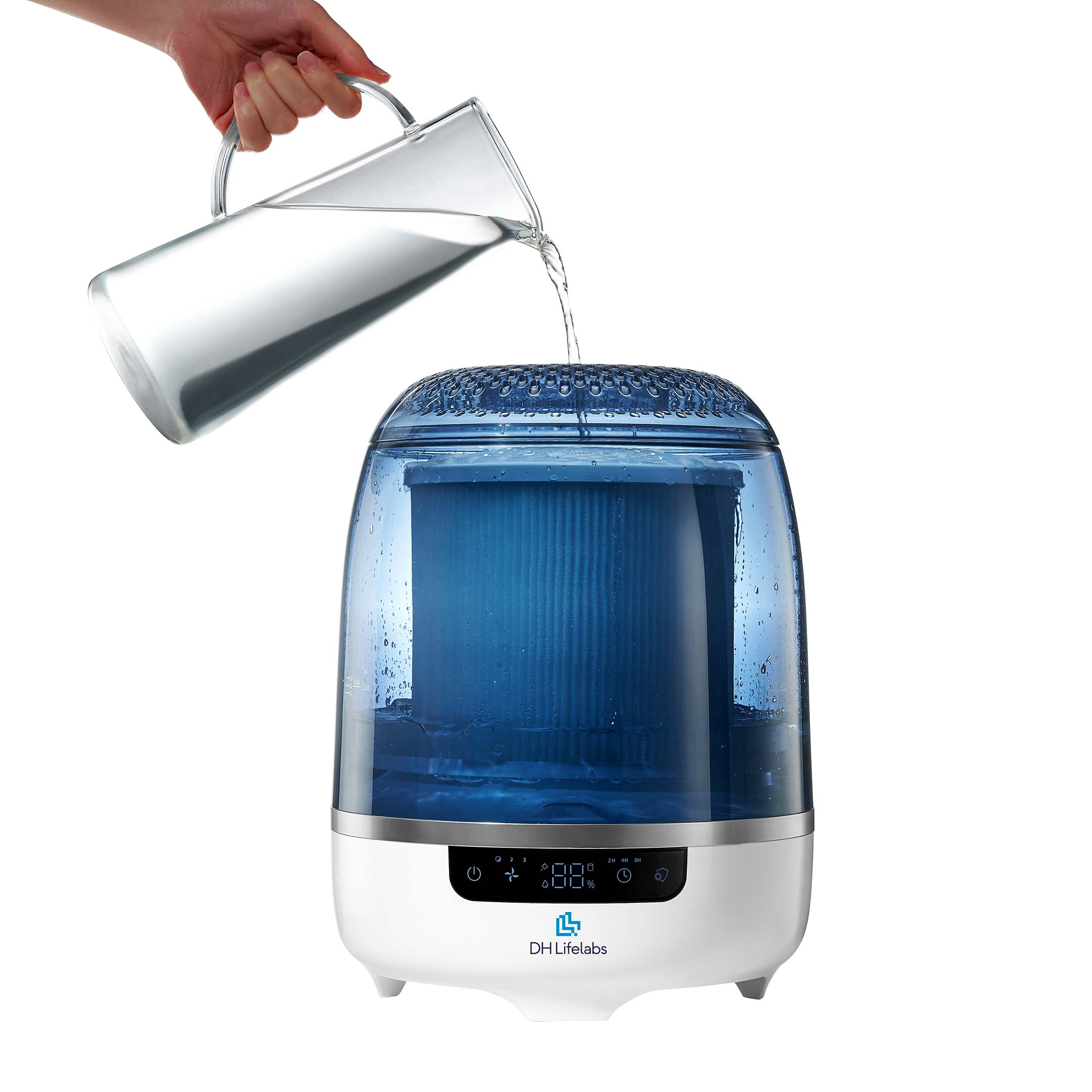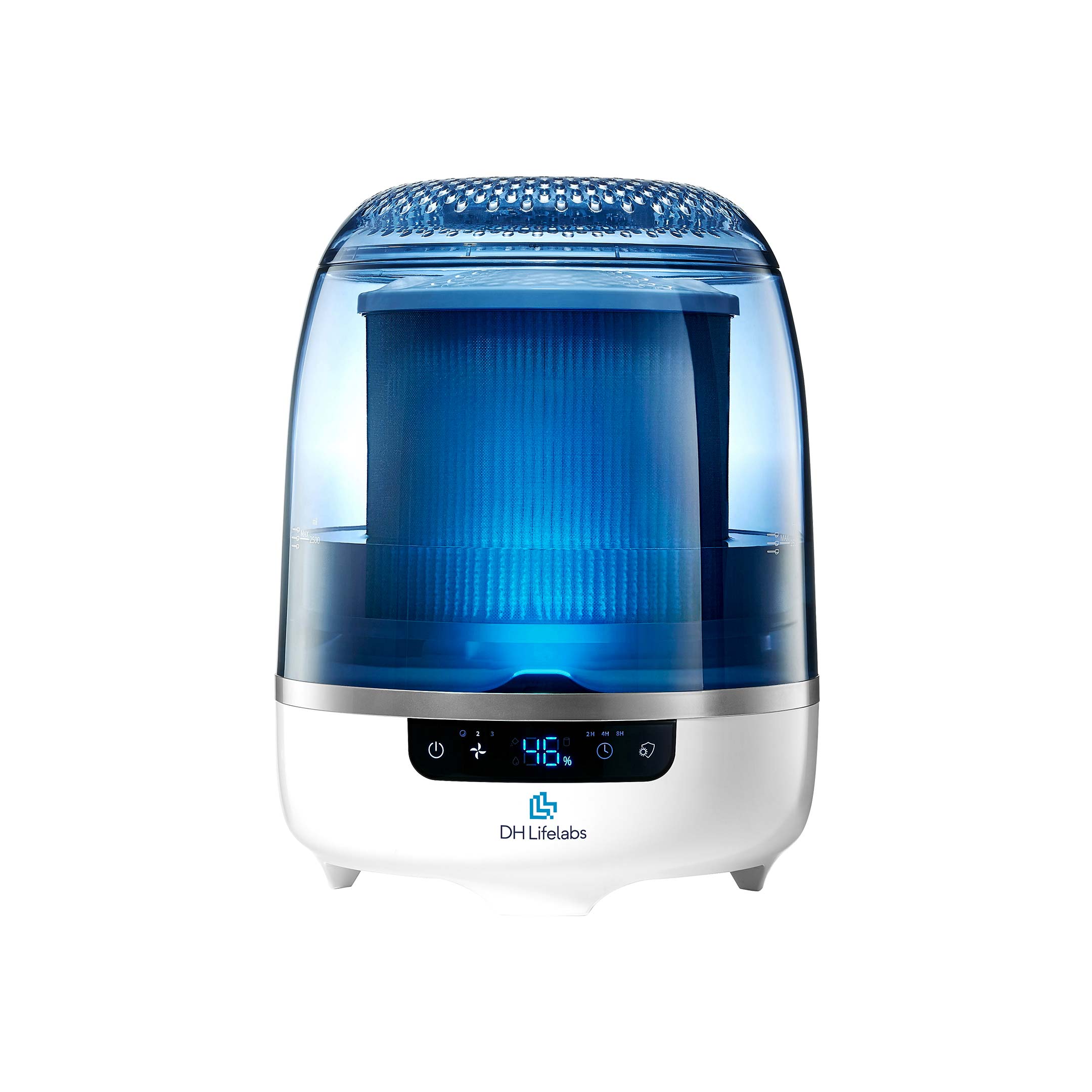 About the Aaira + Humidifier
Care for your air. Destroy bacteria and viruses¹ using HOCl technology. With natural ingredients, kill airborne pathogens and stop the spread of germs on surfaces.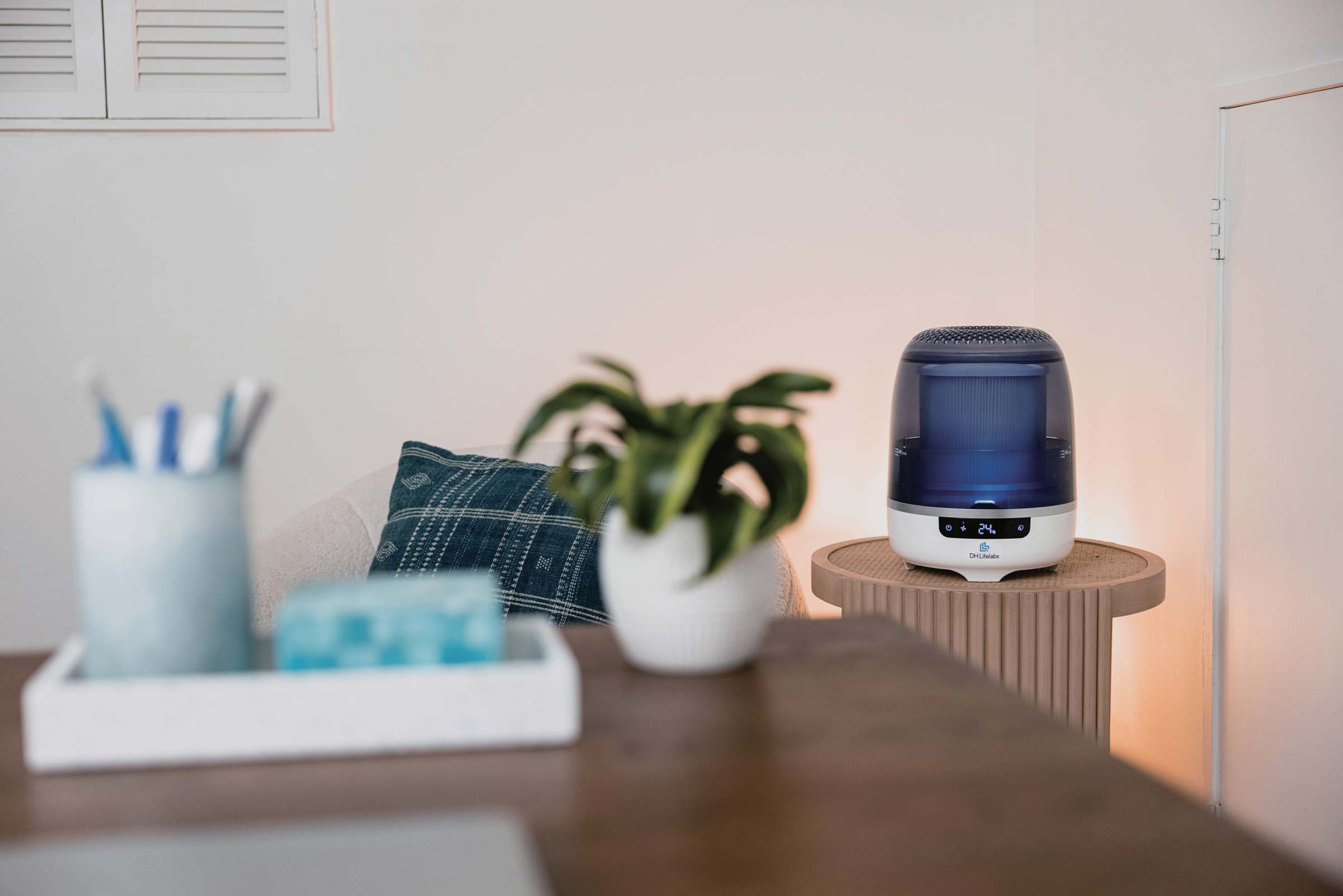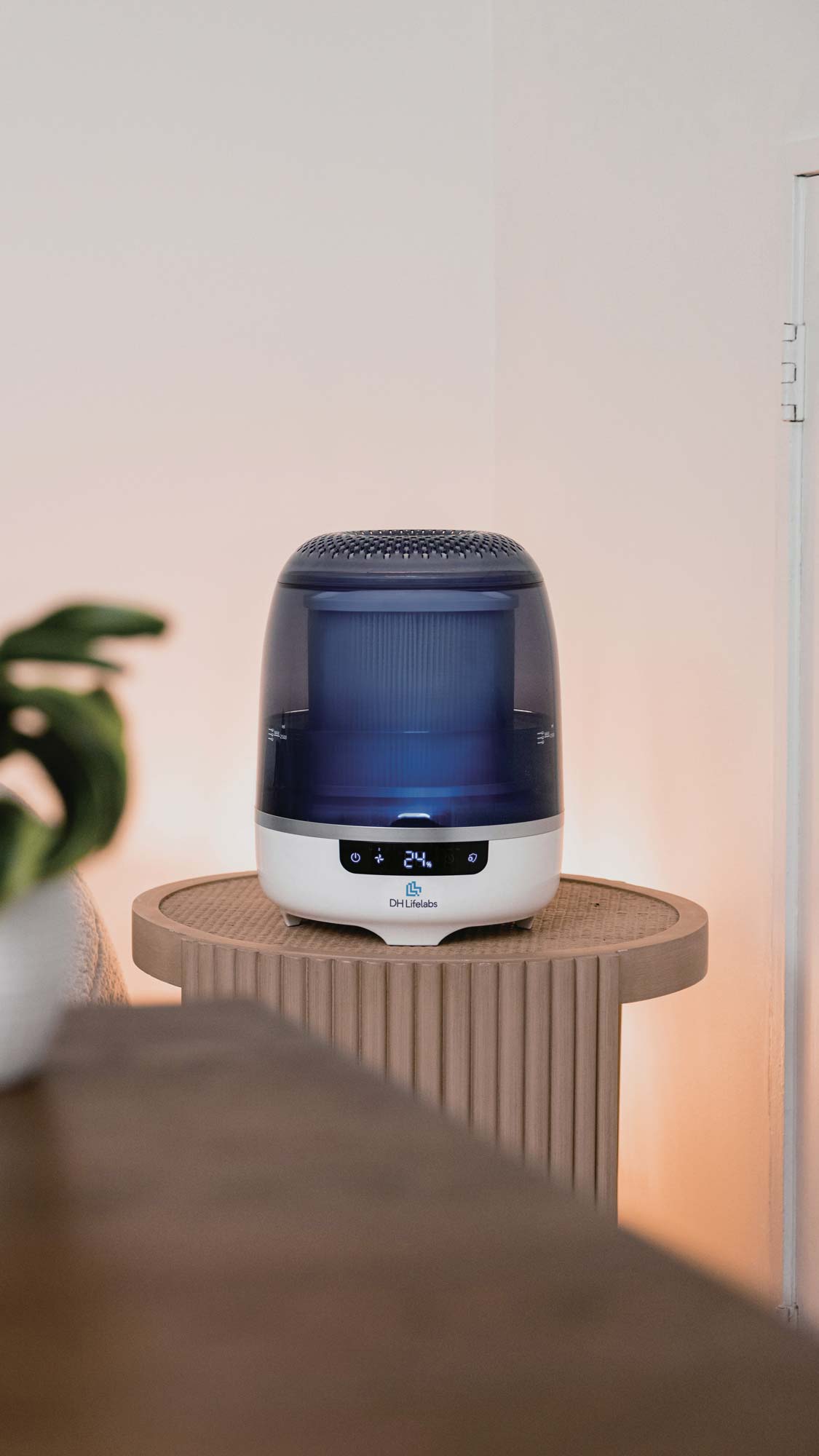 A purifier that only passively filters the air isn't enough anymore.
What does HOCl do?
The HOCl (hypochlorous acid) molecule is a "weak" acid similar to lemon juice. And yet it's also super strong, tearing apart bacteria and viruses on contact.¹
Germs Don't Stand a Chance¹
SARS-CoV-2
Covid-19 Symptoms: Fever or chills, cough, shortness of breath, fatigue, headaches, sore throat, stuffy or runny nose, new loss of taste or smell, nausea or vomitting.
H1N1 Influenza
Flu Symptoms: Fever or chills, cough, sore throat, stuffy or runny nose, body aches, headaches and fatigue.
Rhinovirus
Common Cold Symptoms: Cough, sore throat, runny or stuffy nose and sneezing.
Escherichia Coli
Food Poisoning Symptoms: Diarrhea, stomach cramps and occasional fever.
Streptococcus
Tonsillitis Symptoms: Fever, pain when swallowing, red and swollen tonsils, white patches or pus in back of throat, swollen lymph nodes.
Staphylococcus Aureus
Bacterial Infection Symptoms: Redness, swelling, pain at the site of infection. Can also cause pneumonia and pink eye.
Staphylococcus Albus
Staph Infection Symptoms: Painful red lumps, crusty sores or blisters on the skin. Sore red eyelids or eyes.
Clean air that smells fresh
HOCl eliminates even the most stubborn odors², leaving behind a refreshing, clean scent. So you always know it's working.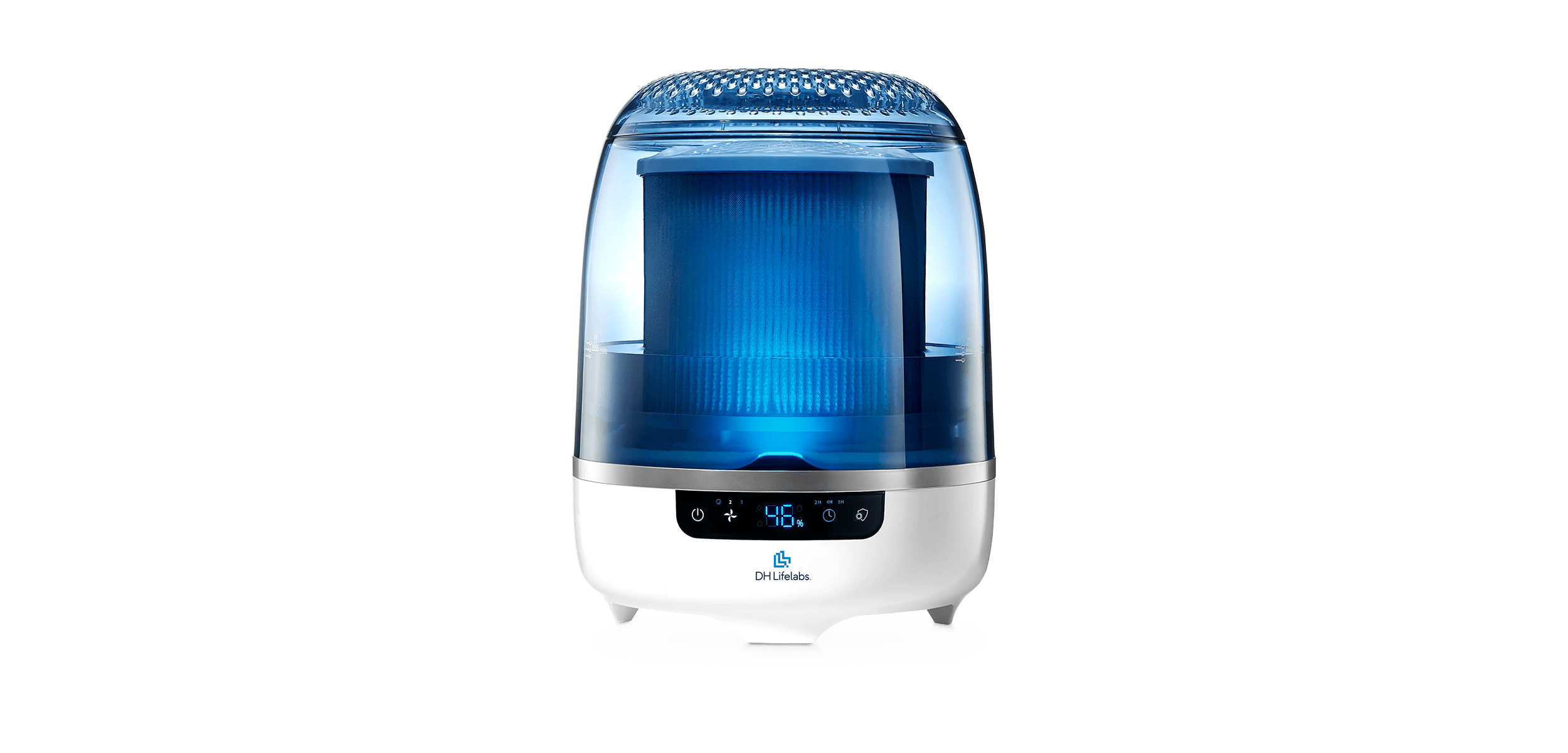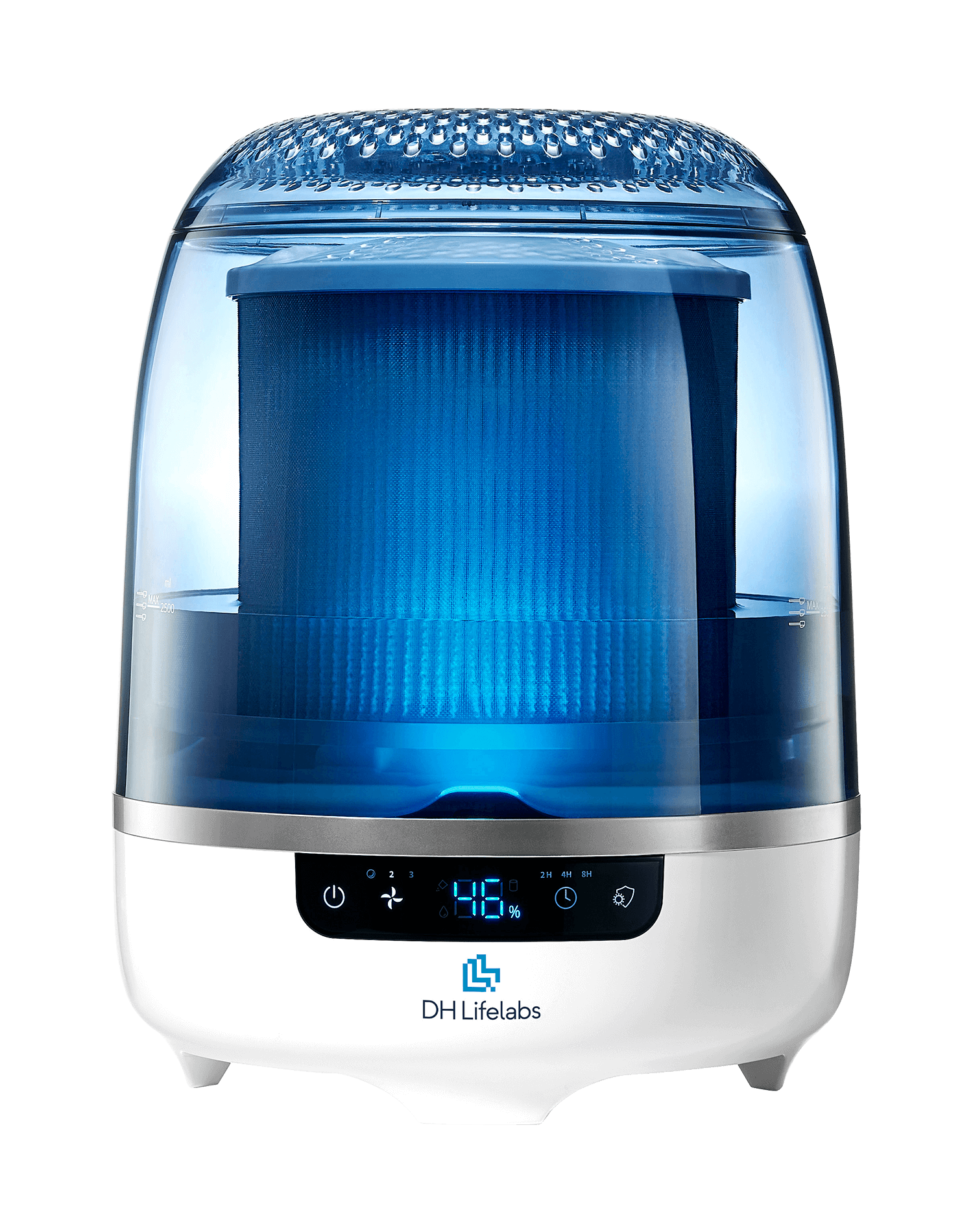 360° Delivery System
Sends HOCl into the room to actively eliminate germs in the air and on surfaces.
Cold Evaporation Filter (CEF)
Helps HOCl disinfectant evaporate efficiently for room dispersal.
Touch Control Panel
Power on, change fan speed, monitor the room's humidity levels and more.
538 ft²
Large Rooms Maximum Coverage
HOCl is a Natural Deodorizer
Remove the most pervasive odors by tearing apart microorganisms on contact, keeping the air fresh with a noticeably crisp, clean scent.² No more masking odors with candles, diffusers, or wall fresheners.
Technical Specifications
Aaira's titanium electrolytic cells produce HOCl by recombining H₂O and NaCl.
Model
AAE-50WN05 [Navy], AAE-50WB05 [Gray]
Material & Finish
ABS, Glossy White & Silver belt
Reminders
Filter Replacement Reminder: Cold evaporation filter, Salt Level Reminder, Water Level Reminder
Dimensions (HxWxD)
13.6 x 10.6 x 10.6 in (347 x 270 x 270 mm)
Net Weight
7.28 lbs (3.3kg) (without water)
Certification
UL/cUL, FCC, IC, EPA EST NO. 99117-CHN-1, CARB G-22-494
Main Technology
HOCl technology,
Pre-filter + Humidifier
What's in the Box
1 x Water Tank (2500ml/84.54oz.)
1 x Cold Evaporation Filter (CEF)
1 x Cold Evaporation Filter Lid (CEF Lid)
1 x Top Cover
1 x Salt Bottle with 1 Gram Scoop
1 x Power Cord
1 x Pre-Filter
1 x Quick Start Guide
Additional Info
HOCl recipe: 3 scoops (3 grams) of non-iodized salt and 2500ml/84.54oz. of tap water
We are happy to assist you.
The FIne Print
¹Tested on Streptococcus, Staphylococcus albus, Staphylococcus aureus and Escherichia coli (E. Coli). Tested on Aspergillus niger. Tested on Rhinovirus (Cold Virus), Escherichia coli Phage MS2 (RNA Virus MS2), Influenza A Virus H1N1 and SARS-CoV-2 (commonly known as COVID-19). Testing conducted in high fan speed mode for 2 hours. Not proven to prevent the transmission of Covid-19. No air purifier can guarantee the prevention of virus transmission. We recommend following CDC guidelines.

²Tested on Formaldehyde, Ammonia, and Hydrogen Sulfide in high fan speed mode for 2 hours. Reduced Formaldehyde in the air by 86%. Reduced Hydrogen Sulfide in the air by 82%. Reduced Ammonia in the air (pet urine) by 85%.

³Kills over 99% of the H1N1 virus on hard, non-porous surfaces. Not yet tested on SARS-CoV-2 (commonly known as COVID-19) for surfaces. No air purifier can guarantee the prevention of you getting a virus. We recommend following CDC guidelines.

The Aaira + Humidifier uses HOCl Technology that takes ingredients found in nature (water and non-iodized salt) and uses science (electrolysis) to create a powerful disinfectant.